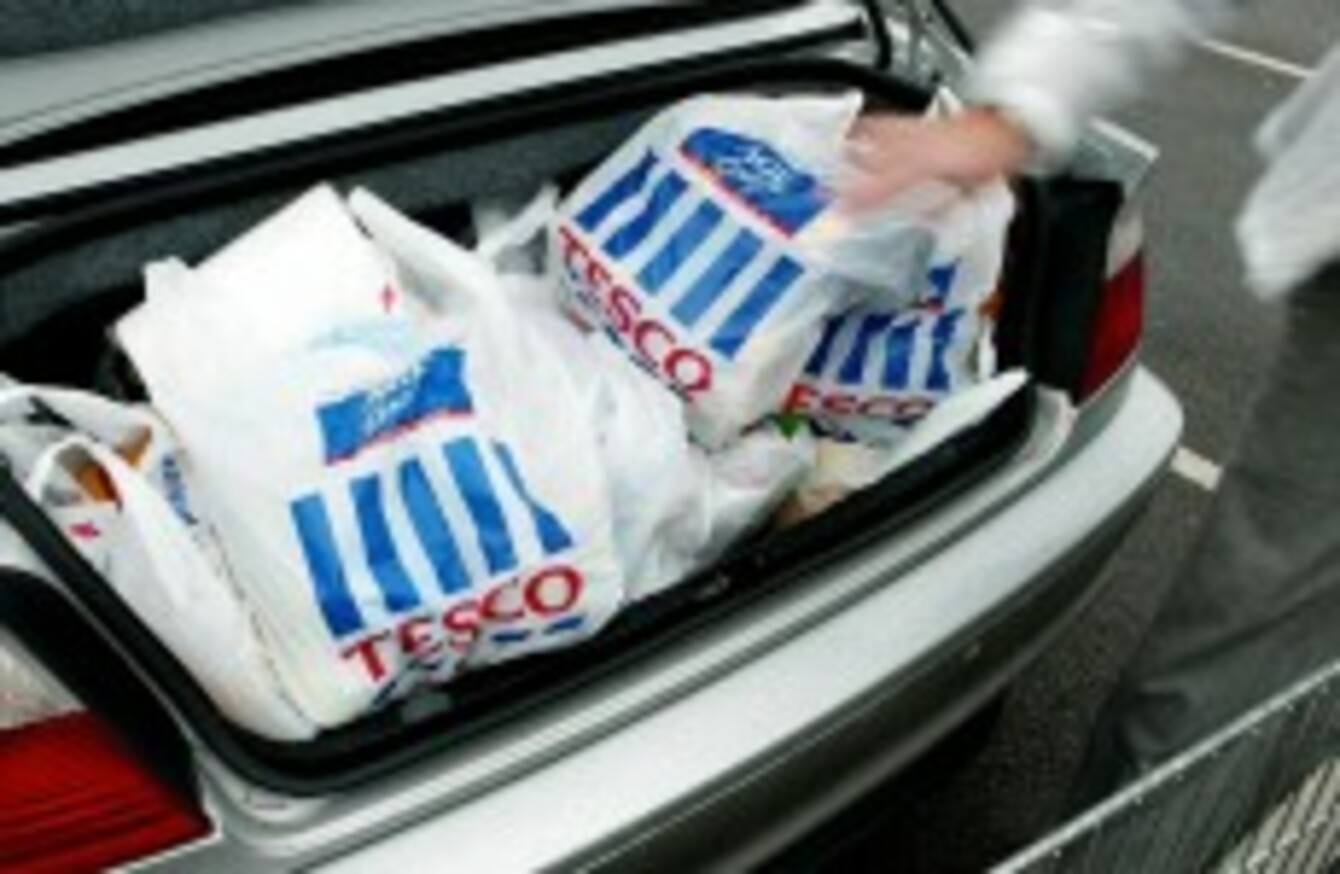 Image: Gareth Fuller/PA Wires
Image: Gareth Fuller/PA Wires
NEW FIGURES HAVE been released that show where Irish consumers are most likely to do their main weekly shop.
It has been shown that Tesco comes out on top – with a third (33%) of all consumers choosing to shop there.
This is some good news for the retailer which has in the past year seen its sales decrease in the Irish market and faced the continued growth of discount retailers Aldi and Lidl.
These numbers come from research carried out by Checkout Magazine and Ignite Research.
It was found that 23% of shoppers do their main shop at Aldi, 16% at Lidl, 15% at Dunnes Stores, and 11% at SuperValu.
Demographics
Tesco was found to be the most popular choice among female shoppers – with 34% shopping there compared to 31% of males.
The most pronounced gender gap for shop choice came from shoppers at Dunnes Stores – 19% of who were male and 11% of who were female.
Of those surveyed that said they shopped at either Lidl or Aldi, value for money was frequently cited as a reason  for shopping where they did. 86% of Aldi shoppers and 81% of Lidl shoppers said that they believed their supermarket was the cheapest.
In the past 12 months, Aldi and Lidl have seen the biggest rise in the number of consumes switching to their stores.
Why do people shop where they do?
Speaking about the results, editor of Checkout magazine Stephen Wynne-Jones, said:
This year's Where We Shop report indicates that when it comes to our shopping habits, Irish consumers really are creatures of habit.
He went on to say that while value for money was a factor for a lot of households, many people place a high value on location, friendly staff and quality produce.