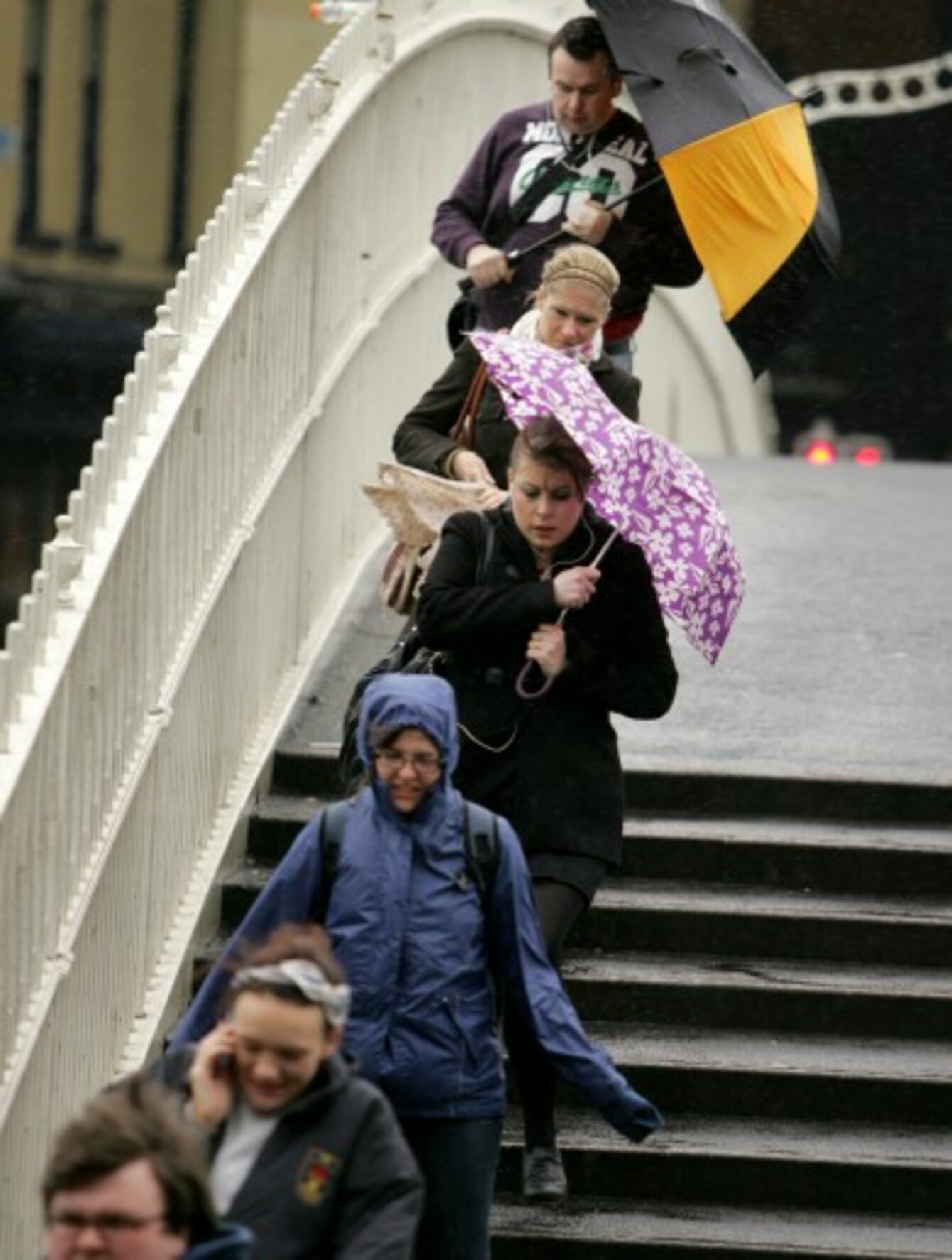 People on Dublin's Ha'Penny bridge in Dublin struggle with their umbrellas in eavy rain today
Image: Sam Boal
People on Dublin's Ha'Penny bridge in Dublin struggle with their umbrellas in eavy rain today
Image: Sam Boal
EVERY EVENING,TheJournal.ie brings you a round-up of all the day's main news, as well as the bits and pieces you may have missed along the way.
Indian milkmen pour milk on their leaders during a protest in New Delhi, India, Wednesday, April 25, 2012.The milkmen were protesting against the decision of milk products producing companies to reduce the purchasing price of milk and demanded a minimum support price for milk procurement. (AP Photo/ Manish Swarup)
This video has managed to clock up more than 1,200,000 views in just two days. And we get it – sometimes, a girl just needs a nice sit down… a girl or a Bullfrog.

Uploaded by 
RoltonB