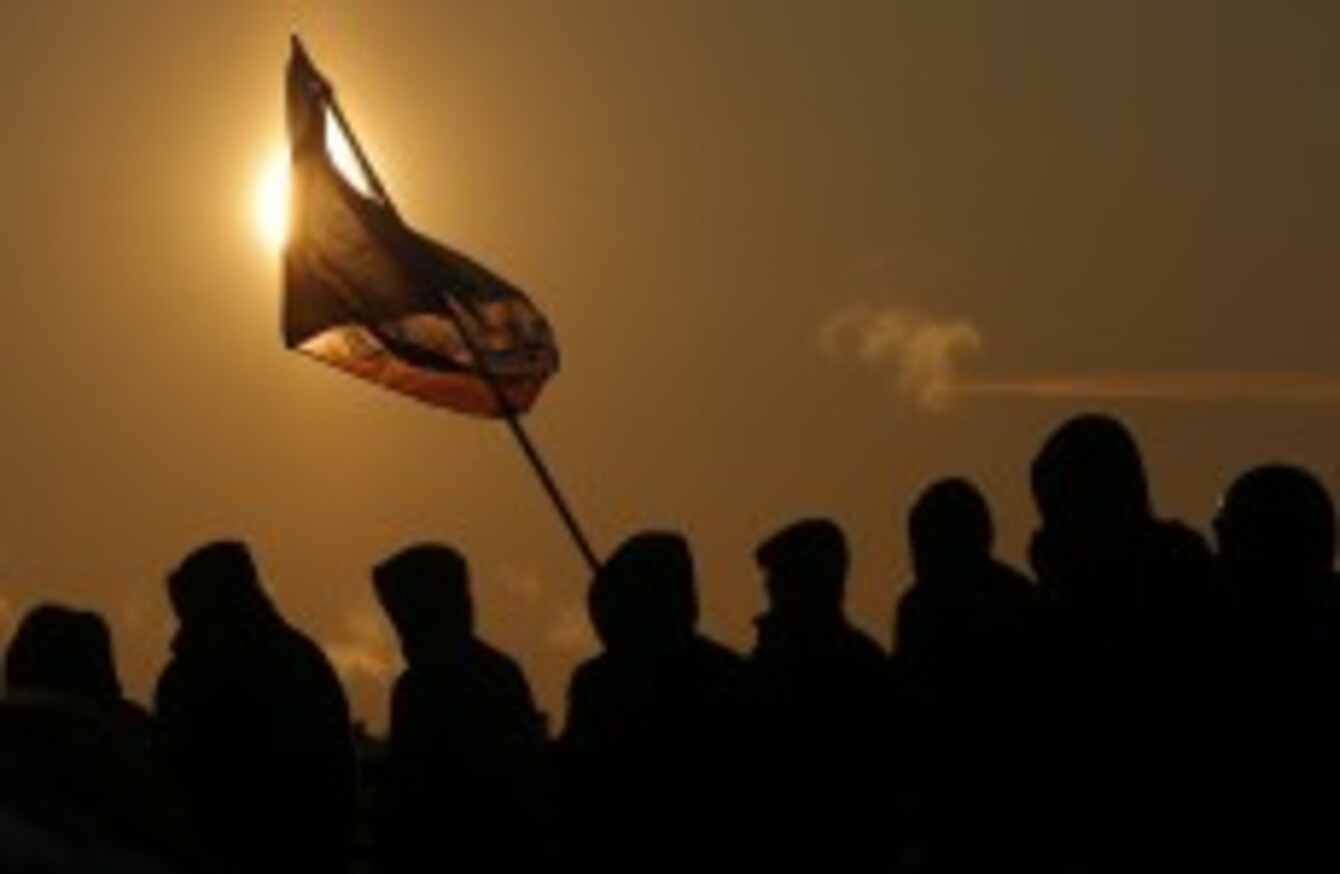 Demonstrators hold a protest rally in St. Petersburg, Russia, Saturday, Dec. 15, 2012
Image: Dmitry Lovetsky/AP/Press Association Images
Demonstrators hold a protest rally in St. Petersburg, Russia, Saturday, Dec. 15, 2012
Image: Dmitry Lovetsky/AP/Press Association Images
THE RUSSIAN AUTHORITIES have broken up an anti-Putin rally in central Moscow and detained dozens of people, including opposition leaders.
Thousands of opposition supporters gathered today in central Moscow for an unauthorised rally to mark a year of a wave of massive protests against Vladimir Putin and the government.
The turnout was far smaller than the tens of thousands who filled Moscow streets in protests that erupted after fraud-plagued parliamentary elections last December. Soon after Putin returned to the presidency in May, Russia passed a law harshly raising the fines for participating in unauthorised gatherings.
Police dispersed the rally after 2 ½ hours. Several prominent opposition figures were detained in the course of the gathering, which was not sanctioned by authorities.
There was a heavy police presence around the approximately 3,000 activists who came to Lubyanka Square for the rally. The square is outside the headquarters of the Federal Security Service, the main successor agency of the Soviet KGB.
Protesters lay flowers
The square also holds the Solovetsky Stone, a monument to the victims of political repression during the Soviet era. The stone comes from the Solovestky archipelago, the site of early prison camps considered the beginning of the Gulag system.
Many rally participants laid flowers at the stone. About 90 minutes into the rally, police arrested about a dozen people who were walking around the monument chanting "Free political prisoners."
Earlier, police reported that opposition leaders Sergei Udaltsov and Alexei Navalny had been detained, along with other prominent figures including blogger Ilya Yashin and Ksenia Sobchak, a glamorous TV personality.
One person who braved frigid temperatures and the threat of huge fines to come to Saturday's gathering was 67-year-old Andrei Lyakhov, a retired physicist.
"At a minimum, the government will understand that there is some kind of opposition," he said about why he came.