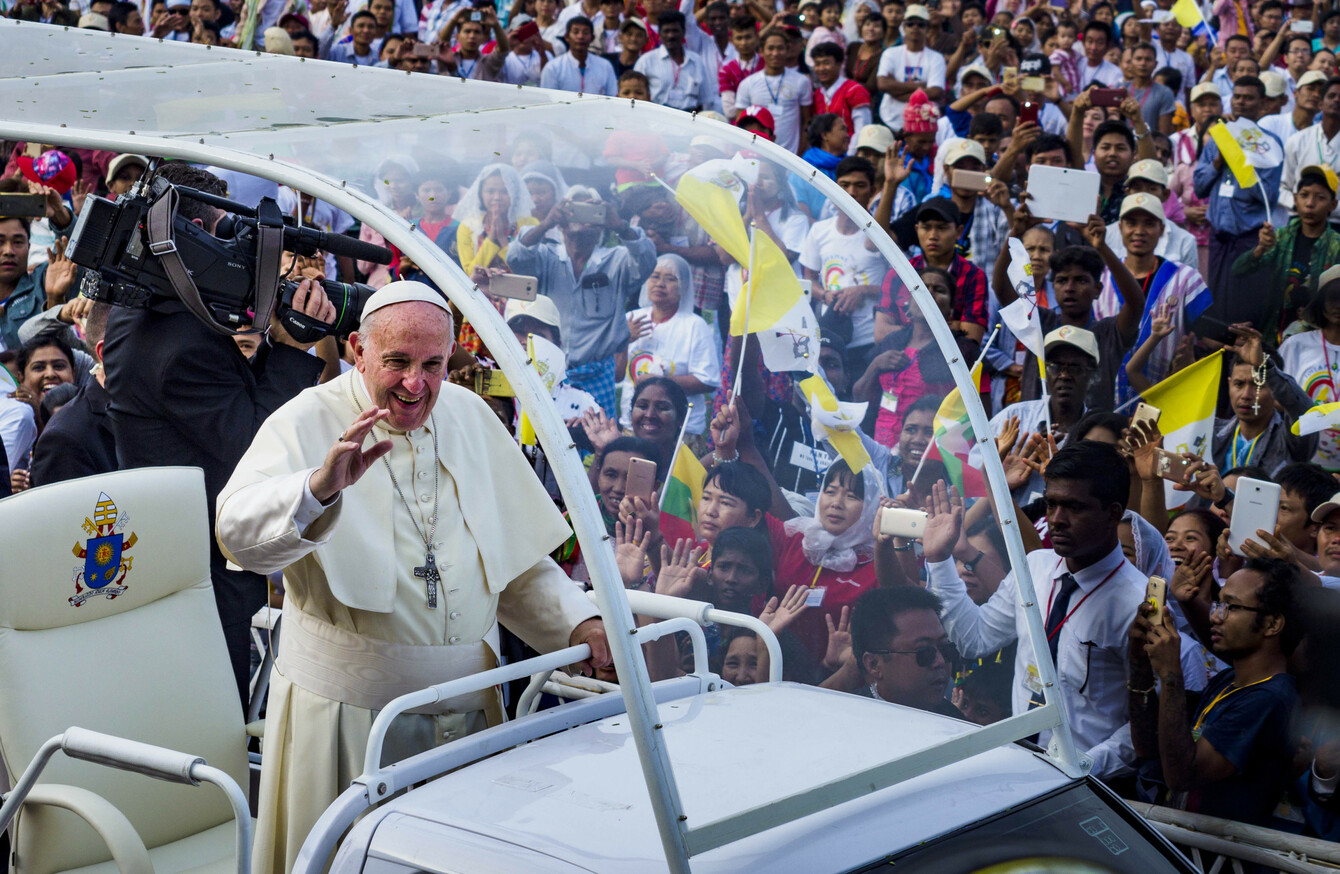 Image: Jack Kurtz
Image: Jack Kurtz
MORE THAN 500,000 tickets will be made available for Pope Francis' Mass at the Phoenix Park and at Knock this August but tickets will not be released until closer to the event.
Organisers say that tickets will not be available on general release until they have completed consultations with "the relevant statutory agencies on capacity, transport, security, safety and other issues".
When tickets do become available, they will be free of charge. However, those who are really keen to ensure they will be there on the day have options. They can book a three-day or a one-day registration to the World Meeting of Families 2018 (WMOF) which allows them to book a free ticket to the Final Mass at the same time.
A single-day ticket starts from €33, while a five-day ticket costs €68. Both are on sale now.
The government set up its official website for the visit and urged anyone interested in attending the two main public events at the Phoenix Park or at Knock to make sure they had tickets before planning their journeys.
When tickets become available, you can register for them here.
After registration, tickets will be sent by email in the form of a 'print at home' ticket or via post. This will include travel information, along with details of how to get to your section at the event.
The Pope will spend two full days in the country on 25 and 26 August as part of the WMOF, with his full itinerary announced yesterday.
Security 
The Government is set to spend almost €3 million on security personnel and equipment for Pope Francis's visit to Ireland.
It was also revealed that specialist garda operations targeting gangs and violent criminals in some parts of Dublin have had overtime allocations stopped in a bid to save money for the papal visit.
Hundreds of uniformed members will be deployed around the Phoenix Park – many to assist public order units, with others helping stewards to keep the event safe and to avoid any crushes or bottlenecks.
However, there will also be a large number of specialist units around the park on the day. These will include armed gardaí, bomb sniffer dogs as well as snipers.
The Vatican will also bring its own security team.
The government has urged people who intend to attend the Mass to start preparing for their journey now.
At a minimum, attendees will be required to walk 4km to and from the Mass.
The image above shows what a journey on the day will involve and the time it might take you to get in and out of the Phoenix Park.
The website will be updated regularly as the date draws closer.