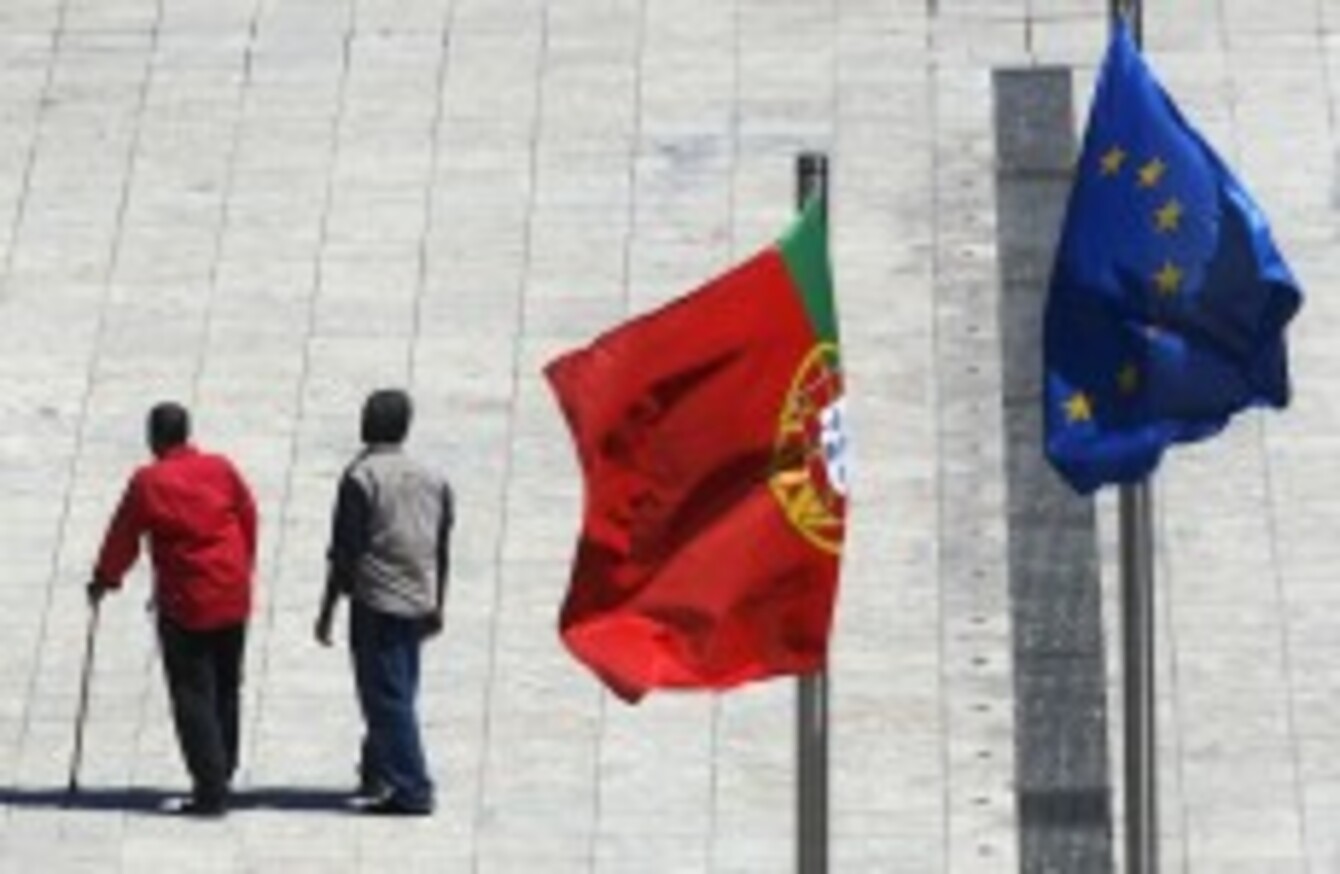 Image: Francisco Seco/AP
Image: Francisco Seco/AP
PORTUGAL HAS BECOME the second of 25 European countries to ratify the Fiscal Compact treaty aimed at restoring stability to the eurozone.
The national parliament approved the deal by 204 votes to 24, with two abstentions.
AFP quotes prime minister Pedro Passos Coelho, the country's centre-right prime minister, as saying the treaty "represents our refusal to repeat the errors of the past."
The opposition Socialists voted in favour, despite vocal concerns about its shortcomings, in an effort to show a united front as the country struggles under the reforms demanded by the EU-IMF for its bailout.
The treaty will take effect on January 1 next year, as long as 12 of the 17 eurozone countries have signed it by then. Ireland is the only one of the 25 countries which proposes to hold a referendum in order to ratify it; the referendum will be held in 48 days, on May 31.
Both Germany's opposition Social Democrats, and hotly-tipped French presidential candidate Francois Hollande, both want to renegotiate the deal in order to provide for more job creation measures.
The employers' group IBEC welcomed Portugal's ratification, comparing Portugal to Ireland in being a small EU country facing large challenges.
"The treaty will put in place sensible rules so governments don't spend recklessly and take on too much debt," director of international affairs Brendan Butler said.
"A Yes vote in the upcoming referendum will help restore international confidence in the Irish economy and provide a platform for sustainable growth and recovery."