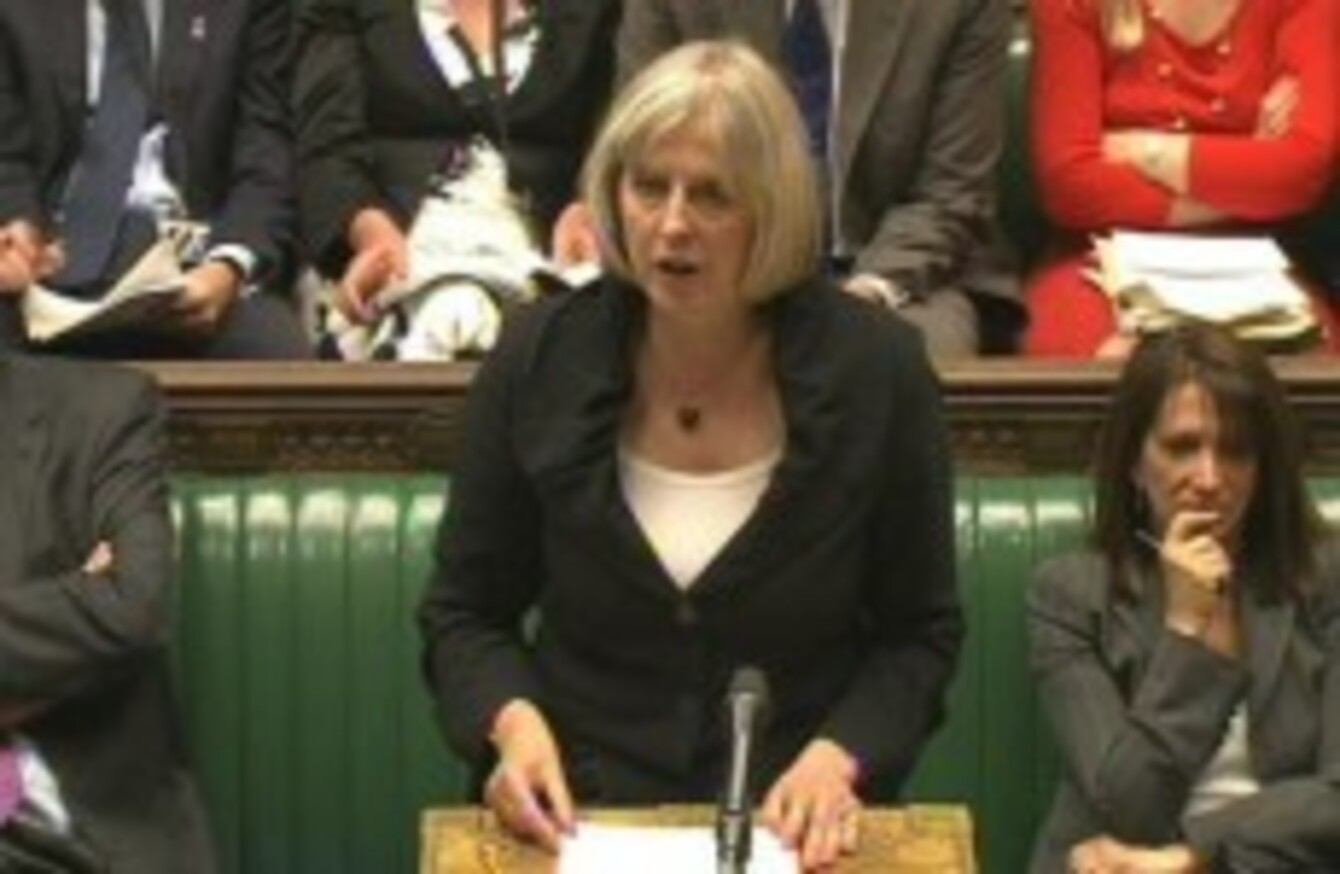 Britain's Home Secretary, Theresa May.
Image: PA
Britain's Home Secretary, Theresa May.
Image: PA
BRITAIN'S HOME SECRETARY Theresa May has said there is a "strong possibility" that Britain could be attacked by republican terrorists seeking regime change in Northern Ireland, as the Home Office raised the terror threat from 'moderate' to 'substantial'.
The 'substantial' level is the third-highest level possible, and indicates that the probability of an attack is high, though the ranking is only the third-highest on the Home Office list.
The earlier level, of 'moderate', meant means that a terrorist attack was unlikely, although possible. By comparison, the Home Office says the threat of international terrorism remains 'severe', the second-highest level behind 'critical'.
May said the threat assessment that had led to the level being raised would – for the first time – be published.
"The director-general of the Security Service has informed me that he has raised the threat to Great Britain from Irish-related terrorism from moderate to substantial, meaning that an attack is a strong possibility," she said.
This is the first time we have published the Irish-related threat assessment to Great Britain. This is in the interests of transparency and to encourage people to remain vigilant.

The first and most important duty of government is the protection and security of the British people. We have been consistent in stating that the threat to the UK from terrorism is real and serious. The balance we aim to strike is keeping people alert but not alarmed.
Tensions between the Catholic and Protestant communities in Northern Ireland have risen in recent months, with unusually heavy rioting marking the Twelfth of July celebrations in the Ardoyne area of North Belfast.
Earlier this month the head of MI5 warned of the growing threat of the return of republican terrorism in Britain and the North.