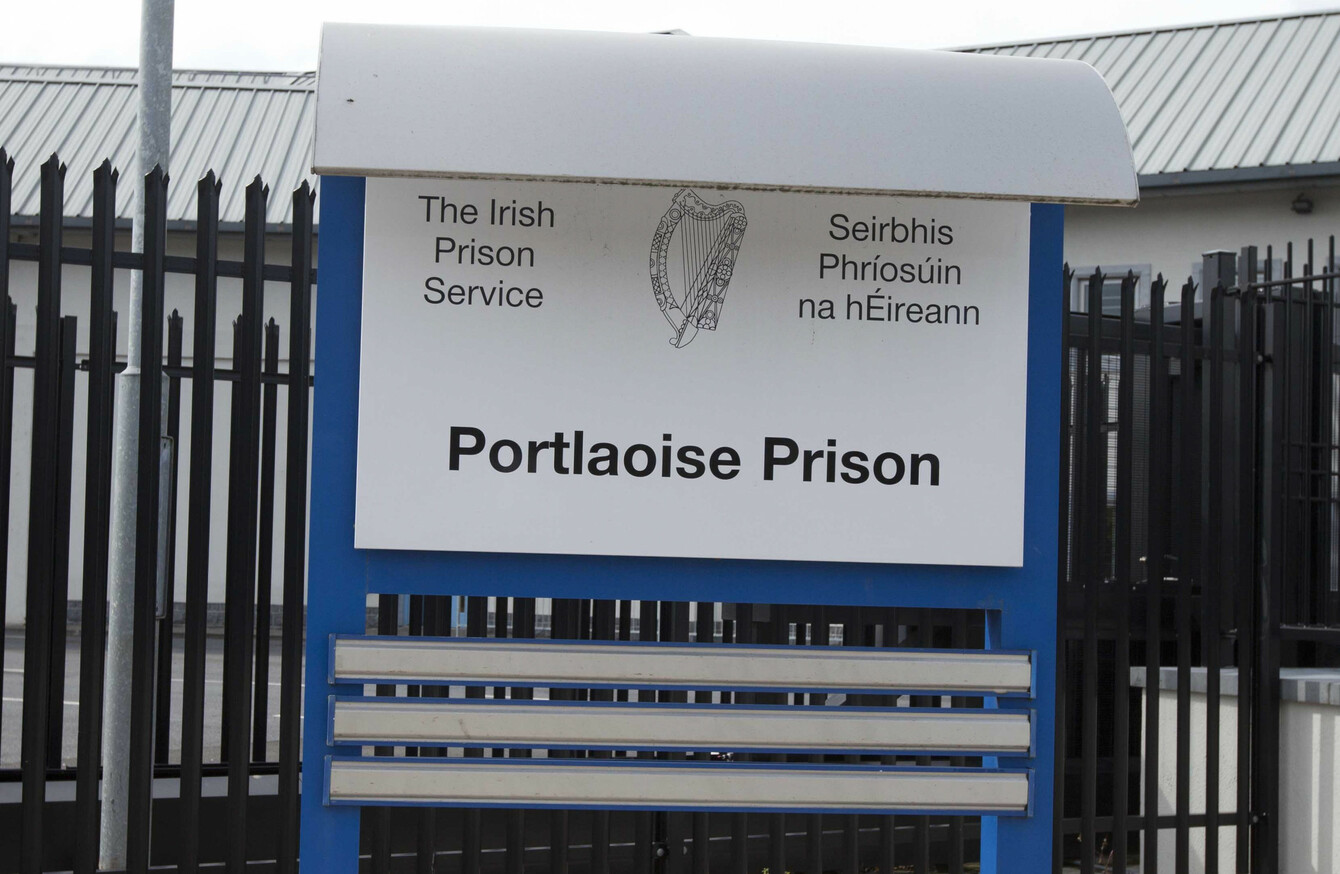 Portlaoise Prison is one of those where some prisoners still do not have flush toilets.
Image: Eamonn Farrell/Rollingnews.ie
Portlaoise Prison is one of those where some prisoners still do not have flush toilets.
Image: Eamonn Farrell/Rollingnews.ie
MINISTER OF STATE David Stanton has told a United Nations Expert Committee on Torture that there are still a small number of the Irish prison population that have no flush toilet in their cells.
The UN Torture Convention is an international human rights treaty that aims to prevent torture and other acts of a cruel, inhuman or degrading nature. Along with other countries, Ireland appears before the committee every few years to provide an update on its progress in these matters.
The government was joined by other Irish human rights organisations addressing the committee, with the Irish Council for Civil Liberties and the Irish Family Planning Organisation among those making submissions.
Stanton said that "Ireland has a strong human rights record" and hailed positive developments that have been made since the last report on the matter submitted to the UN in November 2015.
Steps in the right direction
In his opening remarks to the UN committee, Stanton outlined a series of positive steps Ireland has made in this regard in recent years. These included:
From 31 March 2017, children are no longer sent to adult prisons.
Payments of over €25.5 million have been paid to 677 women under Madgalene Laundries redress schemes to date.
An anticipated overall expenditure of €1.25 billion to make "fair and reasonable awards" to people who, as children, were abused while resident in industrial schools is under preparation.
The establishment, in 2015, of a Commission of Investigation into Mother and Baby Homes.
Referring to the remit of the UN's Torture Committee, Stanton said: "It is through these instruments that we seek to protect and vindicate rights of persons both at home and abroad."
The minister also said that measures would be introduced to reduce overcrowding in prisons and accelerate asylum applications to shorten the length of time people spend in Direct Provision.
"Divisive issue"
On the topic of abortion, Stanton described it as a "highly politicised and divisive issue in Ireland for a number of decades".
He referenced the work of the Citizens' Assembly in making recommendations to repeal or replace the Eighth Amendment of the Constitution.
The Irish Family Planning Association said that the fact the issue came up at this event "should be a wake-up call to the State". It said two members of the Committee expressed "concern" at the government's current approach.
Its CEO Niall Behan said: "They are clearly shocked and deeply troubled by the lack of conformity of Ireland's abortion human rights obligations in relation to abortion reform."
"Slopping out"
One matter Stanton drew the committee's attention to was the topic of "slopping out" in prisons.
This refers to when waste needs to be manually removed from toilets in a room, because there is no flush function.
Stanton said that 99% of prisoners now have access to a toilet that flushes but approximately 56 prisoners – across Limerick and Portlaoise prisons – were still subject to slopping out.
"All of these prisoners," he said, "were in single occupancy cells".
Minister Stanton added that building work would commence next year to completely eliminate the practice by 2020.