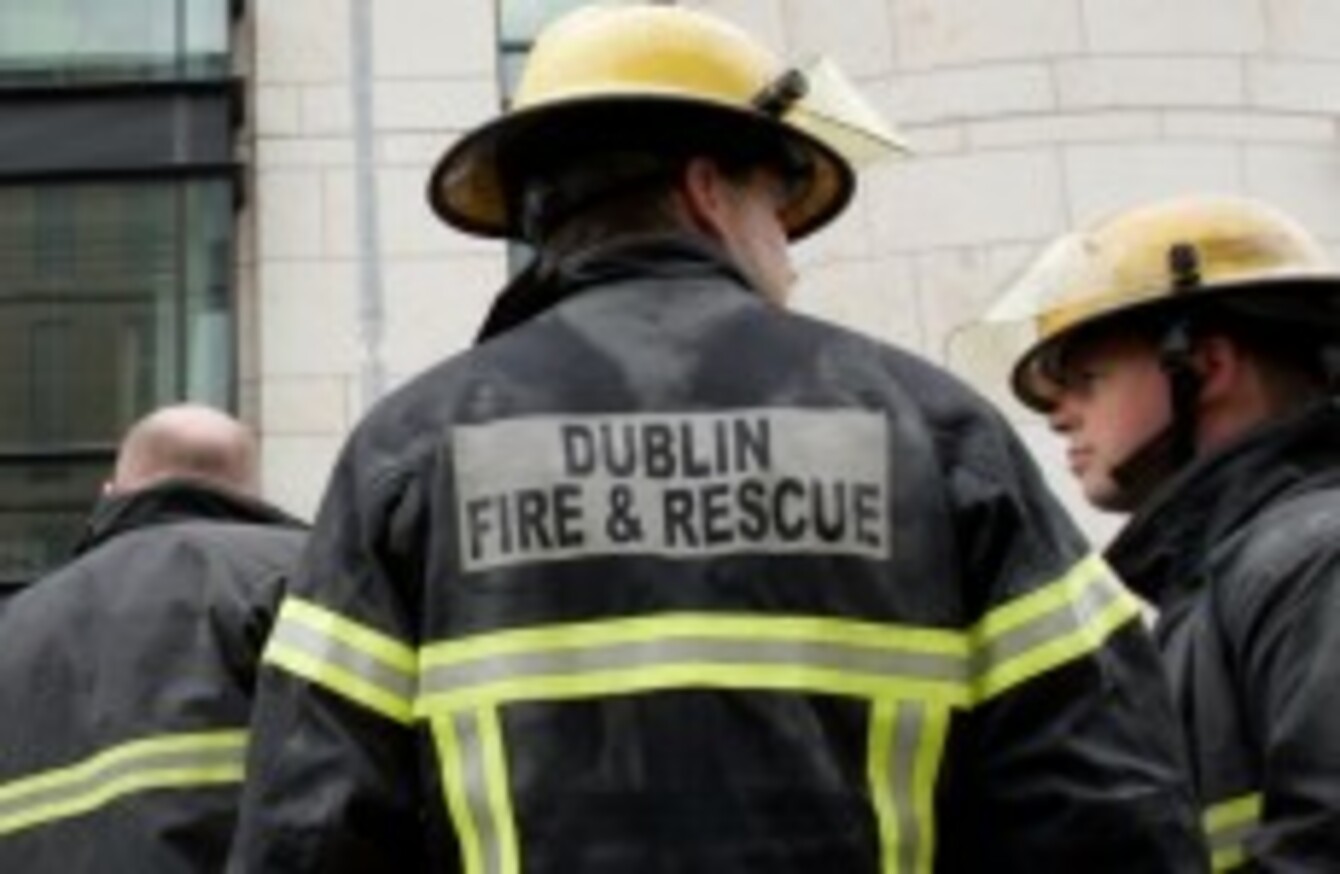 Image: Photocall Ireland
Image: Photocall Ireland
TWO UNIONS WHO represent firefighters and paramedics working for Dublin Fire Brigade are taking their dispute over cuts to overtime, training and annual leave in the service to the Labour Relations Commission (LRC) next week.
SIPTU and IMPACT have both confirmed to TheJournal.ie that they are hoping to schedule a hearing at the LRC next week in order to resolve a dispute which centres on Dublin Fire Brigade's proposal to cut a further €1.7 million from its budget this year on top of savings of over €3.5 million already agreed under the Croke Park Agreement (CPA).
As reported by TheJournal.ie last week, DFB is proposing to cut overtime for its staff, temporarily close its training centre and defer allocated leave for staff in order to make savings.
Unions say this is in clear breach of the CPA.
At a meeting today, sources say there was a "frank exchange of views" as the unions demanded that further cost cutting measures be taken off the negotiating table but DFB, citing budgetary problems, believes the cuts are necessary.
It was decided to refer the matter to the Labour Relations Commission which will hear the case next Tuesday, 30 August at 12pm.
SIPTU claims to represent 406 firefighters and paramedics in the capital whilst IMPACT says it has 212 members.
However, around 530 firefighters and paramedics are said to be members of the Irish Fire Irish Fire and Emergency Services Association (IFESA) which is holding an emergency general meeting (EGM) next week.
TheJournal.ie understands that members of IFESA, which represents full and part-time firefighters around the country, are leaning towards a vote in favour of industrial action.
What form such action will take is not clear. There are also questions over the official status of such action given that IFESA does not have any negotiating rights with DFB in the way that SIPTU and IMPACT does.
IFESA chairman John Kidd made clear his unhappiness with the proposals from DFB yesterday, telling TheJournal.ie that lives were being put at risk by the proposed cuts.