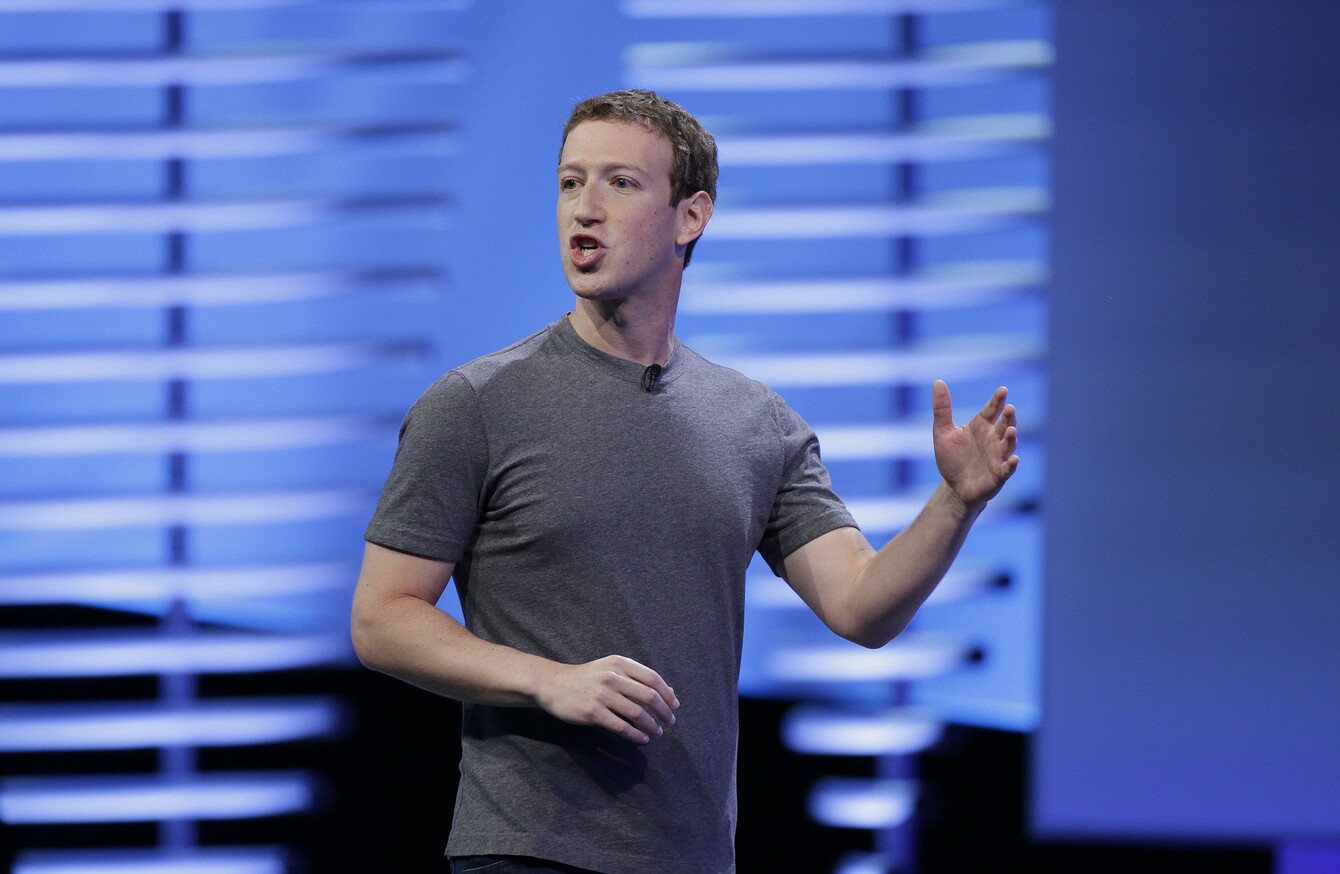 Image: AP Photo/Eric Risberg
Image: AP Photo/Eric Risberg
THE FOUNDER AND CEO of Facebook found his accounts on other social media sites compromised yesterday.
Mark Zuckerberg's accounts on sites such as Twitter, LinkedIn, Instagram, and Pinterest were compromised last night with a hacker group called OurMine claiming responsibility
Zuckerberg's accounts have been reclaimed since then but Engadget captured screenshots of the tweets and Pinterest account. The group tweeted at him through his own account telling him to contact them.
"hey @finkd (Zuckerberg's username) we got access to your Twitter & Instagram & Pinterest, we are just testing your security, please DM us", the group tweeted through Zuckerberg's account.
Zuckerberg concentrates all of his efforts on his Facebook page, regularly posting updates about the company. In comparison, he hasn't tweeted from his Twitter account since 2012.
One of the members of OurMine suggested that Zuckerberg's password was found in the data breach LinkedIn suffered back in 2012. The incident resurfaced again after it turned out the breach was much larger than expected, the number of passwords stolen amounting to 117 million.
OurMine's Twitter account has been suspended since then. The group has been involved with launching DDoS attacks in financial services as well as targeting gaming services and YouTube channels.