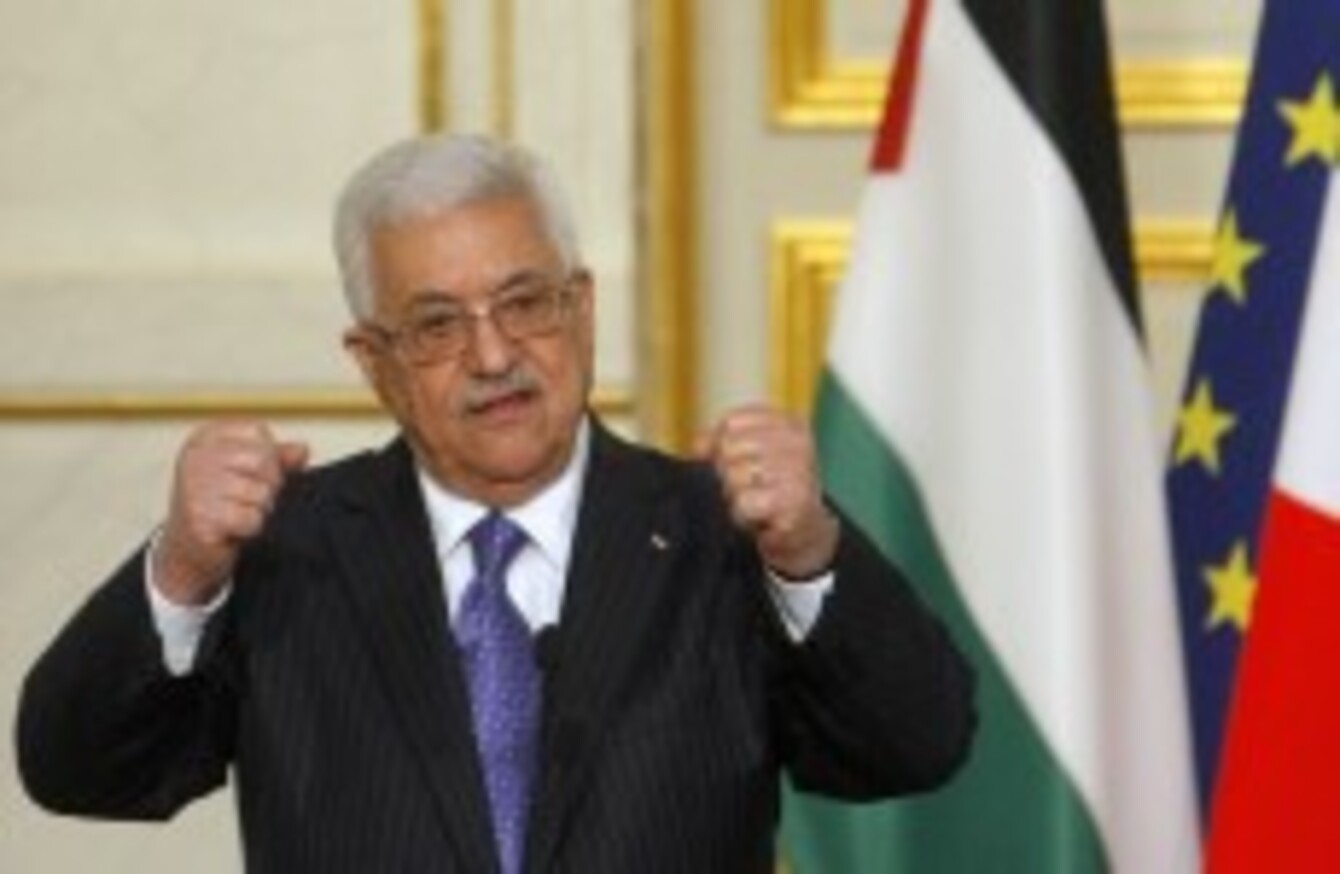 Image: Jacques Brinon/AP
Image: Jacques Brinon/AP
PALESTINIAN PRESIDENT Mahmoud Abbas has said he will consult with the leaders of Arab countries before deciding whether to withdraw from United States-brokered peace talks with Israel.
Abbas is to meet with counterparts from nearby nations in Cairo on Monday, and said that the talks would be a "waste of time" if Israel did not agree to extend its self-imposed embargo on constructing settlements for Israeli citizens in Palestinian-occupied territories.
Israel's embargo ended at 10pm Irish time last night, and construction began almost immediately afterward with bulldozers flattening land for 50 homes in the town of Ariel, in the West Bank.
Abbas may be under pressure from the United States to continue participating in the head-to-head talks with Israeli premier Benjamin Netanyahu, however, with the State department praising Abbas's "restraint", and the BBC reports that Abbas may agree to continue talks if Israel offers assurances that no 'substantial' work will continue.
The hardline party Hamas has called for Abbas to withdraw, however.
Speaking with Abbas in Paris, president Nicolas Sarkozy has said he 'regrets' Israel's decision to press ahead with its construction programmes.