Bailey Gwynne
Image: Police Scotland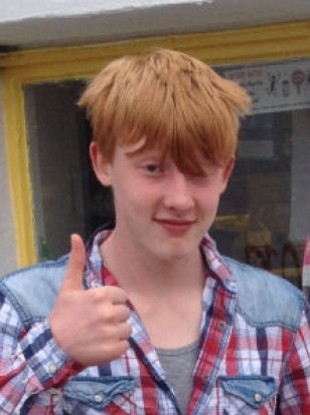 Bailey Gwynne
Image: Police Scotland
A TEENAGER WHO stabbed his fellow pupil in the heart has been jailed for nine years.
Bailey Gwynne died after the incident at Cults Academy in Aberdeen in October of last year.
His killer and fellow student was today convicted of culpable homicide after pleading not guilty to the more serious charge or murder, the BBC has reported. 
His sentencing took place at the High Court in Edinburgh earlier today.
The youth was given eight years for the killing and an additional year for weapons offences.
Speaking in court today, Lady Stacey – the judge presiding over the case – said that the killer had shown regret and understanding of the loss that he had caused.
Once released, Bailey Gwynne's killer will continue in state supervision, something that it is hoped will maximise his chances for re-integration into society.
Lady Stacey also went on to say that she had given additional jail time for the weapons offences to deter other youths from carrying knives, according to the Guardian. 
During the course of the trial it emerged that the fight had began over a biscuit.
The convicted teenager was also found to have post-traumatic stress disorder and was receiving treatment for depression.