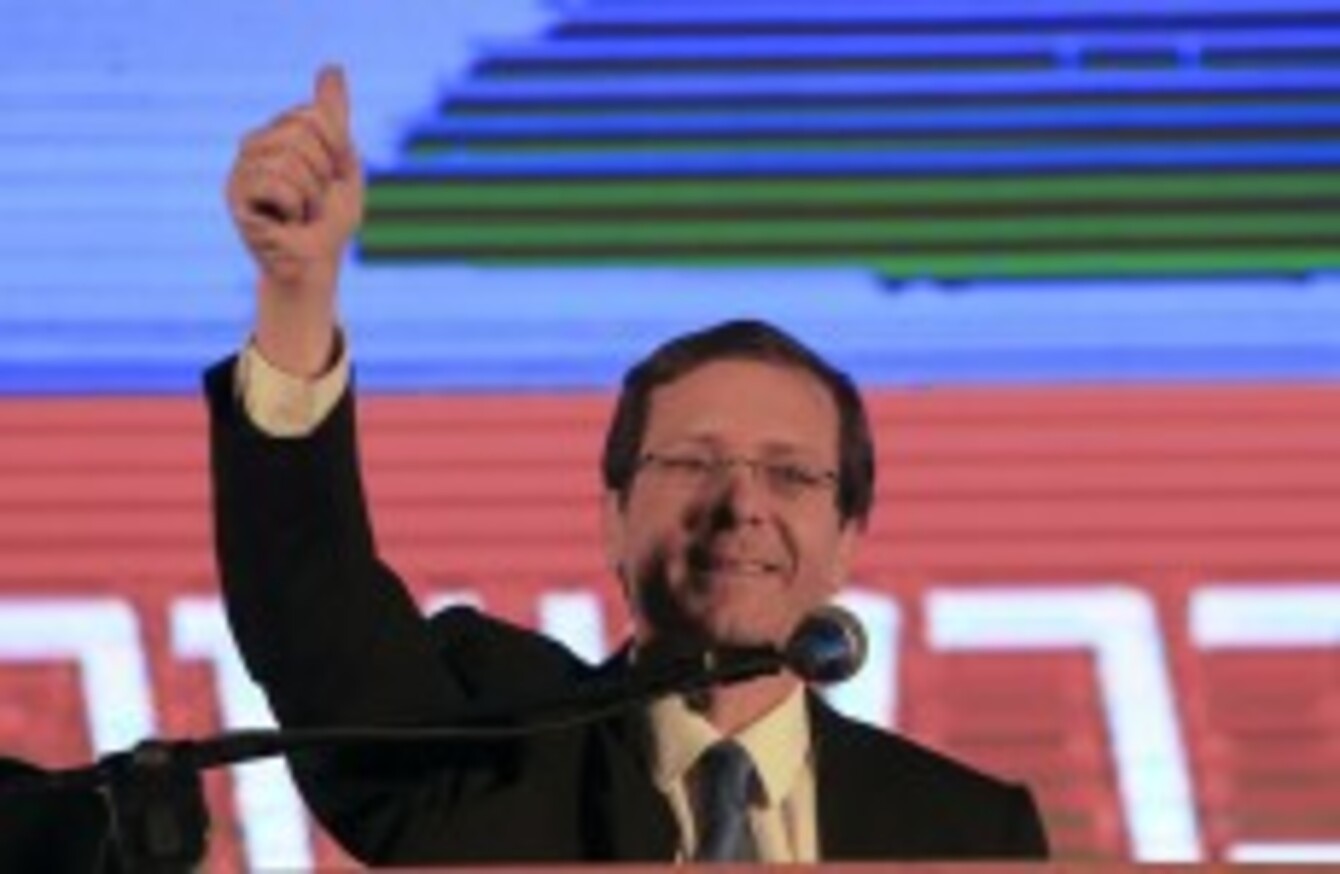 Isaac Herzog
Image: AP/Press Association Images
Isaac Herzog
Image: AP/Press Association Images
ISRAEL'S BENJAMIN NETANYAHU has beaten a man with strong ties to Ireland to stay Prime Minister of the country.
Isaac Herzog is the Labour leader and head of the centre-left Zionist Union. He's also the son of Chaim Herzog, who was born in Belfast and educated in Dublin. Chaim is a former President of Israel and his father Yitzhak Herzog was the first Chief Rabbi of Ireland.
He was also a fluent Irish speaker and known as the 'Sinn Féin Rabbi'.
Earlier today, Herzog conceded defeat in the elections, saying he had congratulated Netanyahu on his win, AFP reports.
The news means that Netanyahu will serve a third straight term.
Winner
Netanyahu hopes to form a new government within weeks after defying the polls to seal a clear election win, his rightwing Likud party said.
A statement said Netanyahu had already spoken overnight with the leaders of smaller parties he saw as likely coalition partners.
It was referring to the leaders of the far-right Jewish Home party, the hardline Yisrael Beitenu and the two ultra-Orthodox parties, Shas and United Torah Judaism.
With nearly all the votes counted, Likud won 23.26% of the vote to 18.73% for its centre-left rival, Zionist Union, giving them 30 and 24 seats respectively.
The Joint List, which groups the main Arab parties, followed with 10.98%, which equates to 14 seats, meaning they will be the third largest force in the 120-seat Knesset, or parliament.
Jewish Home won eight seats, Yisrael Beitenu six, Shas seven and UTJ six, meaning that, with Likud, the rightwing-religious bloc looks to have secured 57 seats.
Additional reporting - © AFP, 2015