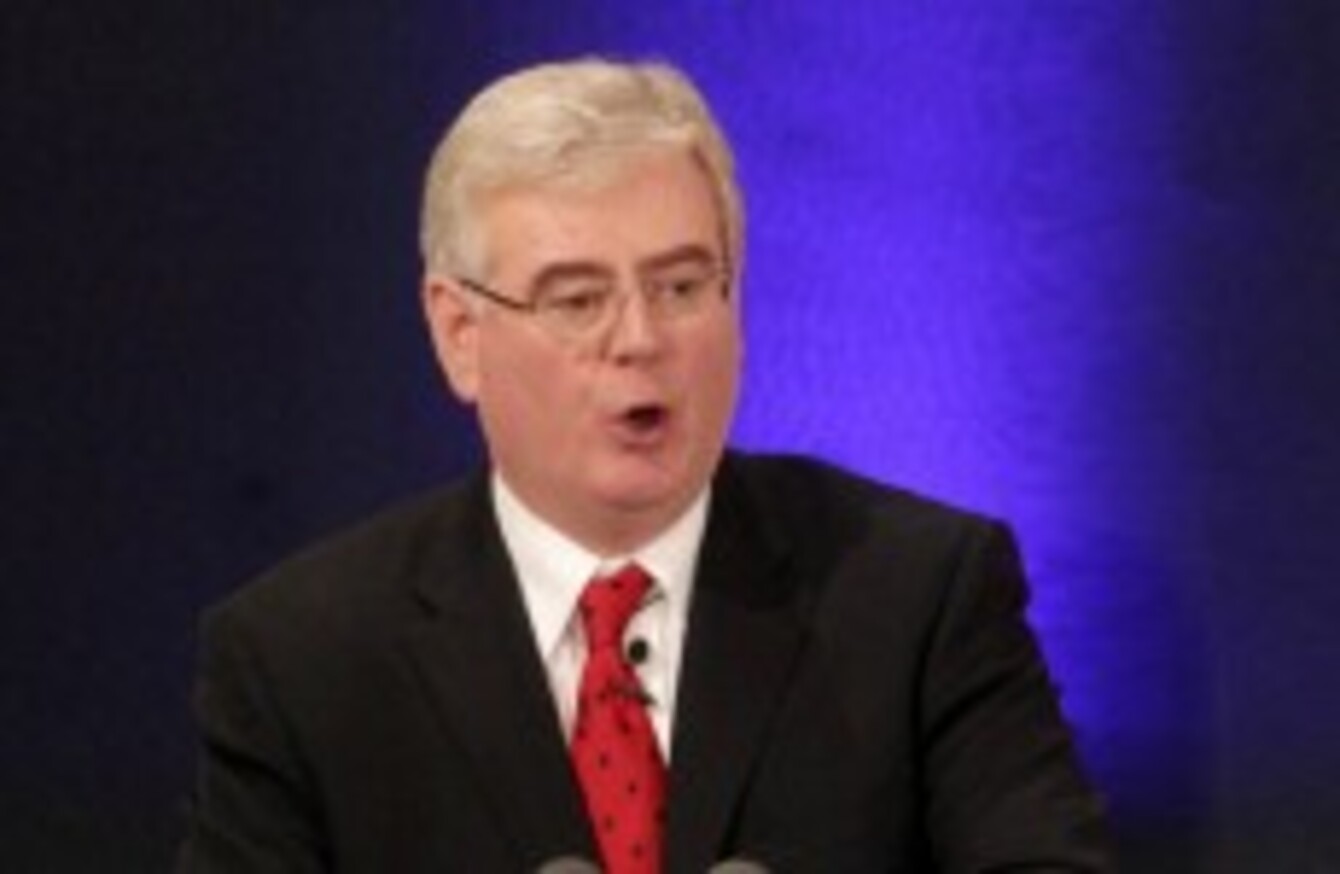 Eamon Gilmore has suggested that gender quotas are required in the Dáil
Image: Niall Carson/PA Wire/Press Association Images
Eamon Gilmore has suggested that gender quotas are required in the Dáil
Image: Niall Carson/PA Wire/Press Association Images
Updated, 11.05

LEGISLATION COMPELLING political parties to field a certain proportion of female candidates will be published within the year, Tánaiste Eamon Gilmore has said.
The Labour leader said the bill would force parties to select women for at least 30 per cent of their candidates – and the same for men – or face having their State funding halved.
However, the idea has been criticised by Labour TD Joanna Tuffy, who called gender quotas "anti-democratic, discriminatory and potentially unconstitutional".
Addressing the Labour Women's Conference on Saturday, Gilmore said that the Dáil was not "a fair reflection of 21st-century Ireland". Currently, just 14 per cent of TDs are women.
"We still have a lot of work to do to achieve a better gender balance in public life," Gilmore said. He said the forthcoming bill would be published during the current Dáil session, and would "provide that political parties will have their funding cut in half after the next general election, unless at least 30 per cent of their candidates are women, and 30 per cent are men."
This figure would rise to 40 per cent after seven years, he continued, saying that the aim of the legislation was "not to penalise political parties, but to incentivise them to actively encourage women to stand for election."
'Blunt instrument'
However, Joanna Tuffy told TheJournal.ie that such quotas would "interfere with the right of voters to make up their own minds who to vote for". She said that the constituency system meant that quotas would be imposed selectively on particular areas of the country, and constitute "top-down decision-making by party leaders at the expense of grassroots democracy."
Tuffy added that gender quotas were a "blunt instrument", and the issues preventing women from becoming involved in politics were much broader.
She also said that the participation of women in politics would be "undermined" by enforcing quotas, and expressed fears that the legislation could be unconstitutional, as State funding would be involved in manipulating which candidates are chosen by political parties.
True democracy involves the means of the voter having his or her say and that say being respected, whether that voter votes for a woman or a man.  Gender quotas subvert democracy by making the ends more important than the means.
Gilmore rejected suggestions that quotas would lead to candidates being promoted regardless of merit. "The quality of the candidate is very important," he said. "It is not enough simply to field more women candidates: we have to field candidates who can win."