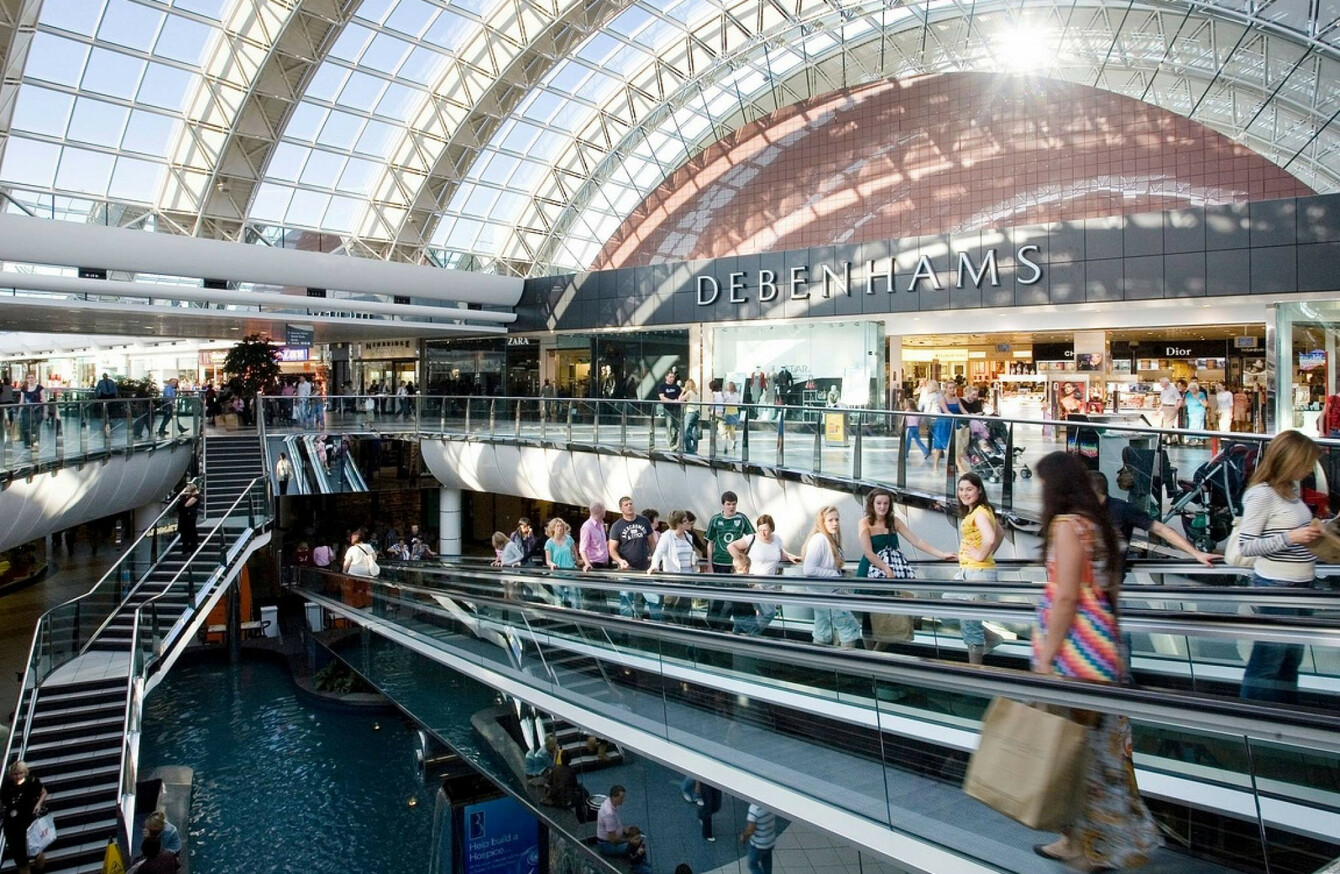 Image: Blanchardstown Shopping Centre
Image: Blanchardstown Shopping Centre
THE AMERICAN OWNER of Blanchardstown shopping centre is planning a series of upgrades at the mall to address a "deficiency" of convenience stores and improve its "outdated" entrances.
Since US giant Blackstone Real Estate acquired the shopping centre in 2016, numerous planning applications have been lodged to alter and expand the centre.
According to documents filed with Fingal council, developments at rival outlets such as Liffey Valley, Dundrum and Swords have meant that "it is important that Blanchardstown Centre expands and improves its retail offer in order to retain its profile and attraction".
Recent proposals lodged with the local authority show further developments at Blanchardstown's central and 'red mall' entrances.
The major changes to the 'red mall' entrance include the partial demolition of the structure to create a new 2,066 sq m retail space and a small unit for a cafe.
According to the application lodged by Blanche Retail Nominee Limited, the retail unit will be occupied by a supermarket.
"The Blanchardstown Centre lost a major convenience retailer in 2006-2007 when Roches Stores was rebranded to Debenhams," the firm said.
Since this period there has been a deficiency in convenience retailing in the centre."
Dunnes Stores and Marks & Spencer currently trade at the shopping centre, while there is also a Lidl in the nearby Westend shopping centre.
Blanche Retail Nominee Limited said the lack of large spaces in the property was a persistent problem.
"The existing shopping centre was constructed in 1996 and is arranged as an internal two-level mall," the company said.
"It retains a strong mix of tenants, however as a product of its time, it has a high proportion of small shop units that cannot cater for larger modern fashion retailers that the town centre needs."
'Outdated'
A separate application to upgrade the current central mall entrance was lodged earlier this year and has already been approved by the council.
According to the plans, it will involve the demolition of the current structure to create a new cafe "at one of the less frequented entrances".
"The entrance at present consists of a bulky and outdated structure and there is a lack of activity at the immediate entrance," documents filed with the council said.
Two years ago, Blackstone acquired Blanchardstown Centre for €945 million, the most expensive single property transaction ever completed in Ireland.
The US property giant has already applied to build a new, 5,500 sq m development in order to create several large retail units on the lower and upper levels of the central mall.
This year, the shopping centre also got the all-clear from the council to create up to 38 commercial kiosk stalls inside the shopping hub.
Blanchardstown Centre's owners originally requested permission for 54 kiosks, but the plans were scaled back following objections by retailer Dunnes Stores.
Sign up to our newsletter to receive a regular digest of Fora's top articles delivered to your inbox.
Written by Killian Woods and posted on Fora.ie