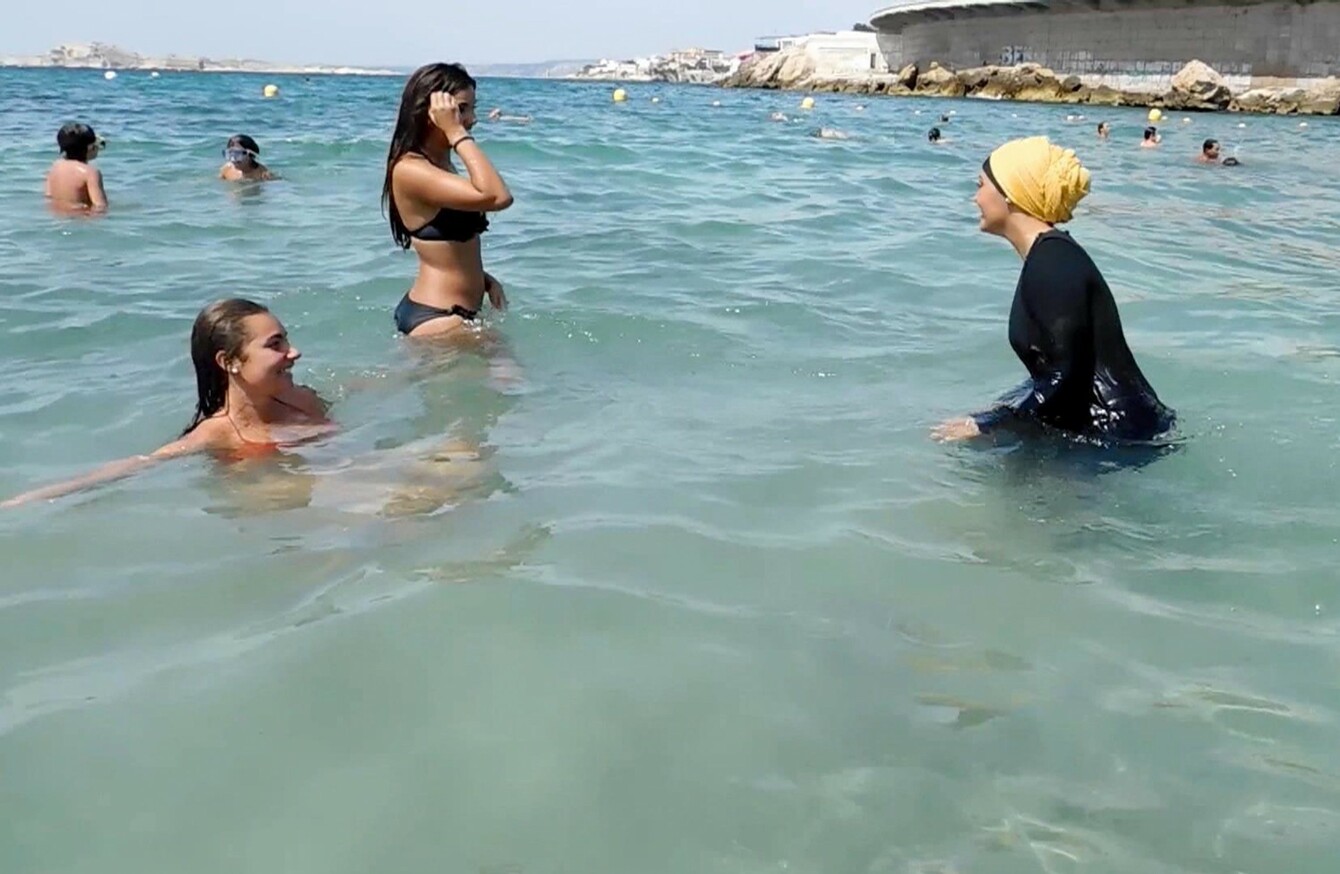 Image: Associated Press
Image: Associated Press
FRANCE'S PRIME MINISTER has suggested that naked breasts are a better symbol of France than burkinis, in the latest development over the country's burkini ban.
A recent ban on the swimsuit that covers users from head to toe has sparked a huge debate over freedom of expression and the country's safety after recent terror attacks.
In a public speech given last night, Manuel Valls hailed the bare breasts of Marianne, a national symbol of the French Republic:
Marianne has naked breasts because she is feeding the people! She is not veiled, because she is free! That is the republic!
This has drawn criticism from feminists, historians and art enthusiasts.
French historian Mathilde Larrere said in the above tweet:
Marianne's breasts are naked because it's an allegory, you cretin!
She details a number of examples in which the historic symbol is used, both clothed and bare chested.
Larrere also shared the following New York Times cartoon, saying that it seemed appropriate, and also showing that she doesn't support the current ban on burkinis.