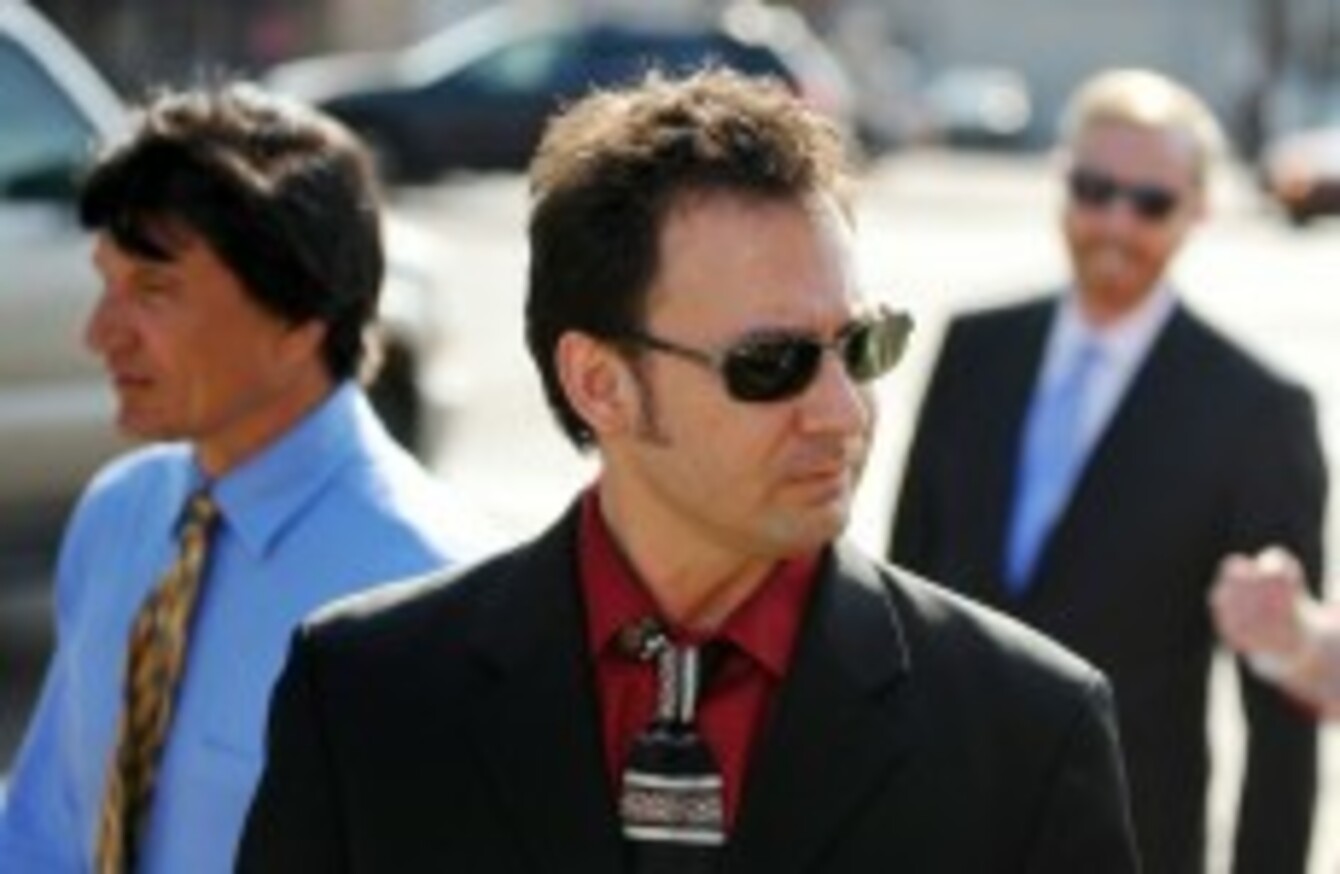 Paul Kevin Curtis
Image: (AP Photo/Oxford Eagle, Bruce Newman)
Paul Kevin Curtis
Image: (AP Photo/Oxford Eagle, Bruce Newman)
IN THE US, an Elvis impersonator from Mississippi accused of sending a poison-laced letter to the White House has been released and has his charges dismissed.
Paul Kevin Curtis's lawyer waved the dismissal order at a news conference held shortly after investigators in hazmat suits inspected the home of a man with whom he said he had a longstanding dispute.
"The government was able to basically find another suspect who we believe is the true perpetrator of this heinous crime," defence attorney Christi McCoy told reporters.
Curtis, 45, said the week since his arrest in Mississippi had been a "nightmare for myself and my family," adding he was anxious to "get back to normal."
"I respect President (Barack) Obama, I love my country and would never do anything to pose a threat to him or any other US official," Curtis said.
Three letters laced with ricin were discovered last week as the nation was reeling from a deadly bombing at the Boston Marathon.
Human body parts
The letters were addressed to Obama, Republican Senator Roger Wicker of Mississippi and a justice of the peace in the same US state, Sadie Holland.
Investigators initially suspected Curtis because he had written publicly about an alleged black market for the illegal sale of human body parts that he thought was being covered up by the government.
But his attorney insisted from the get-go that Curtis was framed and pointed the finger at Everett Dutschke, who reportedly also had a long-standing dispute with the Holland family. Local media published photos of investigators in white suits exiting the Dutschke's home in Tulepo, Mississippi yesterday.
Dutschke came out of the home before they arrived to tell reporters he had nothing to do with the plot and that he was being questioned by the FBI, the Northeast Mississippi Daily Journal reported.
Meanwhile, a suspicious letter discovered earlier at Bolling Air Force Base outside Washington raised concerns that the ricin scare wasn't over.
While initial tests detected "possible biological toxins" during routine screening, further investigation "found no suspicious packages or letters," said the Defense Intelligence Agency, which is headquartered at Bolling.