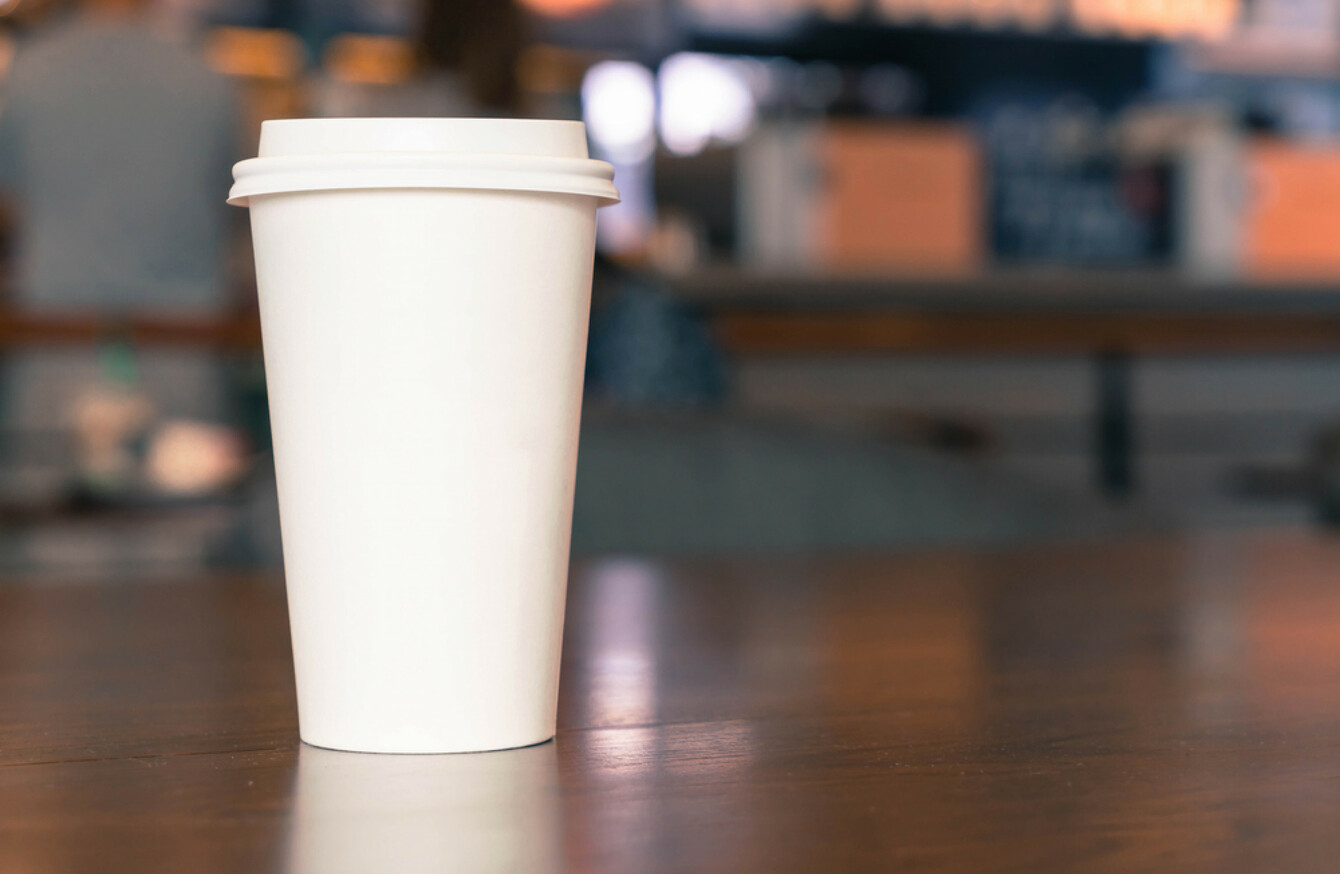 Image: Shutterstock/gowithstock
Image: Shutterstock/gowithstock
AN INTERNAL COMMITTEE at Dublin City Council is set to look at banning non-recyclable coffee cups in its buildings and other areas within its control.
The move comes after a series of motions put forward by Green Party councillor Claire Byrne.
The committee will review catering arrangements with suppliers, and work to introduce the ban in markets and cafes within city parks.
The party said that the internal campaign will be supported by a city-wide external communications campaign to promote reusable coffee cups among the general public.
On the European level, the EU has already said it will ban single-use coffee cups by 2030, with only 30% of the 26 million tonnes of plastic waste generated on the continent every year recycled.
Councillor Byrne hailed the council's move as "a great step" towards reducing general waste in the city and increasing recycling rates.
"We are throwing away 200 million coffee cups every year which end up in landfill or incineration," he said.
These type of measures, working in conjunction with organisations such as Conscious Cup Campaign, will take a large number of disposable coffee cups out of our waste stream. It's great to see DCC leading by example and making this commitment.
Ireland is the top producer of plastic waste in the European Union, according to the latest Eurostat figures.
The statistics show that of Europe's top five plastic waste offenders (calculated per capita), Ireland is top of the pile, producing 61 kilogrammes per person, per year.