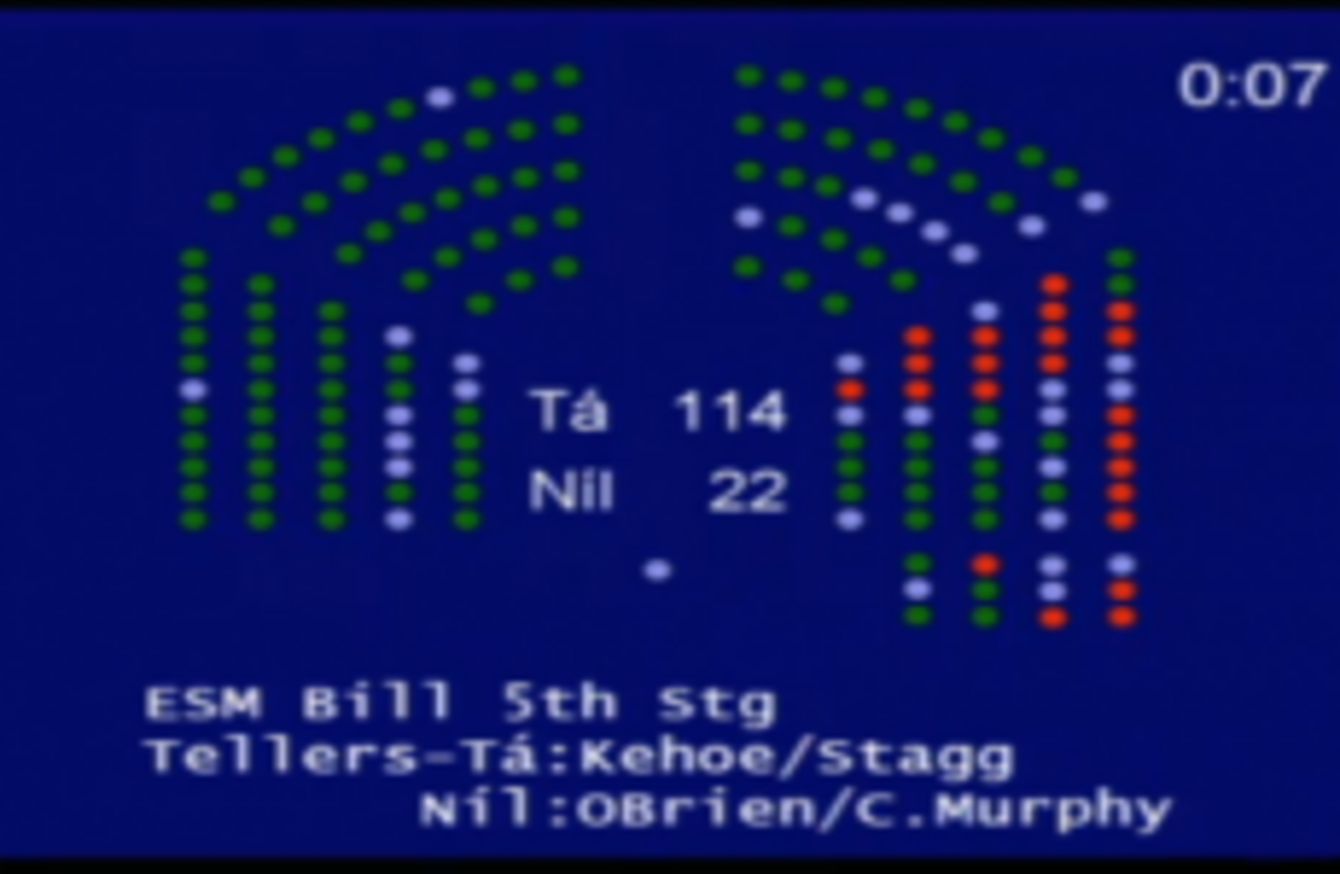 THE DÁIL has approved Ireland's ratification of the European Stability Mechanism, the proposed new permanent Eurozone bailout fund.
TDs voted to approve the European Stability Mechanism Treaty Bill 2012 by 114 votes to 22.
Fianna Fáil joined with the government parties in approving the Bill, which was opposed by Sinn Féin and the United Left Alliance.
Other independent opponents included Shane Ross, Mick Wallace, Finian McGrath, Catherine Murphy, Tom Fleming and John Halligan.
Independents who approved the Bill include Mattie McGrath, Michael Healy-Rae, Stephen Donnelly and Noel Grealish. Former government TDs Willie Penrose, Denis Naughten and Tommy Broughan also supported the Bill.
The legislation will now be sent to the Seanad for consideration next week, with the upper house also likely to seek an early signature from the President so that Ireland will have ratified the Treaty by July 1 when it is hoped that the fund will take legal effect.
Ireland is expected to contribute €1.27 billion in cash to the fund, which will have an initial cash balance of €80 billion, over the next 18 months.