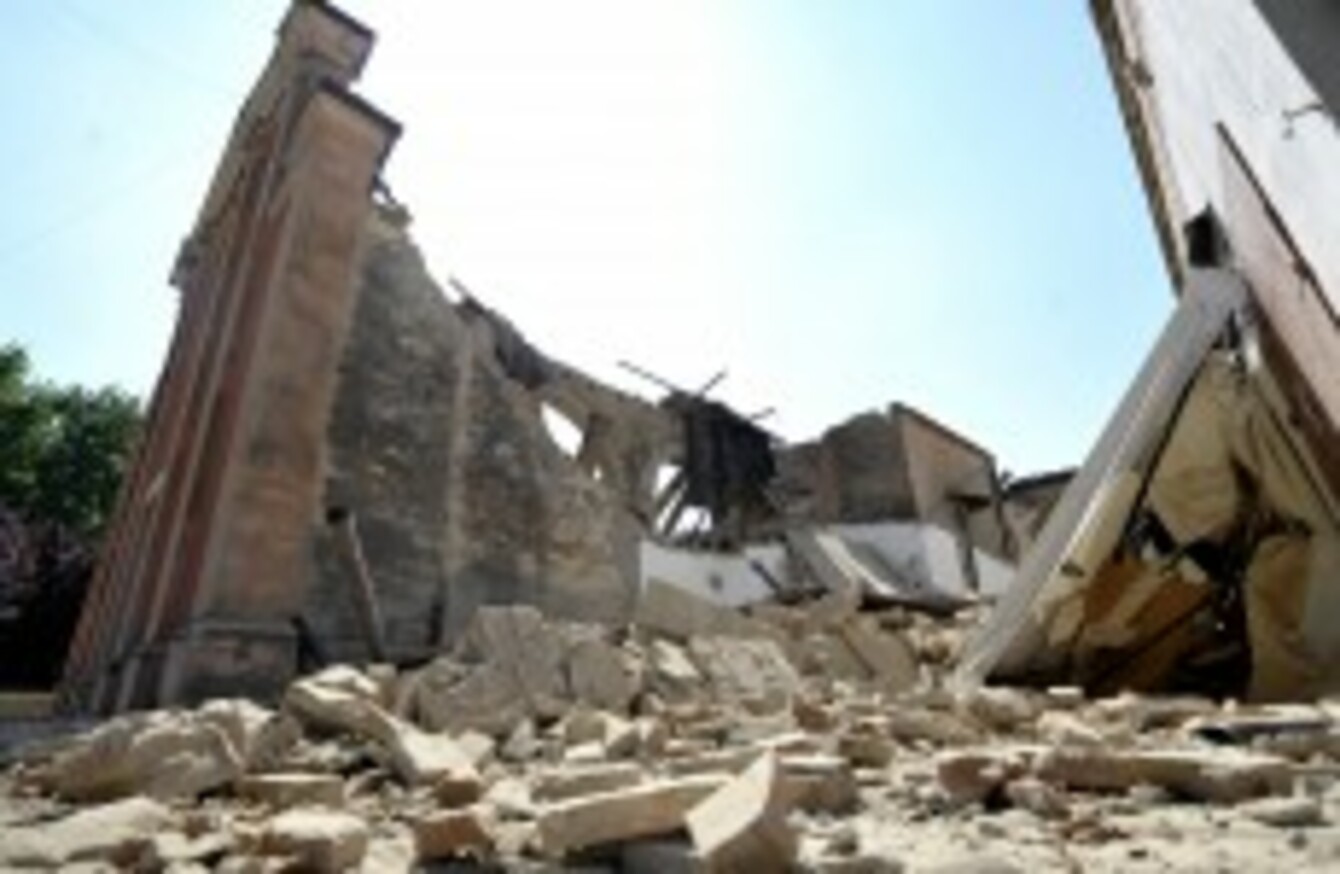 Image: Marco Vasini/AP/Press Association Images
Image: Marco Vasini/AP/Press Association Images
EARTHQUAKE VICTIMS IN Italy's Emilia Romagna region are to receive €670 million in EU solidarity aid, after an earthquake measuring 5.9 on the Richter scale severely damaged many towns and villages in the north of the country this summer.
The Emilia-Romagna provinces of Modena and Ferrara were the hardest hit by the quake on 29 May. The same regions were hit by a second earthquake, measuring 5.8 on the Richter scale, on 29 May.
Several serious aftershocks followed both earthquakes.
Twenty-seven people died in the earthquakes, an estimated 350 were injured, and more than 45 000 people were evacuated.
Italian authorities have estimated that the cost of direct damage – to buildings, infrastructure, businesses, industrial facilities, agriculture and cultural heritage – totalled €13 billion, which is 0.86 per cent of Italy's GNI.
A dispute involving both the European Commission and European Parliament on the one hand, and the European Council on the other, had led to a long delay in thitaly earte funding decision following the disasters.
However, during the negotiations over the 2013 budget, member states agreed to add the funding to the EU's 2012 budget.
Yesterday, MEPs approved the resolution with 661 votes in favour, 17 against and 6 abstentions.