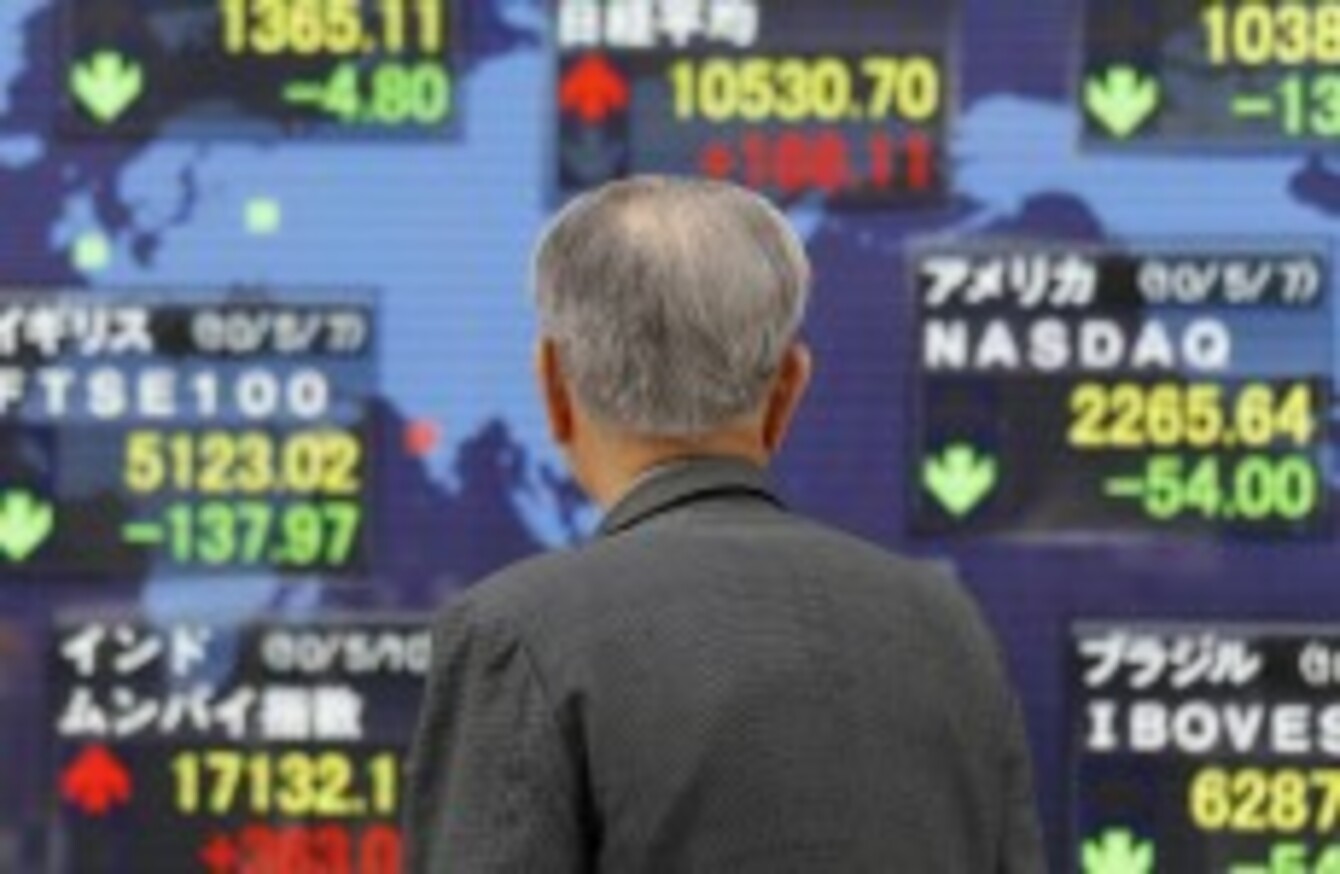 Image: Koji Sasahara/AP
Image: Koji Sasahara/AP
HAVING HAD THE NIGHT to sleep on the likelihood of an Irish government default, it seems the world's investors have not woken up with an optimistic assessment of the country's finances.
The price demanded by the market for government borrowing has today hit another all-time record high, with the market yield just after 11am standing at 6.552% – higher than ever before.
The previous record came on Monday when bonds momentarily touched 6.5% before being hauled back in – led, many thought, by the reaction of the European Central Bank who had apparently decided to intervene once that landmark rate had been reached.
This morning, however, with the new record of Irish bonds also meaning that the spread between Irish and German debt at a new record of 429bps at 11am (just as Portuguese bonds also approached 6.5%, and its spread hit a new record), one trader has told Reuters that there is "no catalyst in the pipeline to bring these spreads in".
The price of government borrowing – which rises as investors believe that investment in the Irish state is becoming continually more risky – is spiking as the government toys with the idea of allowing Anglo Irish Bank to default on 'subordinated bonds', in an effort to minimise the public burden of its bailout.
Confusion about whether it intends to do so has seen the price of Irish debt rise, as investors fear the state could bankrupt itself trying to save Anglo, while the price of Credit Default Swaps (CDS) on Anglo Irish Bank has continued to rise as holders of Anglo bonds also fear their cash could disappear.
The CEO of the National Treasury Management Agency, John Corrigan, has likened the market hysteria over the future of Irish banks as being akin to worries about the Millennium Bug.