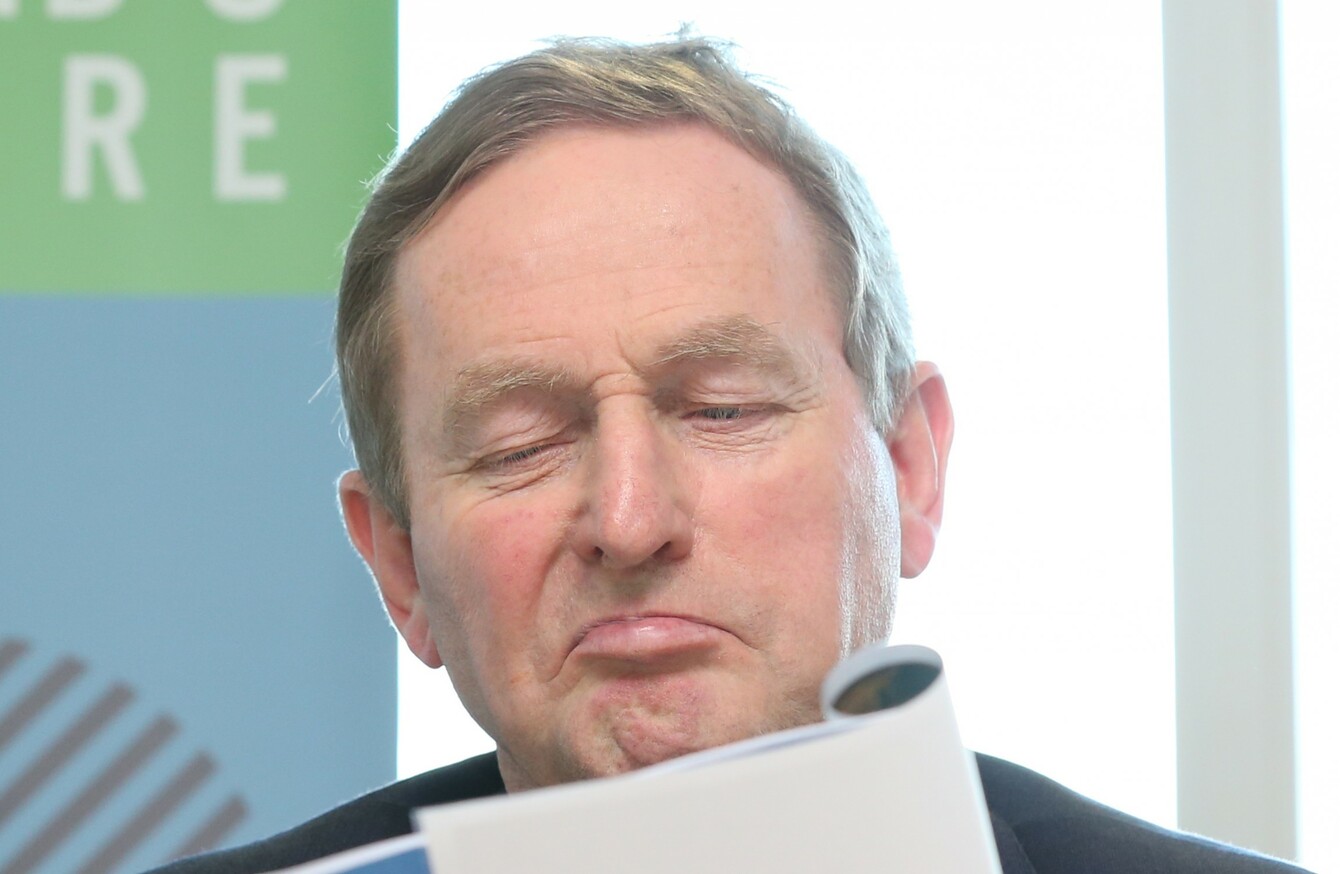 Enda Kenny
Image: Sasko Lazarov
Enda Kenny
Image: Sasko Lazarov
Updated 3.25pm 
ONE MINISTER IS expecting the date of the general election to be revealed by Enda Kenny at tomorrow's cabinet meeting.
With the Dáil expected to be dissolved this week, the focus has turned to when exactly the Taoiseach will reveal the date of the vote, which is expected before the end of the month.
Agriculture Minister Simon Coveney said this morning that he expects to be informed of the date at tomorrow's weekly cabinet meeting. He told RTÉ News:
We'll meet as a cabinet tomorrow and I am sure he'll let us know.
Kenny will meet with Fine Gael ministers this evening although he is not expected to confirm the date to them.
Tánaiste Joan Burton said this afternoon she will meet with the Taoiseach tomorrow morning at 8.30am, prior to the cabinet meeting, where it seems likely he will inform her of the date.
Speaking to reporters this afternoon, Burton said: "I anticipate the election, as has been widely speculated on, will be quite soon.
But we haven't actually signed off on a final exact date, but I think people will be taken out of their misery very soon.
Kenny is expected to formally announce the date, possibly in the Dáil, before travelling to Áras an Uachtaráin to ask the President to dissolve the 31st Dáil.
A joint press conference with Burton tomorrow afternoon has also been mooted, and the Labour leader did not deny that suggestion when asked today.
Sinn Féin has today mounted a social media campaign – #ReadyWhenYouAreEnda – with candidates tweeting pictures of their election posters ready to be put up on lampposts.
Thursday or Friday?
Coveney said he did not anticipate any massive surprises regarding the date, saying everybody knows the election will be "done and dusted this month".
It's expected the election will be called for Friday, 26 February although there has been speculation in recent days that the vote will be held the day before, Thursday 25 February.
There are concerns among some within Fine Gael that turnout for a Friday election could be affected by Ireland's Six Nations rugby clash with England at Twickenham on Saturday, 27 February with thousands of Irish fans travelling to London.
But Labour in particular has let it be known that it would prefer a Friday vote with Environment Minister Alan Kelly, who must sign the polling order, saying that all elections should be held on Fridays.
Burton said this afternoon that Friday is a "popular day for voting, particularly for people who are leaving Dublin and  going back home to vote".
She said the matter would be discussed but added that turnout "doesn't differ markedly between a Thursday and a Friday". She added:
So I'm sure that's something that will be decided amicably between the two parties.
Today, the National Youth Council of Ireland, which represents organisations who work with over 380,000 young people, urged the government to hold the election on a Friday.
"A Friday vote would facilitate the large numbers that are away from home at college or for training or work, to return to vote," NYCI's James Doorley said.