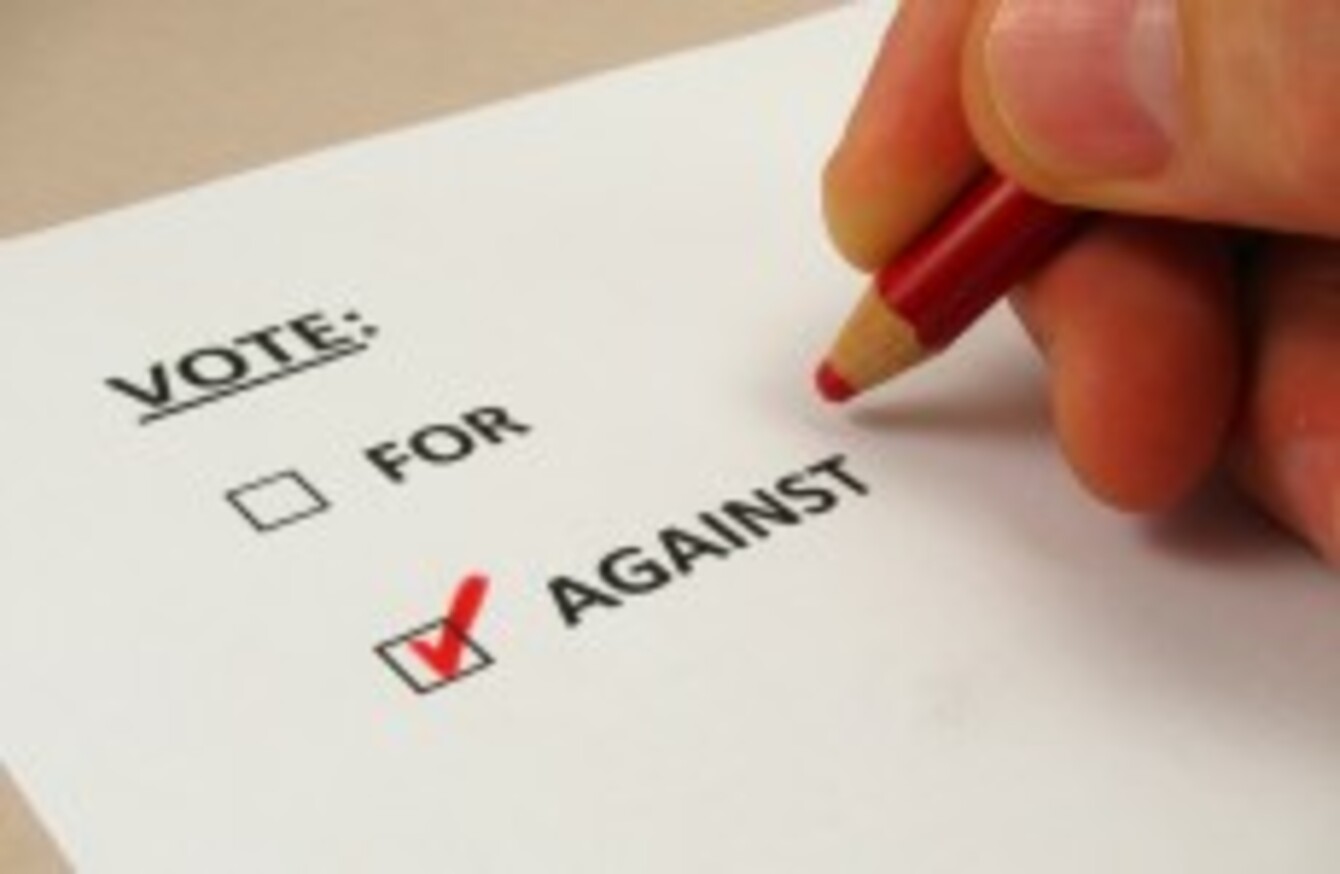 Image: Shutterstock/cvm
Image: Shutterstock/cvm
CAMPAIGNERS SEEKING TO change the law in relation to fatal foetal abnormalities have written to the Taoiseach asking him to remove the whip and legislate for abortion in cases of fatal foetal abnormality.
Earlier this week, United Left TD Clare Daly proposed a bill that would provide for abortions in circumstances where an unborn child has no prospect of life outside the womb, known as fatal foetal abnormality.
However, the government says that there is doubts over the constitutionality of such a bill, with Health Minister Leo Varadkar warning that the government had no mandate to make such a law.
A letter sent to the Taoiseach signed by members of Terminations For Medical Reasons (TFMR) says that campaigners want a free vote when the bill comes before the Dáil on Tuesday.
"We understand that you yourself have strong and sincerely held pro-life views," the letter says.
However, we cannot stress enough that this Bill is not related to the wider abortion debate or about the equal right to life of the unborn. This Bill deals exclusively with situations where the foetus has been medically diagnosed by both an obstetrician and a perinatologist (a specialist in maternal-foetal medicine) as being incompatible with life – that is to say cannot live outside the womb. This position is based upon the long standing legal principle of the born alive rule which applies in both criminal and civil proceedings.
The letter, signed by women who had to carry to term foetuses which would not survive outside the womb, goes on to describe losing a baby in such a fashion.
"This Bill does not deal with the discussion about whether or not the baby should be born – only when. The outcome in all our circumstances was sadly a foregone conclusion and is a result of a tragic Fatal Foetal Abnormality. We can assure not a person on this earth wanted out babies to live more than we did. We live with the pain of our losses every day of our lives."
They say that they do not accept the advice of the Attorney General that the bill would unconstitutional, as it was it was drafted by Jennifer Schweppe, Lecturer in Law at the University of Limerick, together with Dr Eimear Spain, Lecturer in Law at the University of Limerick, and Dr Ruth Fletcher, Senior Lecturer in Medical Law – Queen Mary University of London.
It goes on to explain the constitutional standings of bill and invites the Taoiseach and Tánaiste to discuss it with the authors.
The bill does not allow for terminations in cases where the team believe that the baby will survive for minutes, hours or days after birth. It applies only where the child is incapable of being born alive.
They finish by asking the Taoiseach to empathise with their situations.
Please take the above on board. To delay action now, so many years since this tragic practice has come to light, is only adding to our deeply felt trauma unnecessarily. Please think of the parents who are going through this now, and in years to come. We urge you to remove the whip and allow a free vote on such a significant Bill.
#Open journalism
No news is bad news
Support The Journal
Your contributions will help us continue to deliver the stories that are important to you
Support us now