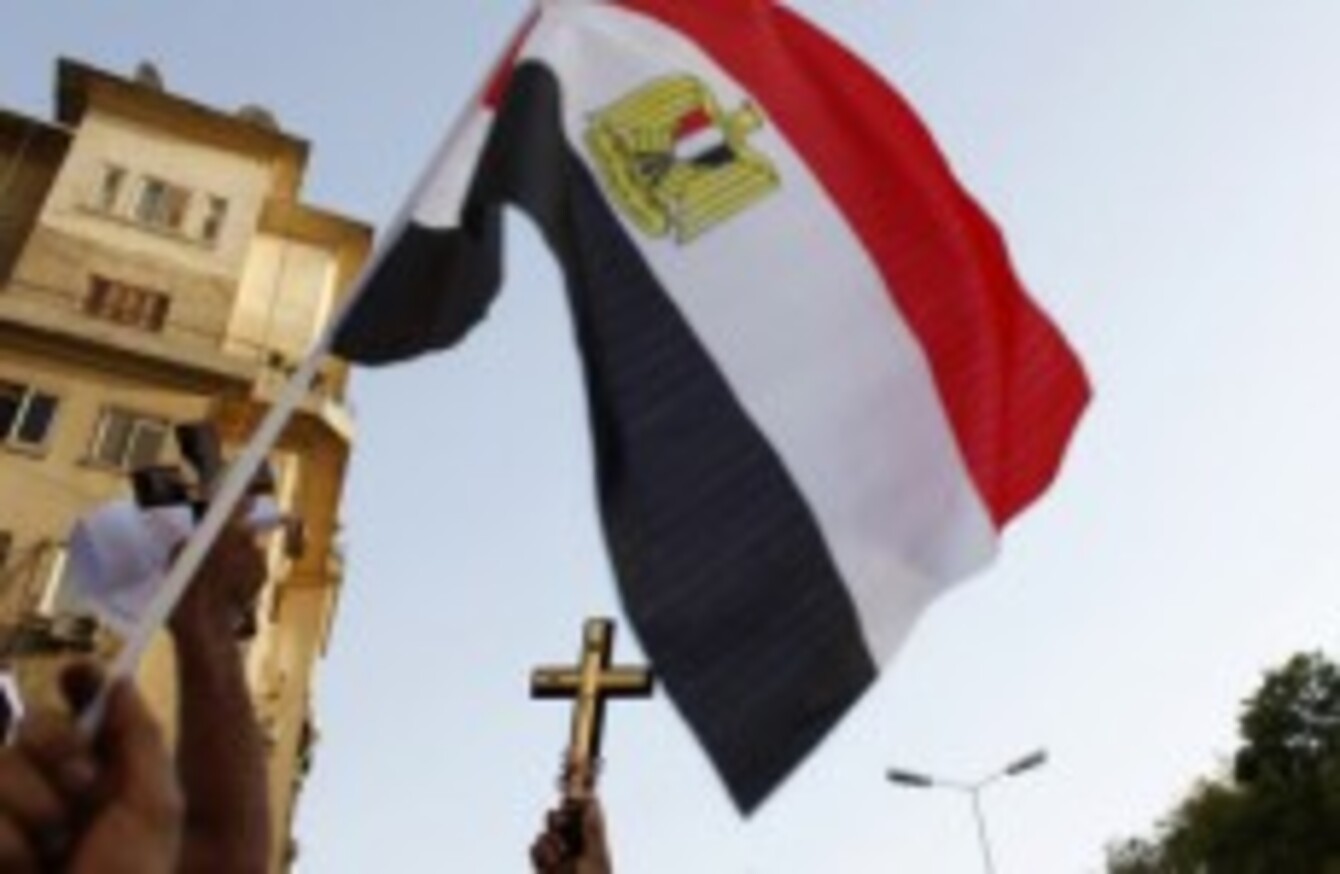 Egyptian Coptic demonstrators carry Christian crosses and an Egyptian flag during a Copts demonstration in Cairo
Image: Nasser Nasser/AP/Press Association Images
Egyptian Coptic demonstrators carry Christian crosses and an Egyptian flag during a Copts demonstration in Cairo
Image: Nasser Nasser/AP/Press Association Images
FIGHTING HAS RESUMED on the streets of Cairo, Egypt.
Security officials say clashes between Christian protesters and Egyptian security forces have resumed, with hundreds pelting the police with rocks outside a central Cairo hospital.
At least 24 people were killed when Christians, angered by a recent church attack, clashed Sunday night with Muslims and security forces outside the state television building in central Cairo.
The officials say today's clashes took place outside a Cairo hospital where bodies of Christian victims were kept.
There was no word of casualties.
The latest violence comes hours before funeral services for the victims were to be held at the Coptic Christian cathedral in Cairo.
Egyptian Prime Minister Essam Sharaf said the violence was part of a "dirty conspiracy".
The European Union condemned the violence, with EU foreign affairs chief Catherine Ashton saying it was for Egypt "to protect your people, whoever they are, wherever they come from or whatever belief or faith they have."
Egypt's state television said authorities have stepped up security in anticipation of renewed unrest, deploying additional troops outside parliament and the Cabinet.
Riot police were also stationed outside the Coptic hospital where most of the victims' bodies are kept.