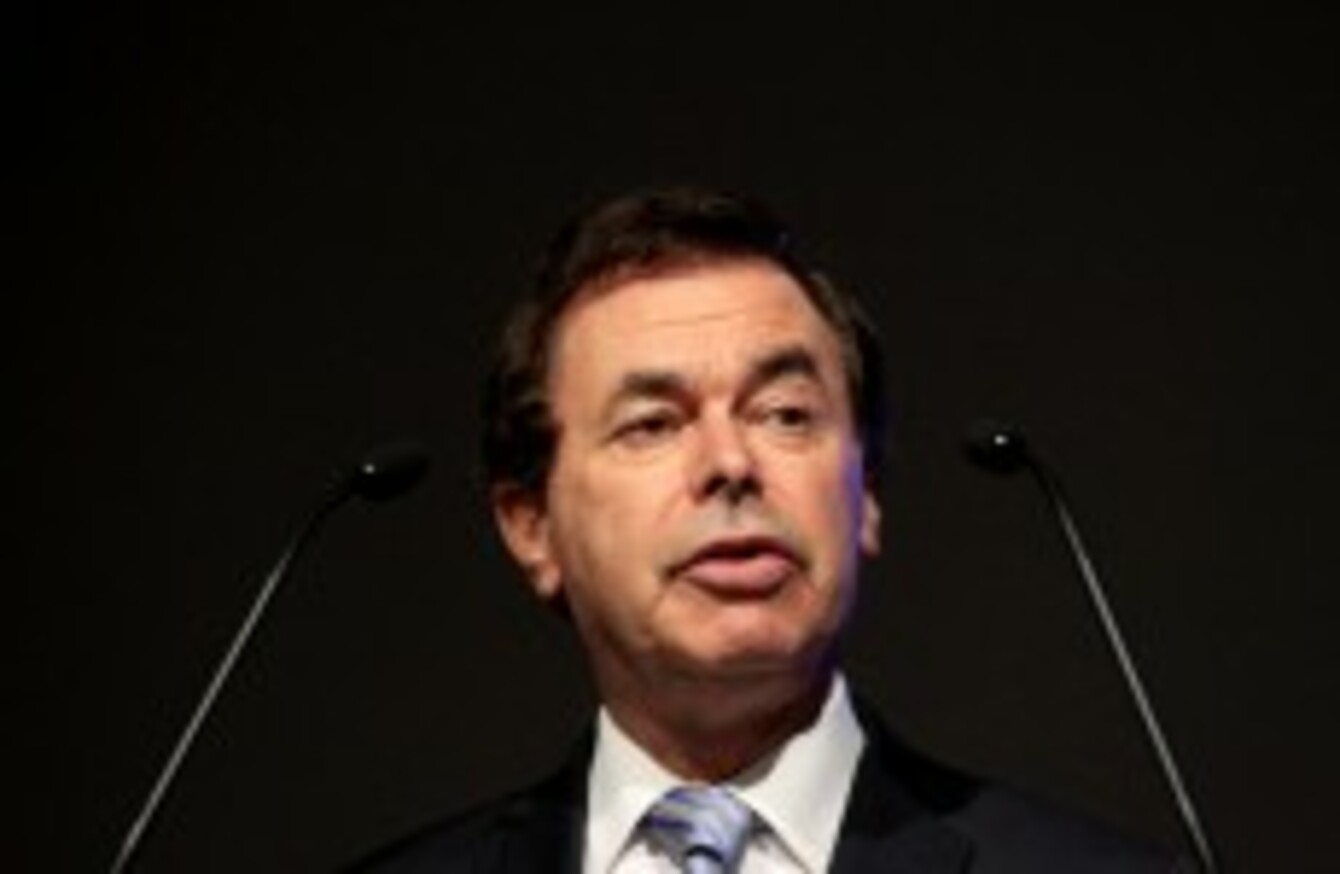 Alan Shatter
Image: Brian Lawless/PA Wire/Press Association Images
Alan Shatter
Image: Brian Lawless/PA Wire/Press Association Images
JUSTICE MINISTER ALAN Shatter has sacked the garda confidential recipient Oliver Connolly over the controversy surrounding comments he is alleged to have made to a garda whistleblower.
Taoiseach Enda Kenny has told the Dáil this morning that following contacts made by Department of Justice with Connolly, he was "formally relieved of his duties" this morning.
Connolly has been at the centre of a controversy over comments he is alleged to have made to Garda whistleblower Maurice McCabe.
Parts of this conversation were read into the Dáil record last week.
Connolly is alleged to have told McCabe: "I'll tell you something, Maurice, and this is just personal advice to you, if Shatter thinks you're screwing him, you're finished."
McCabe has alleged malpractice in the administration of the penalty points system and recently gave evidence on the issue to the Dáil's Public Accounts Committee in private session – the first time a serving garda has ever done so.
Donation to Shatter campaign
Having told the Dáil last week that he had ordered a report from the Department of Justice on the alleged conversation, Kenny told TDs this morning that Shatter met with Connolly this morning and dismissed him.
Kenny also said that Shatter "is not happy with the confidential recipient structure as currently exists".
The confidential recipient is tasked with receiving confidential reports of corruption or malpractice within An Garda Síochána from garda members or civilian employees.
The system has been used 12 times in its six years in operation, including by McCabe who made a complaint through the system in April 2012 about a garda superintendent cancelling four fixed-charge notices.
Connolly was appointed to the role of confidential recipient in June 2011.
He previously donated €1,000 to Shatter in 2007 during the Fine Gael TD's ultimately successful campaign to win back the Dáil seat he lost in 2002.
In a statement issued at the time of the appointment, Shatter said: "Any member or civilian employee of An Garda Síochána who wishes to report in confidence about corruption and malpractice can be assured that any such report will be taken seriously and extensive protections will be given to him or her."