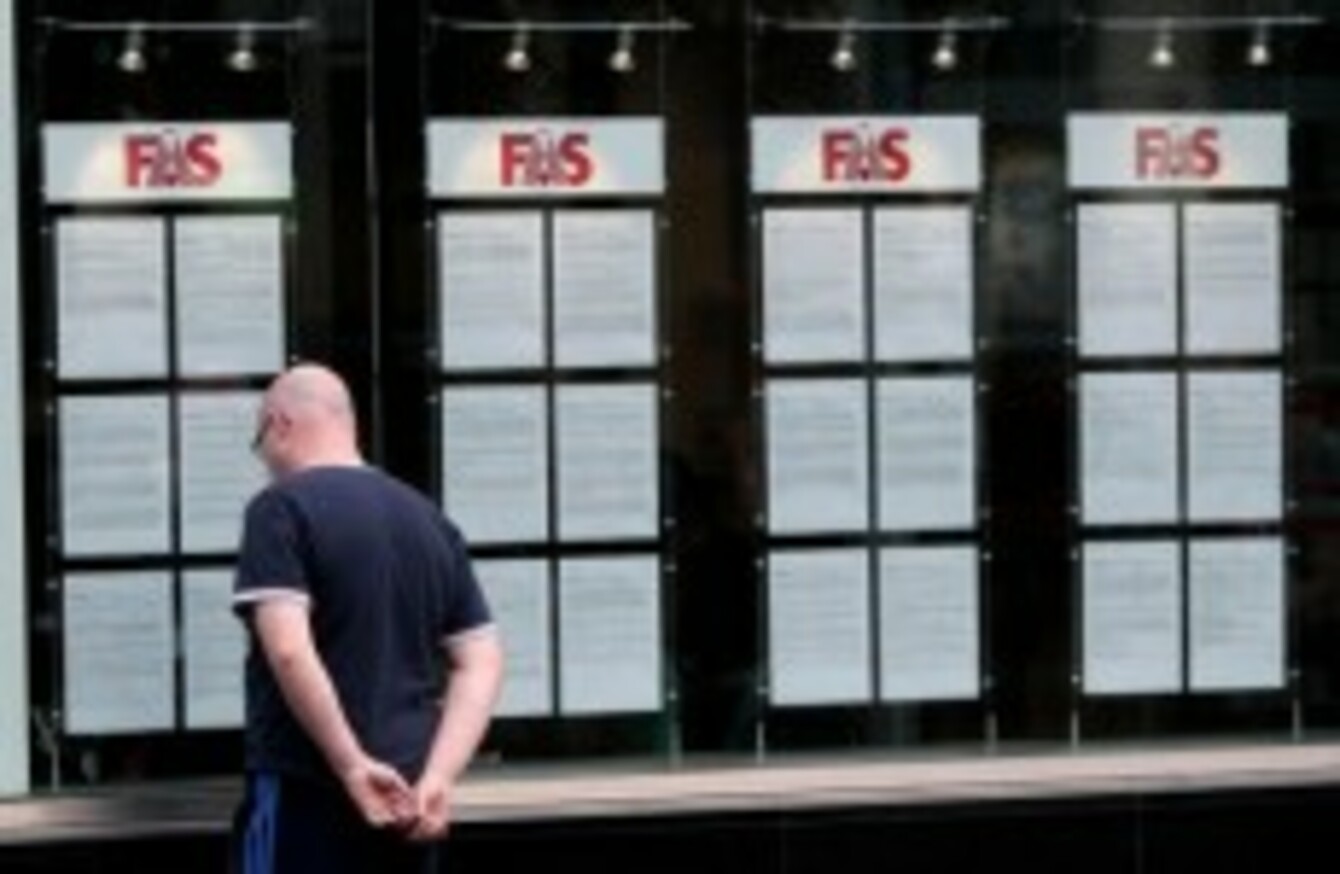 File photo of a FÁS office.
Image: Niall Carson/PA Wire
File photo of a FÁS office.
Image: Niall Carson/PA Wire
A NUMBER OF decentralised government department offices around the country are being shut down.
Announcing its plan for public service reform in November, the government said that it was scrapping the decentralisation programme introduced by the Fianna Fáil-PD coalition government in 2003.
It also announced that more than 23,000 jobs in the public sector would be shed by 2015, while the overall public pay bill would be cut by €2.5 billion.
RTÉ News reports that the closure of the FÁS office in Birr, the Equality Tribunal office in Portlaoise, and the Department of the Environment office in Tubbercurry have all been approved by the cabinet.
It is understood staff from these offices will be deployed to other public service employers, although the department is planning to maximise the level of staff it is sending to Ballina, Co Mayo.
RTÉ also reports that 13 viable temporary accommodation decentralisation projects will continue where they are.