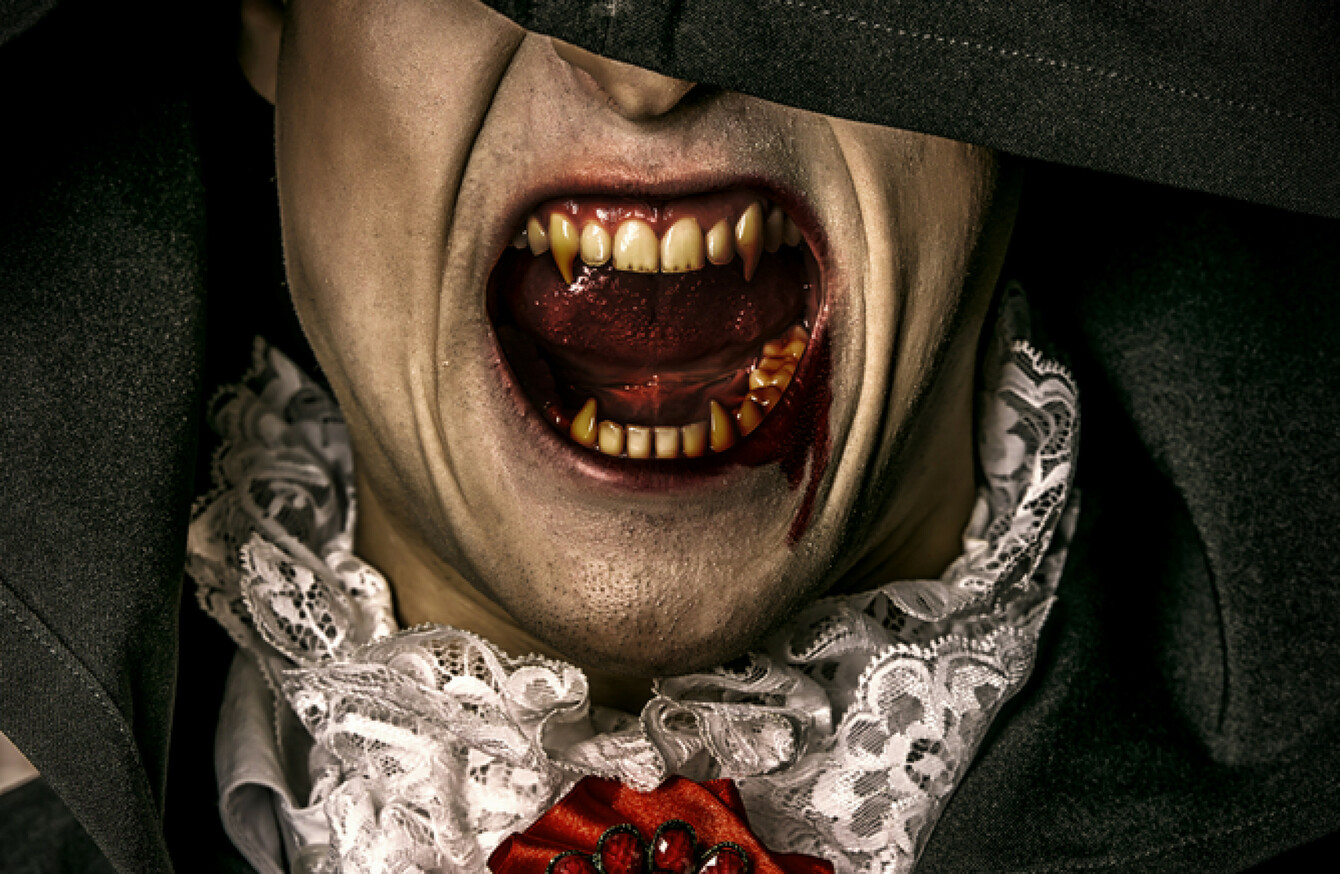 Image: Shutterstock/Kiselev Andrey Valerevich
Image: Shutterstock/Kiselev Andrey Valerevich
HALLOWEEN, TO MANY, is a more anticipated calendar date than Christmas. 
A tradition of celebrating all things spooky has permeated Irish culture for centuries. Each year, the holiday is marked with a variety of nationwide events and festivals catering to our inherent curiosity surrounding the supernatural. 
From haunted tours to theatrical parades, here are four events to scare yourself silly this Halloween. 
1. Learn about Dracula's enduring legacy at Dublin's Bram Stoker Festival
When: Saturday October 27, 4:30pm until 5:30pm
Where: Belvedere House, 6 Great Denmark Street, Dublin 1
Written in 1987, Bram Stoker's Dracula is one of the most universally recognised Gothic characters in literature. Today, the story continues to inspire various Hollywood blockbusters, graphic novels and stage productions. The Bram Stoker Festival returns for another four days of Dracula themed events suitable for all ages.
A highlight in this year's programme, Life After Stoker: Dracula's Continued Relevance will see a panel, hosted by Donal Fallon of Come Here To Me, examine the lasting effect Dracula has had on popular culture. 
Tickets for this panel are available, here. 
2. Follow the path of Ireland's biggest Halloween parade throughout the streets of Galway City 
When: Sunday October 28, from 5:30pm
Where: Parade begins at NUI Galway, University Road, Galway
The Macnas group brings Out Of The Wild Sky to the streets of Galway. Based on a theme of transformation, the story will be told through theatrical costumes, dances and music. Involved in this year's parade are director Noeline Kavanagh, costume designer Saileog O'Halloran, and the Macnas Youth Drummers led by Eimhin Craddock. 
More information about Macnas' Out Of The Wild Sky parade here. 
 3. Gather a coven for an outing to the Lighthouse Cinema for Season of the Witch 
When: Screenings until Sunday October 29
Where: The Lighthouse Cinema, Market Square, Smithfield, Dublin 7
Every October, The Lighthouse Cinema schedules a series of the finest movies inspired by horror. This year, Dublin's popular independent cinema celebrates witches of the silver screen. Season of the Witch features cult classics such as The Wizard of Oz, the film adaptation of Roald Dahl's The Witches and The Blair Witch Project. 
Timetables and tickets for Season of the Witch available, here. 
4. Take a tour of Ireland's most haunted building in Co Wicklow, if you dare.  
When: Daily and nightly tours available.
Where: Wicklow Gaol, 1 Kilmantin Hill, Corporation Lands, Wicklow 
Construction of Wicklow Gaol commenced more than three hundred years ago. During its time operating as a prison, it saw many vital figures incarcerated within the building. From rebels involved in the 1798 Rebellion to Anti-Treaty members from the War of Independence in the twentieth century, Wicklow Gaol is a potent site from Irish history. Regarded as one of the country's most haunted buildings, why not explore the cells of the gaol and learn about the various characters who spent time behind bars in Wicklow. 
Purchase tickets for a tour of  Wicklow Gaol here.