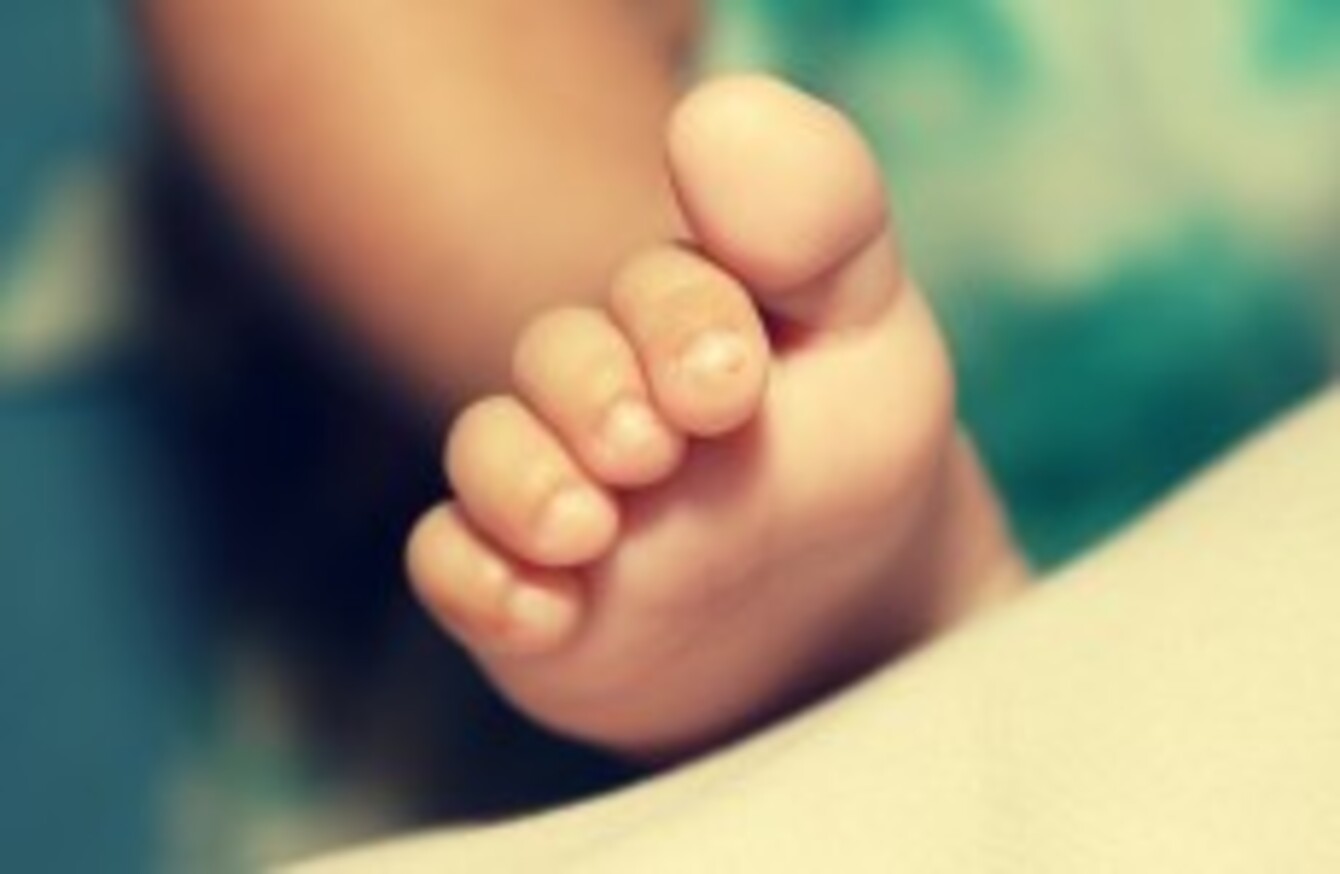 All babies will soon be routinely tested for cystic fibrosis.
All babies will soon be routinely tested for cystic fibrosis.
BABIES BORN IN Ireland will soon receive a routine test for cystic fibrosis (CF), along with the automatic heel prick test used to determine other disorders in infants.
Despite Ireland having one of the highest incidences of CF in the world it has been one of the slowest countries to introduce a screening programme. Research has indicated that early screening and diagnosis for CF leads less damage being done to a child's respiratory system – ultimately contributing to a longer, healthier life.
The screening programme, due to be rolled out this summer, was first recommended in 2005, the Irish Independent reports.
The HSE outlines the target to integrate a  newborn screening for cystic fibrosis commenced into the National Newborn Bloodspot Screening Programme in its National Service Plan 2011.
Approximately one in 19 people in Ireland are carriers of the CF gene and where two carries parent a child together, there is a one in four chance of a child being born with the disorder, according to the Cystic Fibrosis Association of Ireland. It the nation's most common life-threatening inherited disease: the condition mainly affects the lungs and digestive system, and sufferers experience constant chest infections and malnutrition.
The disorder also makes a sufferers extremely susceptible to infection. Last year, after much delay, a contract for the construction of a patient facility for CF sufferers was signed by St Vincent's University Hospital in Dublin.