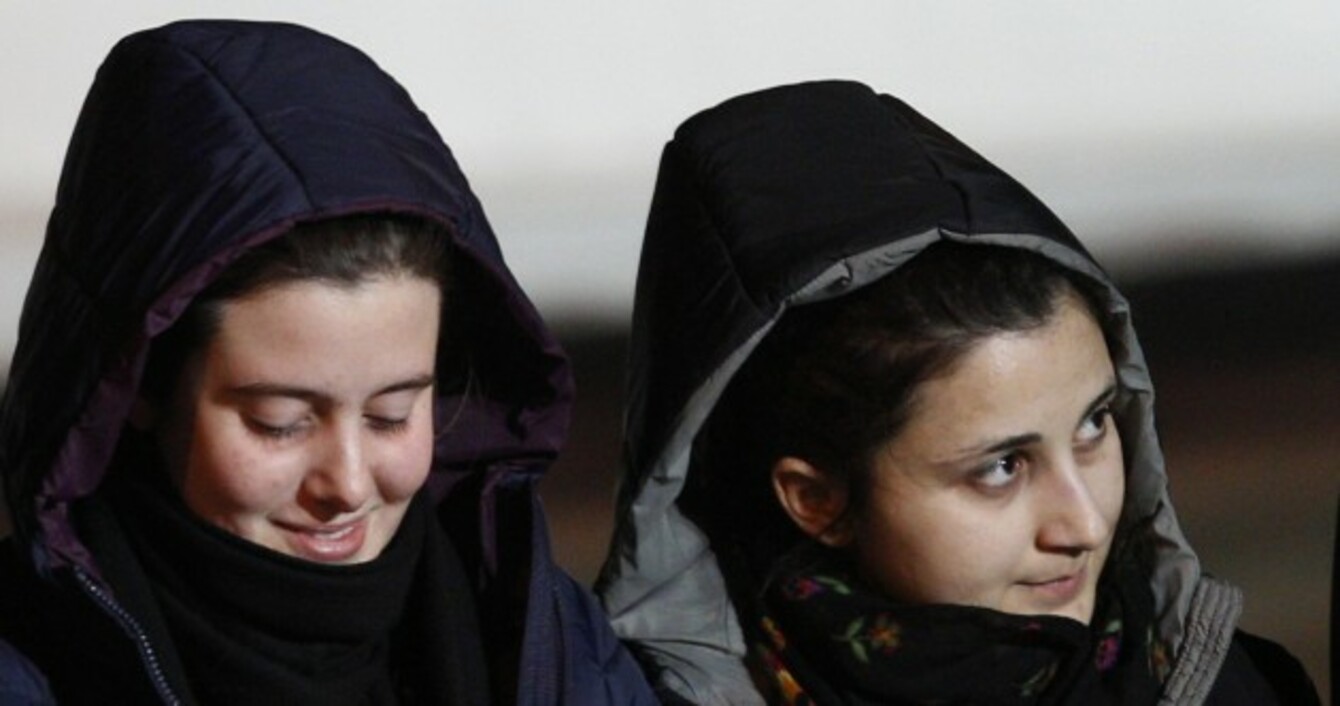 Ramelli and Marzullo arriving at Ciampino's military airport, near Rome.
Image: Riccardo De Luca
Ramelli and Marzullo arriving at Ciampino's military airport, near Rome.
Image: Riccardo De Luca
ITALY'S FOREIGN MINISTER has denied that the country paid $12 million (€10.4 million) in ransom to free two young aid workers held for five months in Syria.
Foreign Minister Paolo Gentiloni told the lower house of parliament media reports of a ransom "were void of any basis in reality" and expressed surprise "that these sources were given credit without any verification."
The Dubai-based broadcaster Al Aan reported that Italy paid the money to free 21-year-old Greta Ramelli and 20-year-old Vanessa Marzullo, sparking debate in Italy about financing terrorism through ransoms.
Northern League leader Matteo Salvini said, if true, such a payment would be "grotesque".
Gentiloni told his fellow politicians the government is "against paying ransom", adding that Italy follows "the rules and behaviours" shared by the international community.
His explanation drew scepticism from opposition lawmakers, who said he did not go far enough in clarifying whether there had been any exchange of money.
"Did you pay or not?" asked Maria Edera Spadoni of the 5-Star Movement.
Italian media have speculated that a brief video released on New Year's Eve contained an encoded ransom message for the Italian government. Dressed in black garb typical of devout Syrian women, the young aid workers asked their government to help bring them home, with Ramelli saying they could be killed.
The women were kidnapped on 31 July last, on their third visit to Syria as part of a project called Horryaty, which, according to its Facebook page, was aimed at distributing aid in Syria. It remains unclear who was responsible for their capture.
Another Italian, the Reverend Paolo Dall'Oglio, a Jesuit priest, has been missing in Syria since July 2013. Gentiloni said authorities were working to secure his release and that of 39-year-old Italian aid worker Giovanni Lo Porto, missing in Pakistan since January 2012.