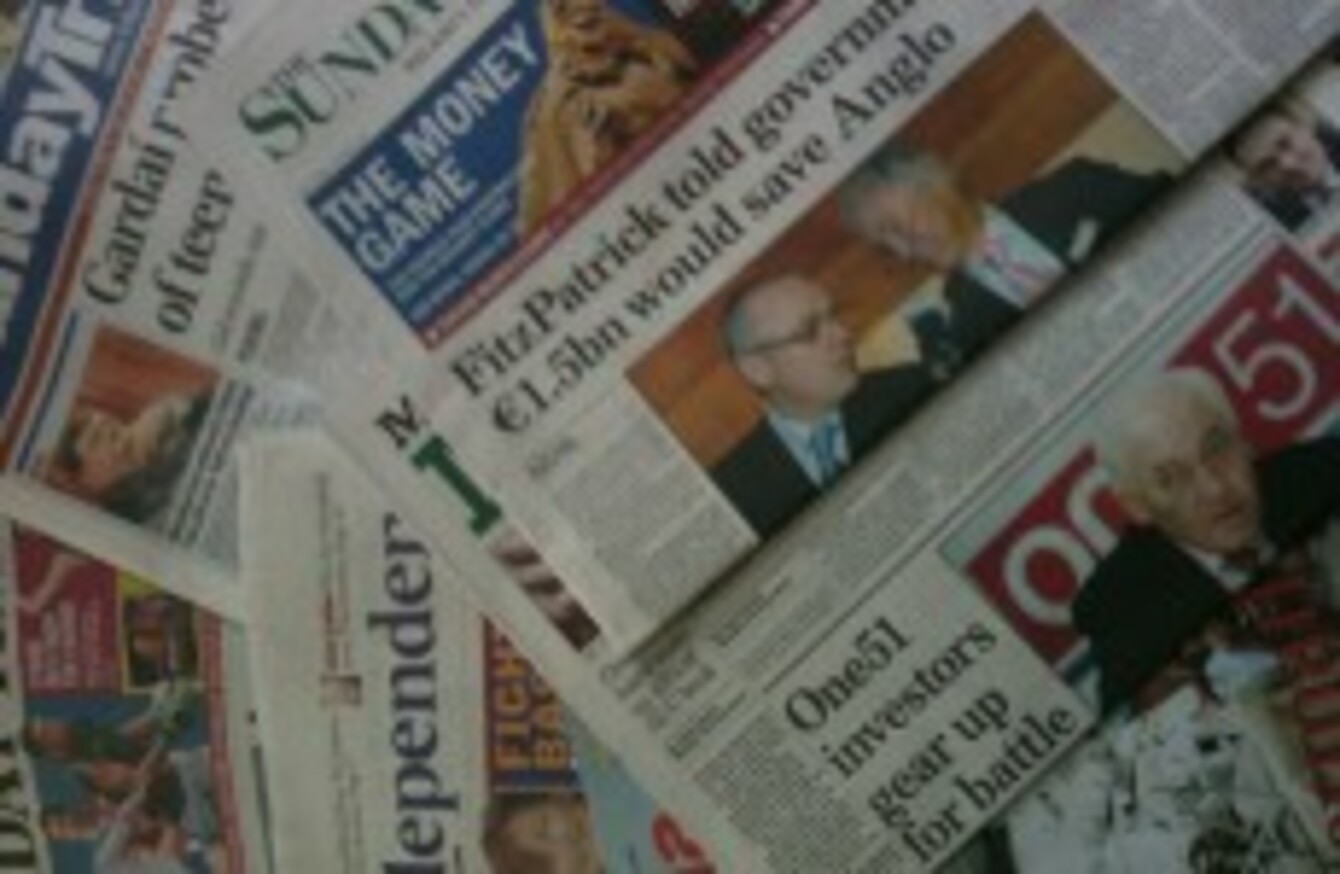 IVOR CALLELY was holding fundraising events in the Houses of the Oireachtas at the taxpayer's expense for over ten years, according to today's Irish Mail on Sunday.
The paper says that the senator – who, lest it be forgotten, is still serving a 20-day suspension from the Seanad – held post-Budget lunches in the restaurant at Leinster House, charging as much as €1,000 per couple for attendance, in a manner described as "inappropriate" by Oireachtas bosses.
Callely will be joined in the Oireachtas by the new TDs in a staggered plan, according to today's Sunday Times, meanwhile. It reports that Fianna Fáil is to hold the Donegal South-West by-election in March, deliberately to frustrate the court challenge of Sinn Féin's Pearse Doherty, but hold off on the other two elections in Waterford and Dublin South until afterward.
It also says that Brian Lenihan is set to ask the EU for permission for Anglo Irish Bank to be wound down over a 15-year period when he meets with his counterparts in Brussels tomorrow for a two-day meeting.
Inside it quotes a number of female TDs who complain that too much attention is paid to their appearances.
The Sunday Independent, meanwhile, leads with a public poll claiming that 75% of Irish people believe the cost of bailing out Anglo Irish Bank will leave the country bankrupt, while for the sake of juxtaposition, the article alongside features Pat Kenny complaining that, compared to professional footballers, RTÉ broadcasters are paid "trivial" salaries.
Inside, in a story it shares with the front page of the Sunday Business Post, it reveals that the government are considering introducing a total ban on alcoholic advertising of sports events, in a manner that would have a major impact on the GAA, FAI, IRFU and horse racing.
It also mentions that the author of the Ross O'Carroll-Kelly books, Paul Howard, is writing a new play in which Ross deals with the collapse of his social world as his regular hangouts close to save themselves from the economy, while his tenth Ross novel – 'The Oh My God Delusion' – is out in three weeks.
The Sunday Business Post itself, elsewhere, leads with a crackdown by the Revenue Commissioners on the sale of overseas property by investors trying to bolster their cash reserves.
It also quotes a government source who indicates that this year's Budget will try to plug the budgetary gap by raising €750m in new taxes in December's package, while inside it says that Dublin City Council would be liable for a €200m payout to Covanta if it withdrew from the Poolbeg incinerator agreement.
Inside it also features an interview with Geraldine Murphy, an Irish jeweller whose pieces have been distributed as corporate gifts at the IRB Women's World Cup, which comes to an end in Twickenham today.
The Sunday Tribune, meanwhile, puts junior minister Ciarán Cuffe on the front page. It says that Cuffe was forced to remove a blog post on his pre-Budget musings by the party chairman, Dan Boyle, because they conflicted with party policy.
The posting included the suggestion of imposing a property tax which would be charged based on the size of a house, with the annual charge possibly rising to as much as €600.
It also says that Jonathan Byrne, the man being charged with the murder of Michaela Davis, was attacked by another detainee at Cloverhill District Court on Friday as he waited to be called into the courtroom.
Inside it says that an Oireachtas report has condeded that politicians have failed society "catastrophically" with public trust in political institutions falling to a new all-time low. It also reveals a Labour Party plan to propose the sponsorship of Dublin landmarks by corporate brands in order to earn more public funds.
Of course, all the papers mention the All-Ireland hurling final too. Did you know that was on?