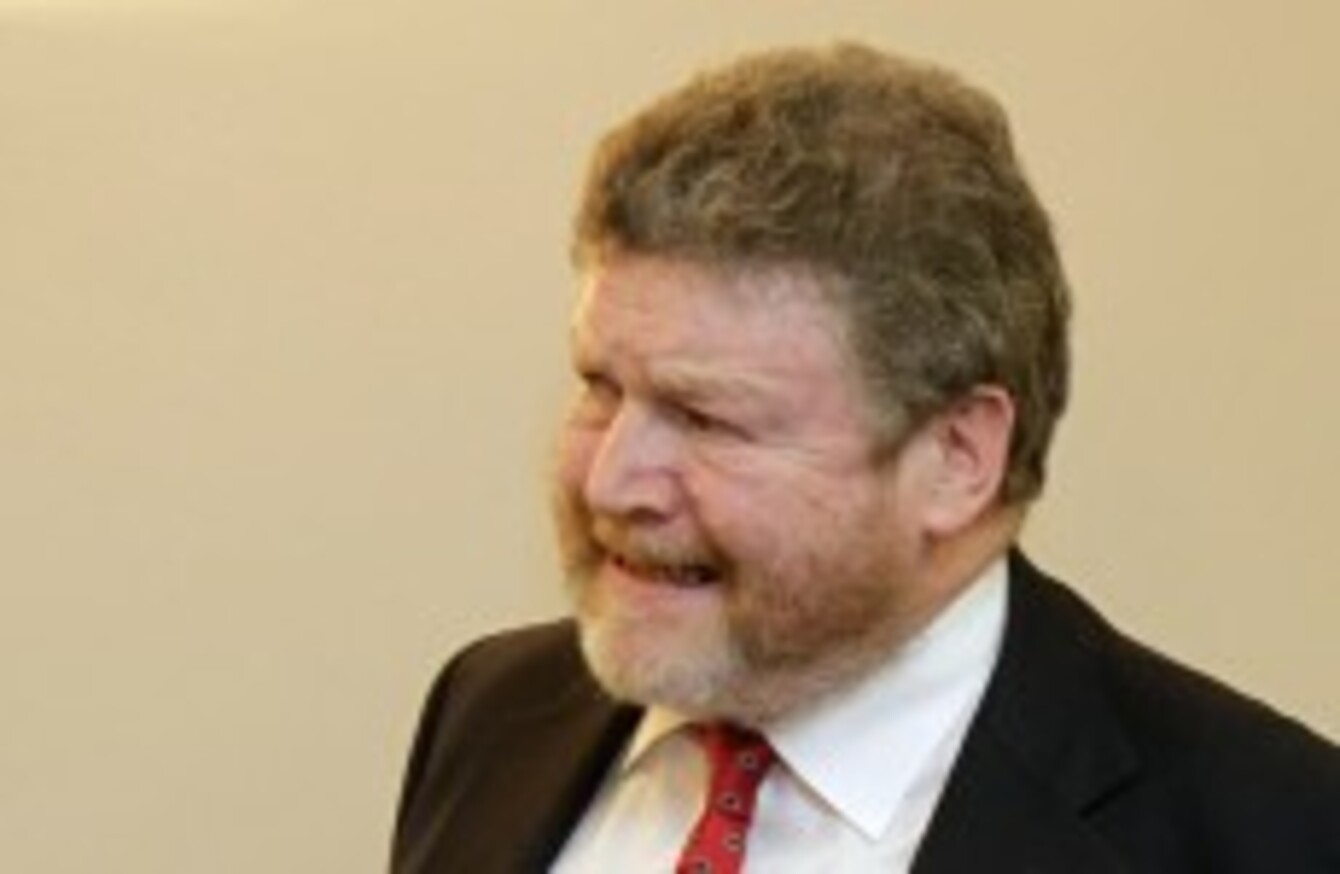 Image: Niall Carson/PA Archive/Press Association Images
Image: Niall Carson/PA Archive/Press Association Images
FOLLOWING A HSE announcement yesterday about imminent cost-saving measures which could see elderly patients lose Home Help hours and force hospitals to reduce staff levels, the Minister for Health has been criticised for his failure to address the developments.
Opposition parties have accused James Reilly of going into hiding, while RTÉ this morning made it clear that it had wanted him to appear on Morning Ireland to discuss the impact the €130 million worth of cuts will have on frontline services. The broadcaster was told he was not available for the show. A senior HSE official, Laverne McGuinness, moved to defend the cost-saving measures in his place.
As questions about where the Minister is continued to surface online, Reilly's constituency office issued a statement to welcome his colleague's National Broadband Plan.
Attributing quotes to the Cabinet member, the press release commends Communications Minister Pat Rabbitte for his "hard work and dedication" in getting the plan to fruition. Written yesterday – when the HSE issued its own statement – the statement says:
I am delighted with today's announcement as Fingal will finally have access to high speed broadband, particularly in rural areas. Today's announcement means that individuals and businesses will have access to a minimum 30 megabytes per second (Mbps), with more than half the population receiving 70Mpbs – 100Mpbs by 2015.

In this day and age, having access to high speed internet is a basic requirement for people in all walks of life, be they school children, college students, professionals and small and big businesses. It will enable the people of Dublin North to compete on a much wider scale, and give them access to information, products and services right across the world, bringing economic and social benefits across Fingal.

Public funds will be invested in the Plan to ensure that sparsely populated areas are included and Minister Rabbitte has committed to engaging with commercial investors for financial support so that speeds of up to 100Mbps are made available to as many households as possible in Fingal. The Minister has also committed to providing the correct regulatory environment so as to remove any obstacles to private sector investment.

Ireland's population is more broadly dispersed than that of many other countries so reaching the target will require State investment to encourage the private sector to offer services which would not otherwise make commercial sense.
TheJournal.ie contacted the Constituency Office to inquire whether the Minister would be making a statement on the HSE cuts but no answer could be provided.
A Department of Health spokesperson said that Reilly is expected at department offices this morning and more details would be available later today.
The HSE has said that all decisions on service and staff reductions were made "in collaboration" with the Department of Health. It has argued that the cost-saving measures are required in order to meet targets set by the Government and the Troika. Currently, the health budget is running a deficit of €259 million.
More announcements about further hospital bed and operating theatre closures are expected next week.