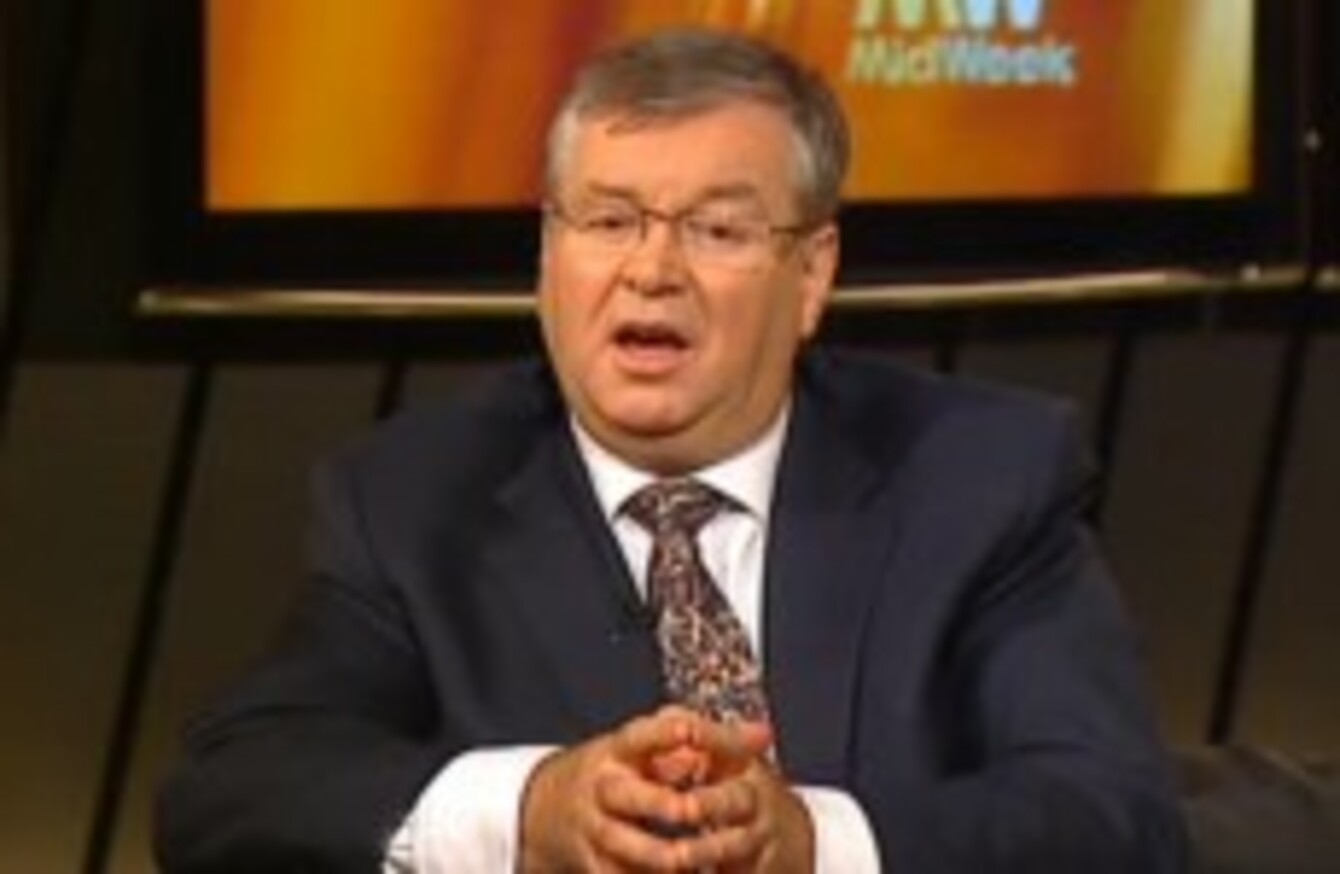 Image: TV3
Image: TV3
JOE DUFFY HAS defended the high wages earned by top RTÉ presenters, saying they were agreed in "fair and square" negotiations.
The Liveline host said he had already agreed to take a further pay cut, and realised that "there has to be changes made" if RTÉ is to remain viable.
"We're all going to have to work very much harder," he told TV3′s Midweek. "These are difficult times for everyone, difficult times for RTE, and there has to be changes made."
But he defended the substantial fees earned by the broadcaster's top stars. Asked about the annual pay of more than €900,000 formerly enjoyed by Pat Kenny, Duffy said the fee had been agreed in commercial negotiations:
Pat didn't go in and defraud anyone of the money, he went in and I presume negotiated the money. He got it fair and square, whatever way he did it. And RTE will deal with it now in whatever way they want to deal with it.
He acknowledged that there was a public appetite for the fees to be cut. Earlier this week, RTÉ's director general Noel Curran said that top presenters could see their pay reduced by up to 30 per cent – even if some chose to jump ship to other stations.
Duffy said he had already agreed to that level of pay reduction, and it had come into effect on October 1.