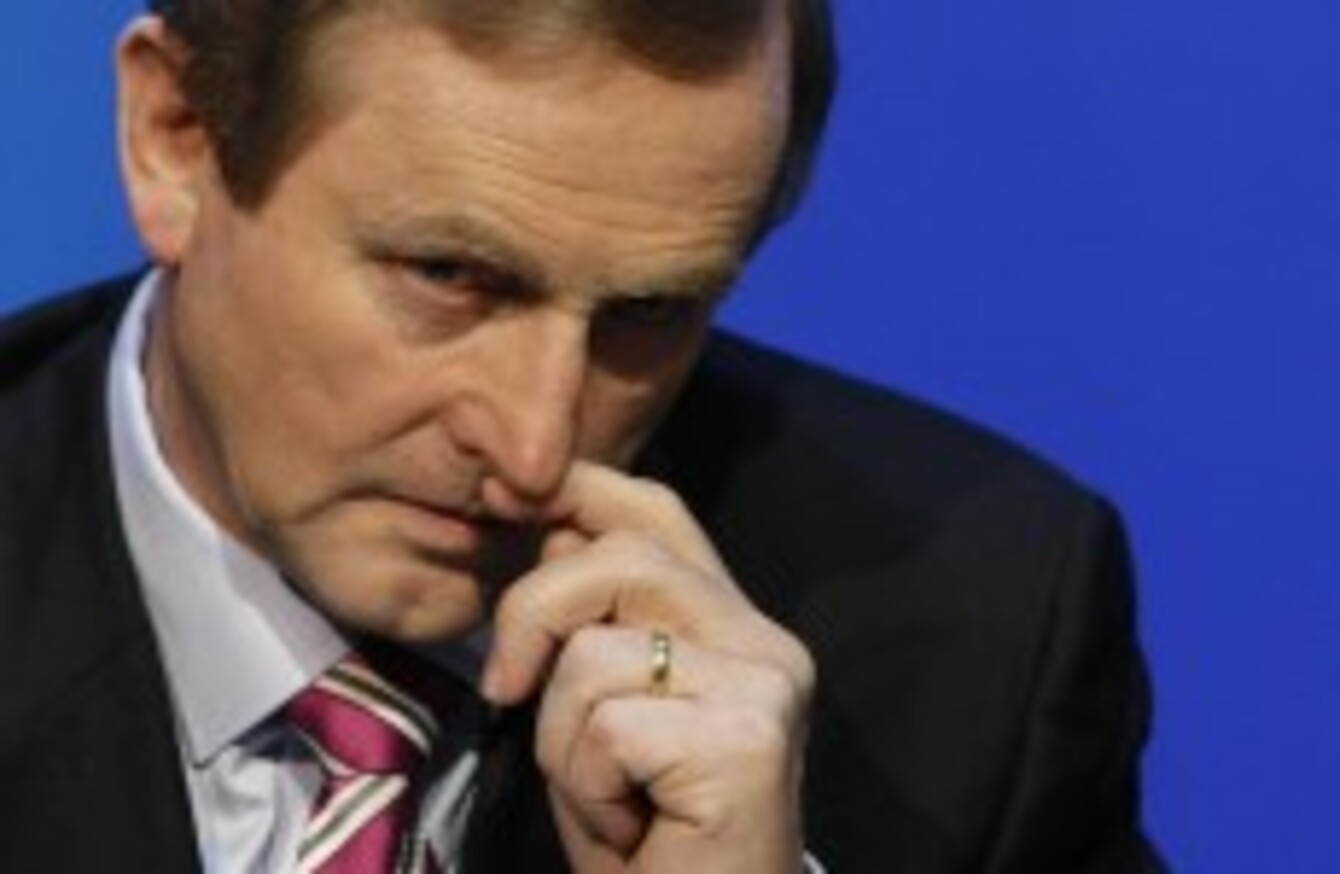 Image: Julien Behal/PA Wire
Image: Julien Behal/PA Wire
ENDA KENNY has dismissed suggestions that he came across as "very cocky" when meeting fellow heads of government at a European Council meeting earlier this month.
A report, given to Channel 4 economics correspondent Faisal Islam, characterised Kenny as "cocky" – apparently single-handedly demanding a revised bailout deal in a display which upset both French president Nicolas Sarkozy and German chancellor Angela Merkel.
Kenny's behaviour, the source told Islam, had been a "stark comparison to humble [George] Papandreou", the Greek prime minister, who was able to secure a significantly improved set of conditions for Greece's own bailout at the same summit.
This evening, however, Kenny rejected that assertion when it was put to him at a press conference following the publication of the latest stress test results.
"I disagree fundamentally with Channel 4, I don't what they're talking about … maybe they were at a different meeting than I was at," Kenny offered.
"I don't think that they [Channel 4] were inside at the meeting itself, and if their report is based on milling around outside, well then, that's their opinion."
Moreover, Kenny asserted that the new government was doing everything in its power to forge new bonds with its European neighbours:
We will make a diplomatic onslaught on Europe in terms of renewing and rebuilding connections that this country once had that were so strong for quite some time.
The approach the new government had taken was "refreshing", the Taoiseach insisted.