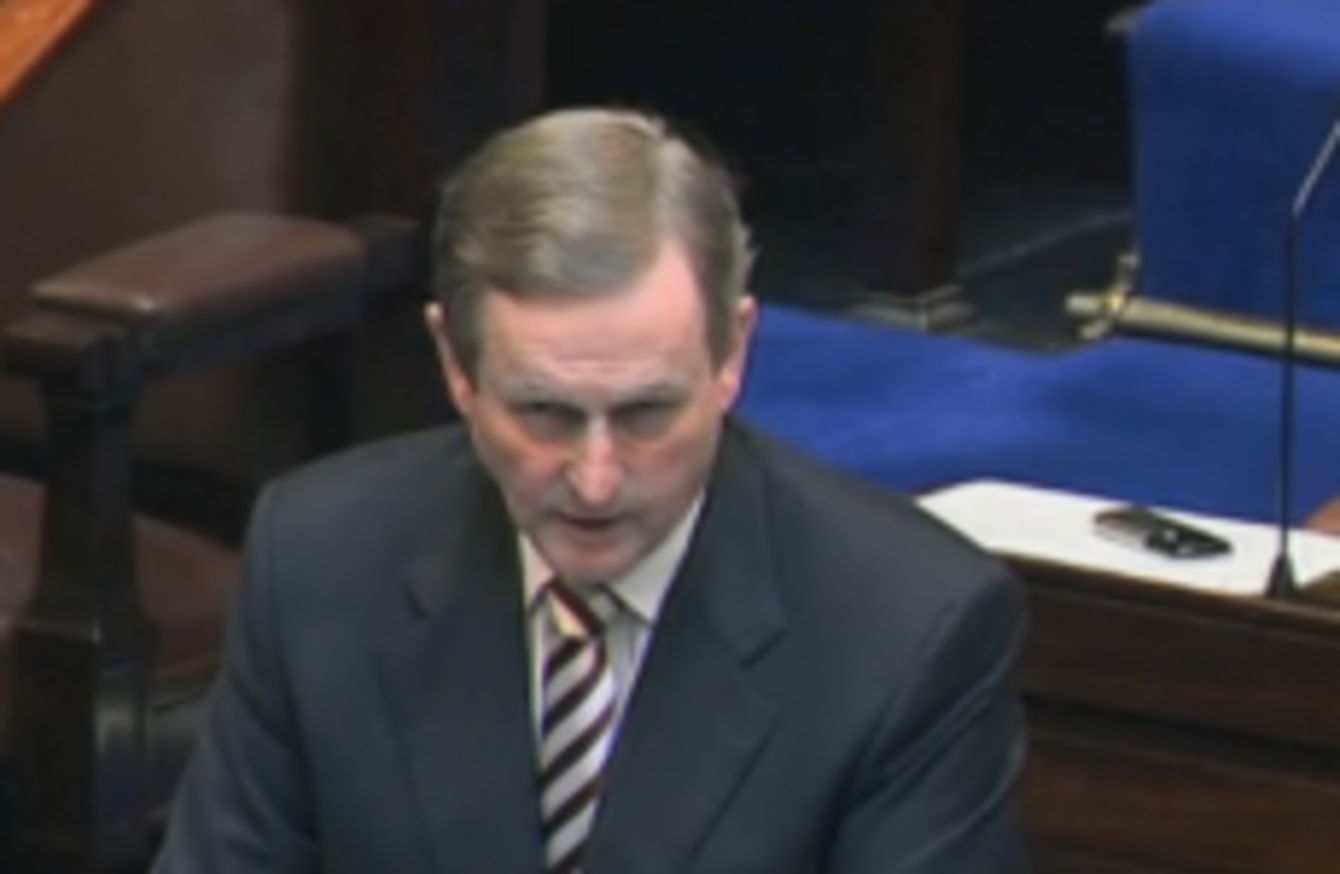 ENDA KENNY HAS repeated his assertion that Ireland's ongoing discussions on seeking a reduced rate of interest on its EU and IMF bailout will not result in having to accept an increased rate of corporation tax.
Taking questions in the Dáil this afternoon, the Taoiseach insisted that Ireland's corporation tax rate of 12.5 per cent was "not up for discussion" at a European level.
Updating the House on the developments at the EU summits he and his government had attended since taking office, Kenny clarified that while Greece had been offered an improved interest rate on its own bailout, it had had to agree to a massive sell-0ff of state assets in return.
While Kenny had "stressed the importance of getting Ireland back onto a path of sustainability", and it would welcome a lowering of its own interest rate, it had not been possible to reach agreement on that.
"This will be a difficulty, but I cam convinced we will find a way forward," Kenny said. "I know I have the overwhelming support of the house on this."
Sinn Féin leader Gerry Adams questioned Kenny's statement, however, that he was 'committed' to the EU-IMF funding deal, citing a quote from Jean-Claude Juncker where the ECB head had insisted Ireland was able to cope with the burden of taking on its banks' own debts.
"'Ireland can do it… Ireland will do it'," Adams recited, adding: "That sounds like Frankfurt's way."
Fianna Fail's Michael Martin, meanwhile, asked if Ireland should prioritise the ongoing viability of the European Union as a single entity above its own.
Richard Boyd Barrett said the government's current attitude towards the bailout interest rate displayed a "sharp difference" to Fine Gael's pre-election platform of seeking a unilateral amendment to the bailout rate.
"Is this not a massive backing away, in terms of what you said before the election?," Boyd Barrett asked.
Joe Higgins said Kenny had contradicted the statement of his own finance minister, Michael Noonan, in saying that the concept of 'burden sharing' with the bondholders of Ireland's banks had been taken off the table.
Wexford independent Mick Wallace asked Kenny to consider raising objections to France's military role in the strikes on Libya with the French president, Nicolas Sarkozy.
Responding to other questions, Kenny said the series of constitutional amendments proposed under the government's Programme for Government would be brought forward as soon as each appropriate minister could move them, as would the nomination of a constitutional convention to draft a new constitution.
Adams asked for citizens from Northern Ireland to be included in that process, and urged Kenny to consider also holding a referendum on public acceptance of the EU-IMF deal in order to strengthen his hand when seeing a renegotiated bailout deal.