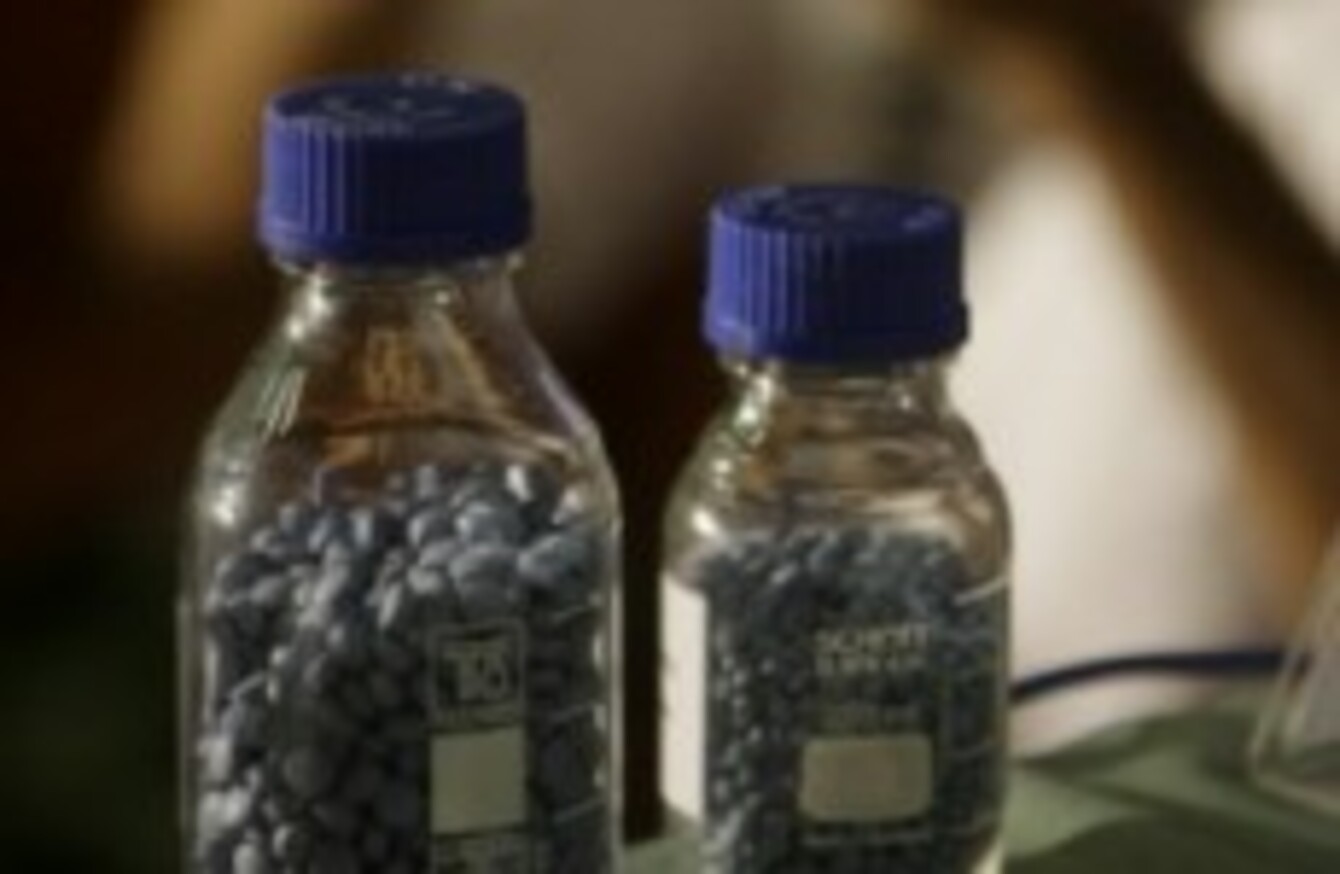 Image: Ricardo Moraes/AP/Press Association Images
Image: Ricardo Moraes/AP/Press Association Images
Updated 6pm
AN ADMINISTRATIVE MISTAKE meant that a new warning issued last year about a controversial malaria drug has not yet been published on a state agency's website.
The product information for Lariam, which is prescribed as an anti-malarial to members of the Defence Forces, was revised in November 2014 to include kidney problems as a risk associated with the drug.
In an updated information package, Roche, the company that makes Lariam, warned that possible side effects of the drug include "kidney malfunction, failure or infection, causing impairment or cessation of urine formation, infection of the urinary ways, blood in urine."
But the Health Products Regulatory Authority, which monitors medicines and health products available in Ireland, did not include the new warning in its online information section about the drug.
A spokesperson for the HPRA told TheJournal.ie that the updated package leaflet was not published on its website "due to an administrative error".
Lariam remains the medication of choice for overseas personnel serving in malarious regions.
It has been criticised by 31 serving and former soldiers who are now seeking state compensation for alleged personal injuries caused by use of the drug, the Irish Examiner reported earlier this week.
One in 10 people who take the drug are at risk of depression or anxiety, according to Roche.
An RTÉ investigation two years ago found a higher risk of suicide among members of the army who had taken Larium during their overseas deployments overseas.
The HPRA said yesterday that its website would be updated within 48 hours to include a warning of the kidney malfunction risk associated with Lariam.
It added, however, that its package leaflet advises patients to make sure their doctors are aware of any kidney problems they might have.
A summary of product characteristics also available on its website recommends that healthcare professionals exercise caution when using mefloquine in patients with kidney malfunction.
The US army, which oversaw for the development of Lariam in the 1970s, stopped prescribing the drug five years ago as a result of health concerns.
In a statement, the Department of Defence, which issues the drug to overseas soldiers, said personnel are screened for fitness and medical suitability for service overseas, including a medical risk assessment for Lariam.
Anti-malarial medications must remain in the formulary of medications prescribed by the Medical Corps for Defence Forces personnel on the appropriate overseas missions, to ensure that our military personnel can have effective protection from the very serious risks posed by this highly dangerous disease.
The Defence Forces Directorate Medical Branch reviews medical policy on an ongoing basis, it added.