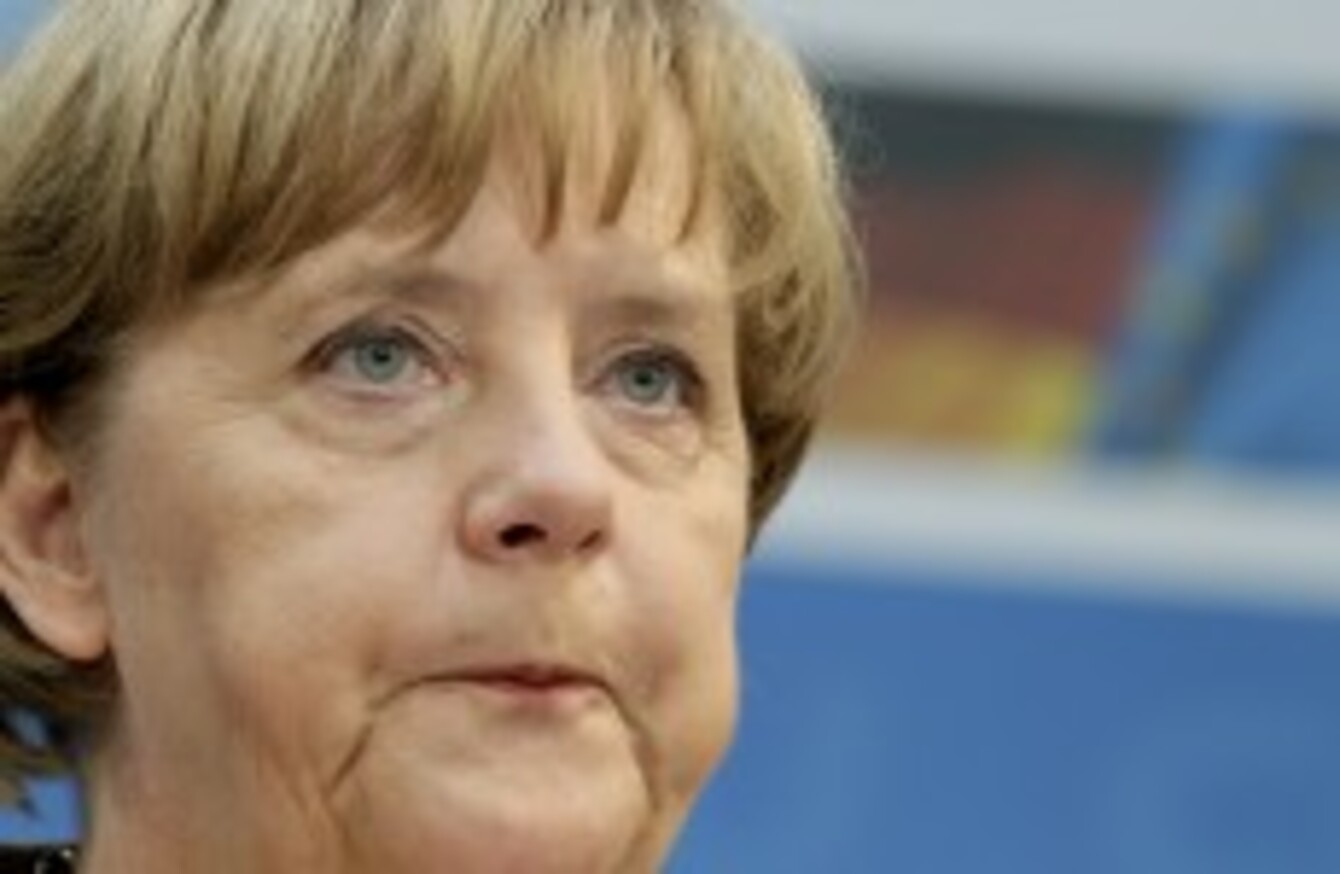 Image: Michael Sohn/AP
Image: Michael Sohn/AP
GERMANY'S CHANCELLOR Angela Merkel has been handed a major political boost today, as the German parliament voted overwhelmingly to back German participation in an expanded European bailout fund.
The Bundestag voted by 523 votes to 85, with three abstentions, to increase Germany's bailout contributions from €123bn to €211bn.
While the passage of the bill was not really in doubt, with the main opposition Social Democrats being in favour of the bill, a bigger question was whether a majority of Merkel's own CDU-FPD coalition would vote in favour.
As it happened, 315 of the 330 MPs from her coalition voted in favour – four more than she had needed to secure the so-called 'Chancellor's majority'.
Without the support of 311 MPs, she would have been officially reliant on the opposition – a sign which could have left her with an unstable majority, and may have triggered an early election.
Senior figures from her own party and from her coalition partners, the Free Democrat Party, had expressed unease about adding more money to the bailout funds, happier to instead allow weaker European economies to default.
The head of the FDP, economy minister Philipp Roesier, had himself said a Greek default should not be ruled out, particularly if it can be conducted in an "orderly" manner.
Opinion polls have showed that three-quarters of the German public are opposed to the expansion of Germany's bailout liabilities.