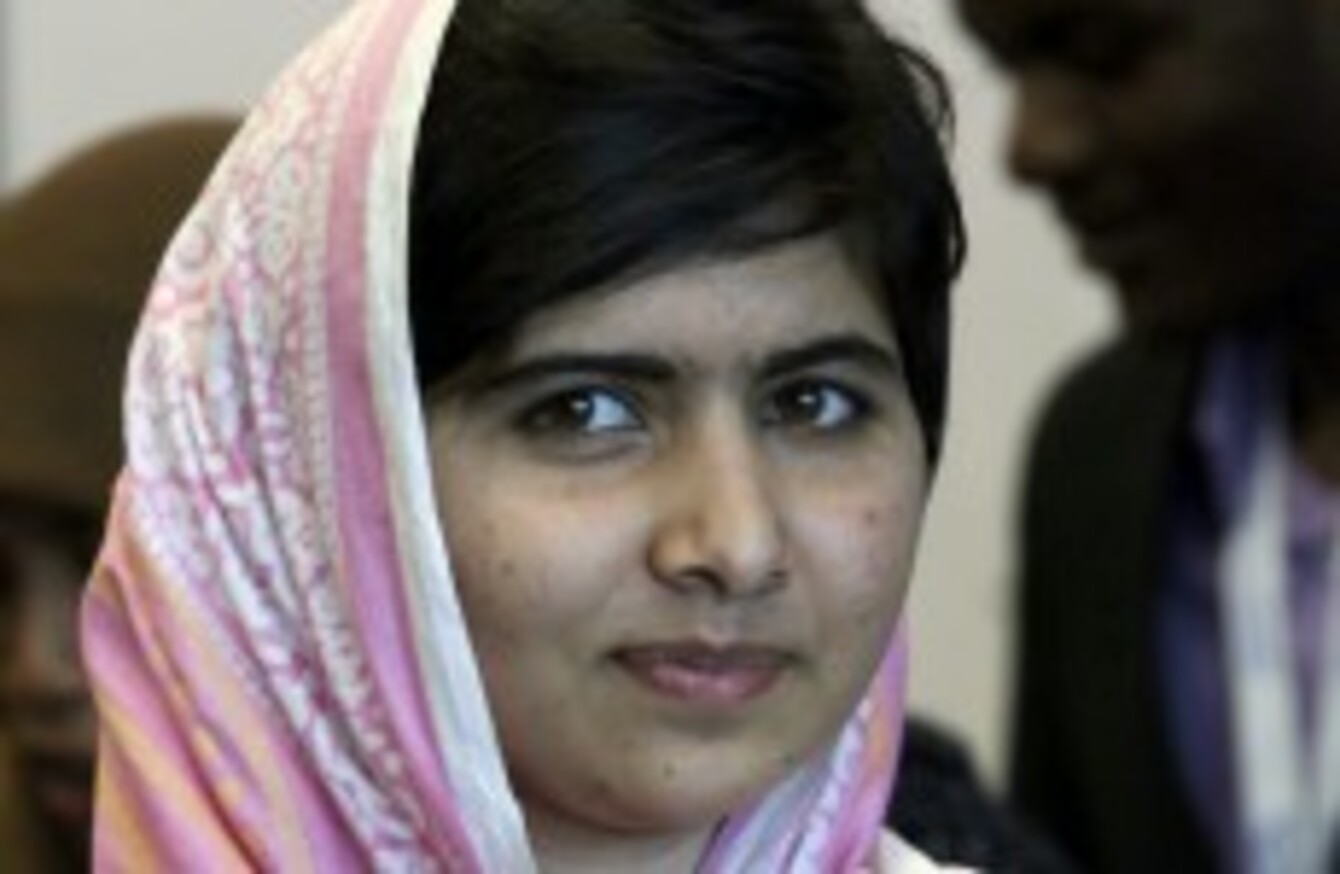 Image: Mary Altaffer/AP/Press Association Images
Image: Mary Altaffer/AP/Press Association Images
PAKISTANI SCHOOLGIRL AND activist Malala Yousafzai will visit Ireland today to accept this year's Tipperary International Peace Award.
The 16-year-old, who has made a full recovery after being shot in the head by the Taliban, is being honoured for her campaigning work to ensure girls have access to education across the developing world.
She will be accompanied by her father Ziauddin for today's ceremony, during which she will receive a specially-commissioned Crystal Dove of Peace.
According to organisers, the award recognises her courage, determination and perseverance, as well as the impact that she has had on the international community.
"Malala's courage has proved to be an inspiration around the globe. The right to education is denied to 61 million children of primary school age around the world and the hopes of these children are represented by the qualities that she displays and by the voice that is Malala Yousafzai," they said in a statement.
Aged just 11 years old, Malala began writing for the BBC under a pseudonym to highlight how difficult it was for girls to receive an education under the Taliban. When her identity was uncovered on 9 October 2012, a Taliban militia boarded her school bus, asked which one was Malala and shot her at point blank range in the head.
She miraculously survived the attempt and was subsequently airlifted to a hospital in Britain for treatment, where she has made a remarkable recovery.
Tipperary Peace Convention's Martin Quinn noted that one of Malala's idols, the former Prime Minister of Pakistan, the late Benazir Bhutto also received the award.
The event will take place tonight from 9pm at the Ballykisteen Hotel and Golf Resort.