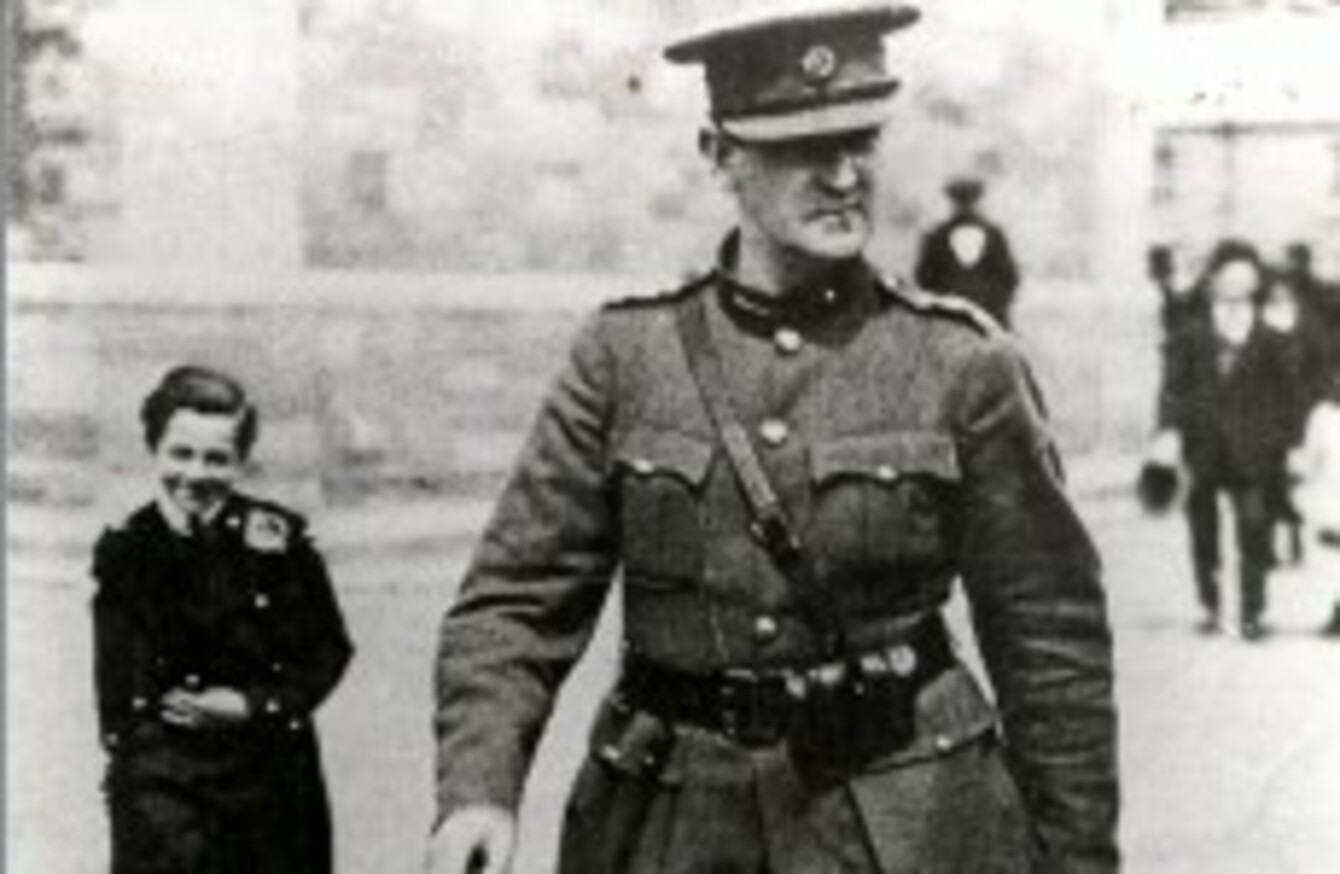 General Michael Collins at Portabello barracks, Dublin in August 1922
Image: Tophams/Topham Picturepoint/Press Association Images
General Michael Collins at Portabello barracks, Dublin in August 1922
Image: Tophams/Topham Picturepoint/Press Association Images
A FULL LIST of military personnel in the 1922 Free State Army has gone on-line for the first time.
The contents list the names of all those serving in the National Army during the Civil War and was compiled just weeks after the head of the Army Michael Collins was killed in an ambush in Cork.
With members of the army spread throughout 296 locations in the 26 counties, the Irish Government faced grave administrative challenges in managing the new force in 1922.
Ireland's first and only military census was therefore carried out in order to smooth the transition of British army barracks to Irish command, as the number of soldiers mushroomed and discontent spread through the ranks over the failure to pay staff.
For example, as troops were deployed throughout the country, Col Comdt M. O'Riain, Chief Pay Officer records an incident in which 100 men of 1 Western Division were transferred to Dublin without the Pay Office being notified.
The first the Pay Office heard of the transfer came in the form of a threat of what would happen if they were not paid by the following Saturday.