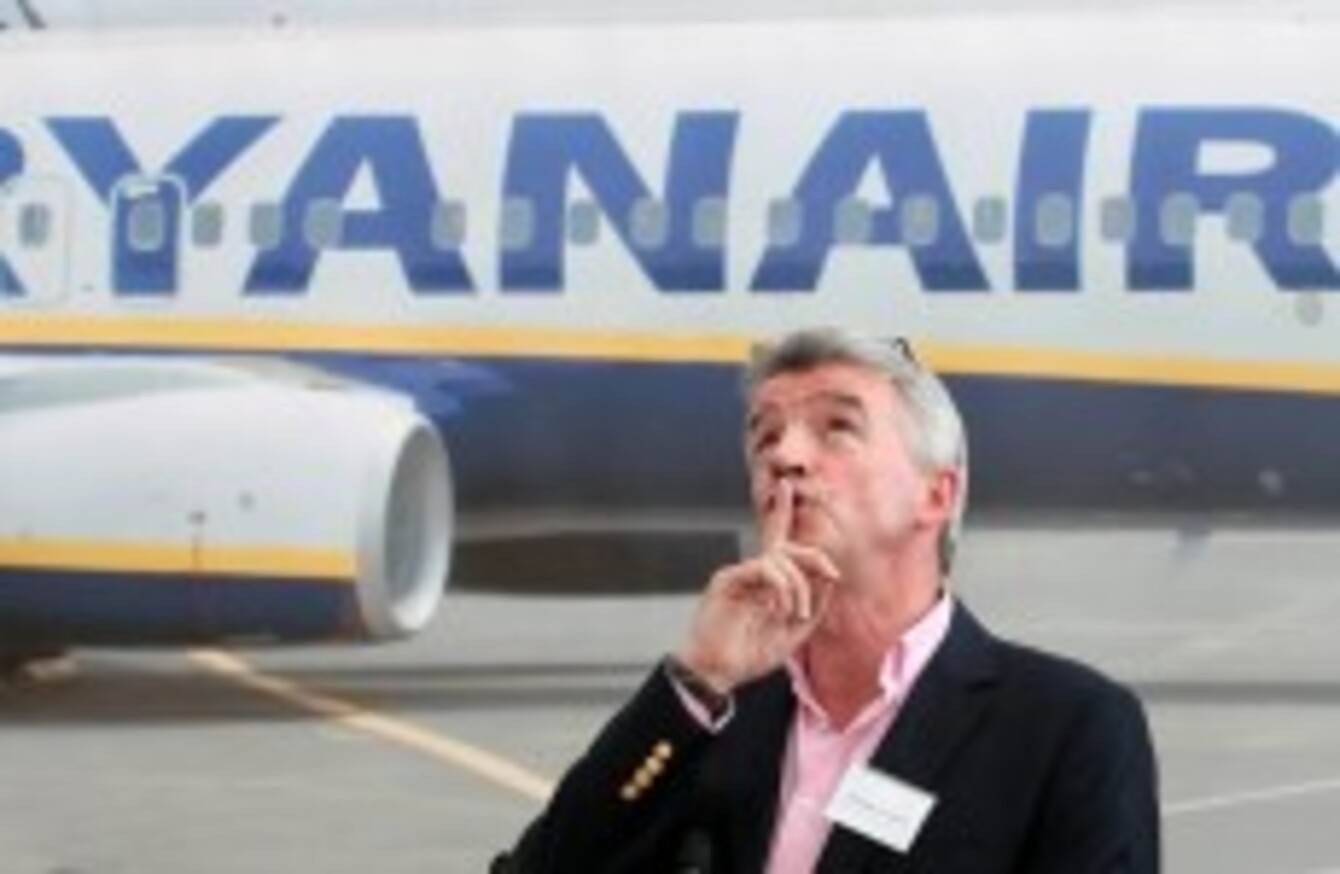 Michael O'Leary in Swords last April
Image: Niall Carson/PA Archive/PA Images
Michael O'Leary in Swords last April
Image: Niall Carson/PA Archive/PA Images
RYANAIR HAS CLAIMED to be the first airline to carry more than 10 million international passengers in a month.
This comes in the company's passenger figures for July, which saw an 11% increase in terms of the total number of passengers that flew with the company when compared with the same period a year before.
The company's load factor, a measurement that looks at how efficiently an airline fills its seats, also grew in July, up to 95%.
Speaking about the increase, the company's spokesperson, Kenny Jacobs took the opportunity to compare Ryanair's figures with those of Aer Lingus, saying:
We carried more customers in one month (10.14 million in July) than Aer Lingus carried in a whole year (9.77 million in 2014).
"These record customer numbers and highest ever load factors are due to our lower fares, our stronger forward bookings and the continuing success of our "Always Getting Better" customer experience programme, which continues to deliver stronger than expected traffic and load factors on our biggest ever summer schedule," he went on.
To put the passenger figures into context, two Ryanair's major European rivals, Air France KLM and Easyjet, flew 7.13 million and 6.56 million passengers in the month of June of this year.