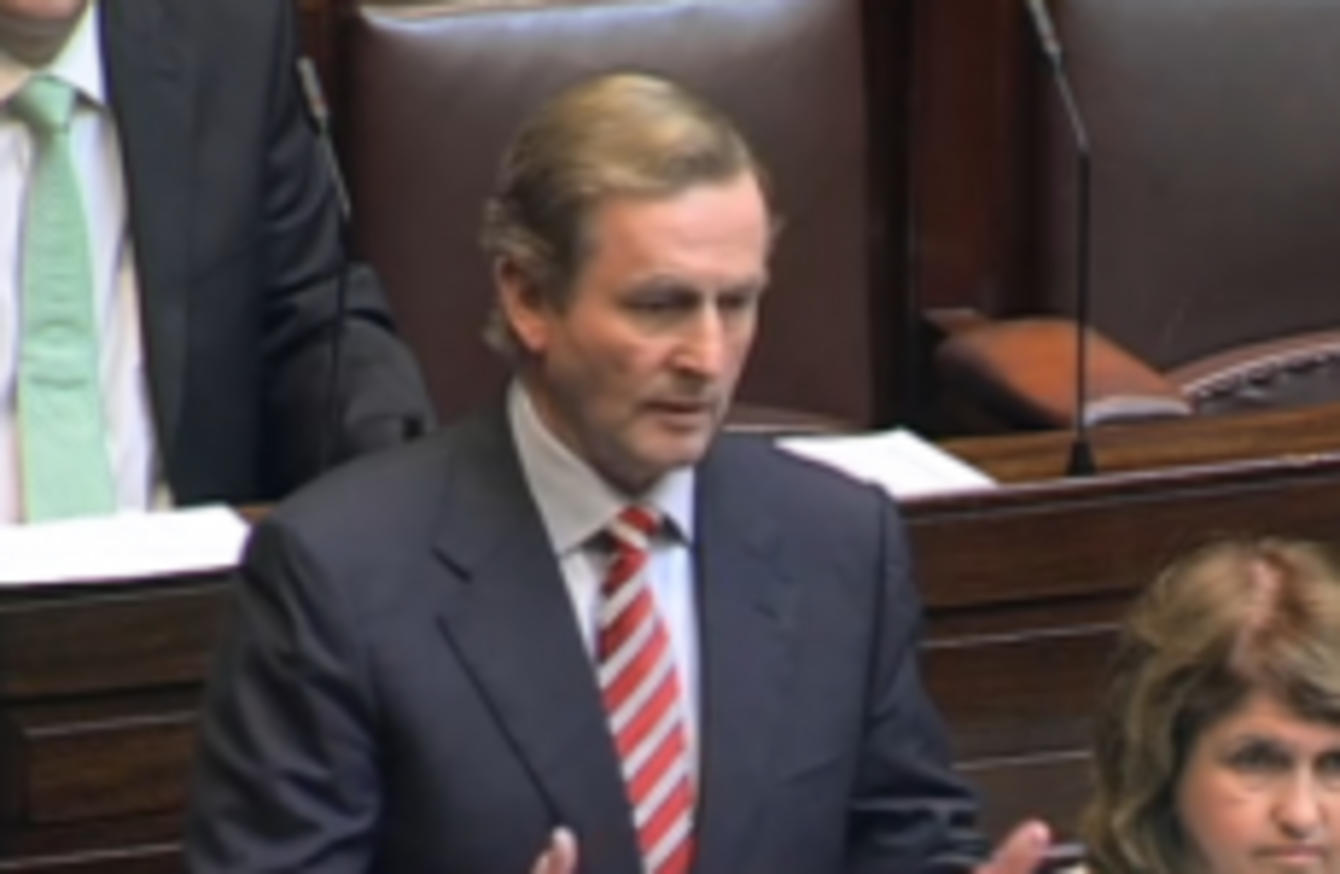 "It is a fact that students learn [Irish] for 14 years and still can't speak it fluently."
"It is a fact that students learn [Irish] for 14 years and still can't speak it fluently."
THE TAOISEACH has suggested that the standards of language tuition need a major overhaul, after facing attack from the opposition after PayPal admitted it was having trouble finding appropriately qualified Irish staff to fill its jobs here.
The Irish Independent this morning quoted PayPal vice-president Louise Phelan as saying the company was finding it tough to find Irish workers with the language skills necessary to fill the 1,000 customer support jobs the company had announced five months ago.
This afternoon Enda Kenny said Ireland needed to begin the process of teaching modern languages to its children earlier than it currently does, but added that it was "the teaching methods which are critical here".
"We've got a compulsory language here which has not delivered in fluency," Kenny said, saying it was a fact that Irish school-leavers were often unable to speak Irish fluently despite having been taught the language for up to 14 years in school.
Kenny faced attack from Fianna Fáil's Micheál Martin, who said Phelan's comments came while the government pulled funding for the Modern Languages in Primary Schools Initiative (MLPSI), which was scrapped in the last Budget.
The €2m-a-year programme operated in 550 schools – with Martin complaining that the government had made no effort to offer an improved scheme of language tuition.
Martin said the pilot scheme – which he introduced himself, while Minister for Education, in 1998 – had been "efficiently introduced into primary schools at minimal cost".
"You don't know what you're doing!" Martin charged. "There is no other scheme now in place at primary level, in terms of modern languages, that's sponsored and supported by the State."
Kenny accused Martin of seeking to restore his own pilot programme, saying many schools were taking independent measures to teach foreign languages to their students.
The MLPSI had been "of benefit", Kenny said, but it "does not meet the views of where we're headed for the future" – when modern languages would be "absolutely critical for the development of the country".
"The Minister for Education is reflecting on the best opportunities for the teaching of modern languages," the Taoiseach added.