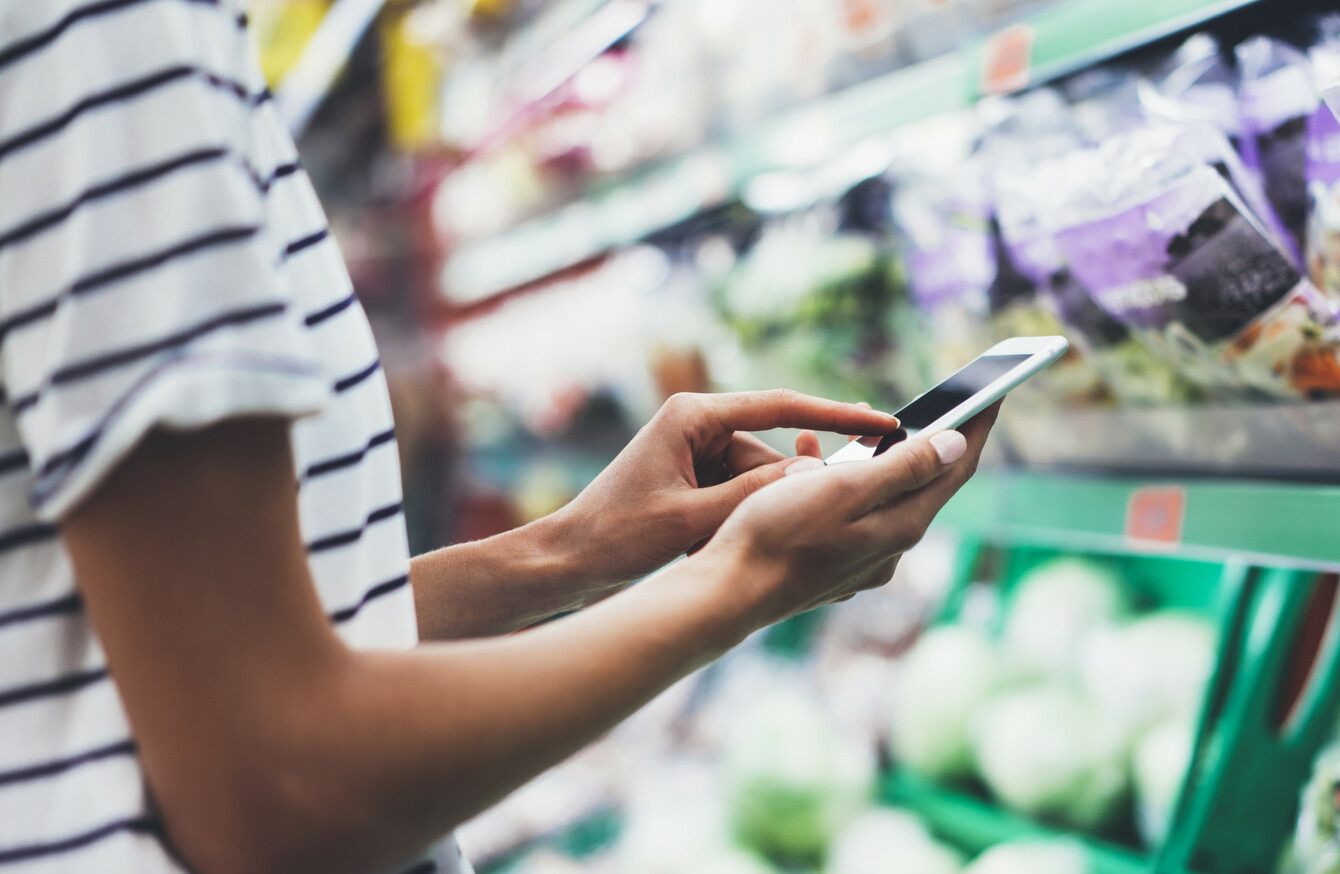 Image: Shutterstock/Maria Savenko
Image: Shutterstock/Maria Savenko
THIS WEEK SEES a brand new product coming to the market for Irish shoppers, the M&S rewards scheme Sparks.
Up to now, the scheme was not available here in the Republic of Ireland, but with its multiple benefits, it appears to have been worth the wait.
Signing up for the scheme is simple, and can be done via the new M&S app. Rather than rooting around in your wallet for a card every time you're at the checkout, once you download the app and sign up, you'll be issued a virtual card to use any time you like.
Connection with customers was front of mind when launching the scheme in Ireland, says Jeremy Pee, the brand's Chief Digital and Data Officer. "The card will allow us to build our relationship with customers through a more personalised experience." 
With a digital first approach, the M&S Ireland Sparks programme is simple and easy to use.
Through shopping at M&S and using the Sparks digital card, over time you will receive special offers just for you based on your shopping history, says Jeremy. Ultimately, the more you shop, the better and more personalised your offers will be.
These offers are available across each department at M&S, from groceries to clothing to homeware, and the offers that you get will be exclusive to Sparks customers.
As a treat, there will also be what Jeremy calls "instant rewards" available every now and again through the rewards scheme. This could be a free bag of Percy Pigs, a pastry from the bakery or a candle, for example. To date, nearly 5 million of these treats have been given away to customers in the UK through Sparks.
As well as availing of benefits for yourself, you'll also be giving something back every time you shop and use your Sparks card as M&S will give a charity donation with every purchase. The company is working with five charities; the Marie Keating Foundation, A Lust For Life, Focus Ireland, the Alzheimer Society of Ireland and Leave No Trace.
When you sign up to Sparks, you can either have your donation split between all five, or you can pick your chosen charity. And every time you scan your card, there'll be one cent donated from M&S. With £10 million donated to UK charities through the scheme, the potential difference these donations can give Irish charities is endless.
Lastly, each Sparks customer has the chance to win their shopping for free when they get to the till and use the card, or when shopping online with the rewards scheme. Every week in every store, one customer will win their entire shopping for free. This could be something as small as a bag of crisps you're picking up on your lunch break, or an expensive homeware shop. So far, 57,000 customers in the UK have won their shopping through this feature. Talk about a nice surprise.
With personalised offers, charity donations, free treats and the chance to win your shopping, the new rewards scheme has lots of features to impress savvy Irish shoppers, says Jeremy: "Customers can be confident that good things will happen every time they shop with us." 
Say hello to the new M&S rewards scheme, Sparks, and download the M&S app today. 
T&Cs: For instant basket wins, 1 customer per store per week and 1 customer on M&S.ie/M&S app per week has the chance to receive their shopping for free, up to €2,000. For every transaction you make where you scan your Sparks digital
card or are logged in at M&S.ie with your Sparks account, M&S will donate 1 cent to your chosen charity. Excludes refunds. ROI only. Ages 18+. Terms, conditions and some exclusions may apply. See marksandspencer.ie for further information.