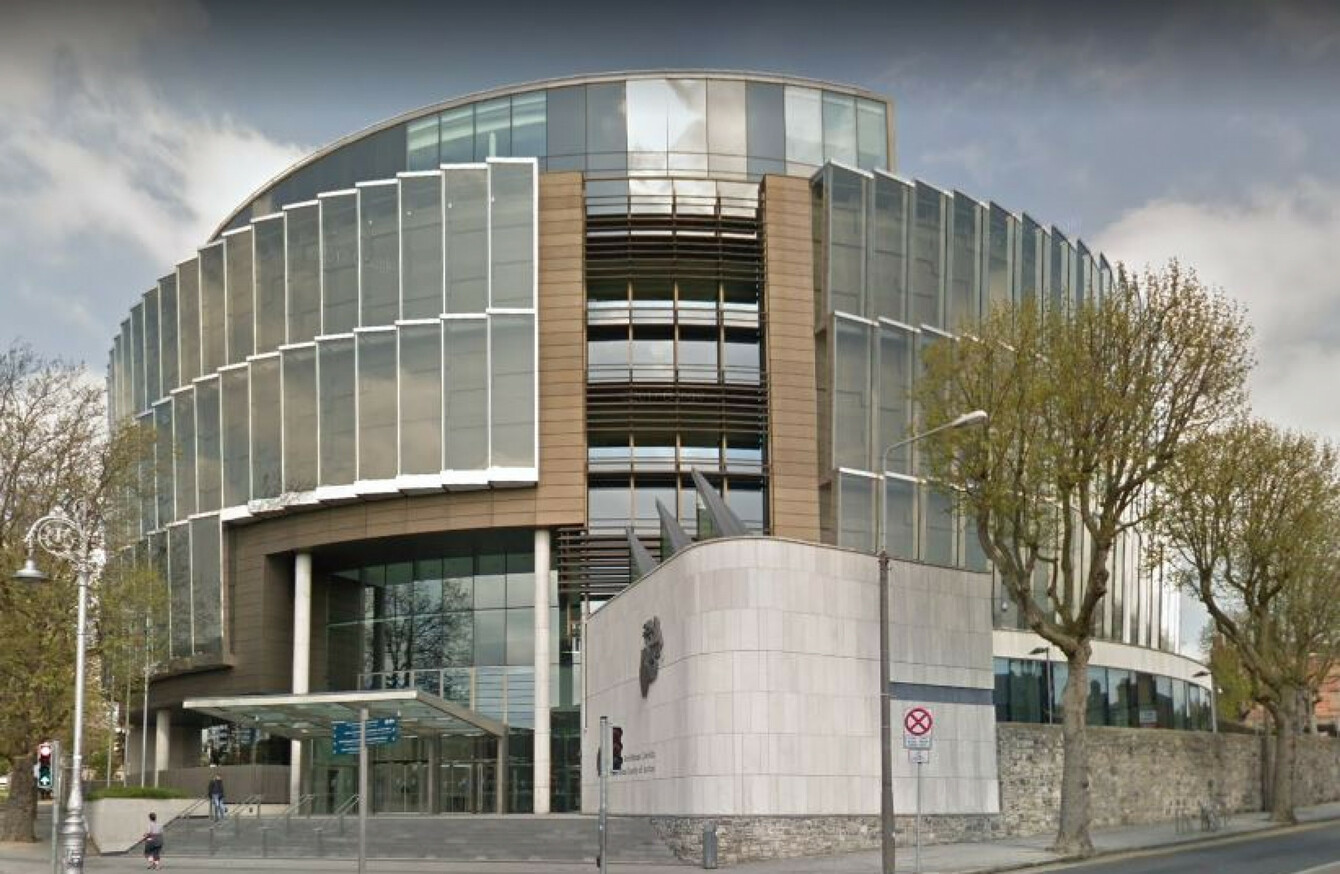 Central Criminal Court, Dublin
Image: Google Maps
Central Criminal Court, Dublin
Image: Google Maps
A MAN WHOSE lawyers claimed gardaí who were interviewing him on suspicion of murder should not have supervised his cigarette breaks around the time he purportedly confessed, has lost an appeal against his conviction.
Maurice Power, aged 34, of Dranganbeg, Kilmoyler, Cahir, had pleaded not guilty to the murder of Shane Rossiter following a house party in Church Lane, Golden, on 17 October 2012.
The Central Criminal Court heard that Power had grown up with Rossiter but that there was "bad blood" between them. Rossiter died from gunshot wounds.
Power was found guilty by a majority jury verdict of 10-1 and he was accordingly given the mandatory life sentence by Justice Deirdre Murphy on 5 June 2014.
Power lost an appeal against his conviction today after the Court of Appeal stated it had "not seen fit to uphold" any of his 17 grounds of appeal.
In a 74-page judgment delivered on behalf of the three-judge court today, Justice John Edwards said the Court of Appeal was satisfied that Power's trial was satisfactory and his conviction safe.
He was then led away to continue serving his life sentence.
Drug use
Giving background, Justice Edwards said the house party on the day in question had involved a small group of people, including Rossiter, and there was a "degree of illicit drug use".
In the early hours of the morning, Rossiter and a man named Paul McCarthy went out the front door of the house in the belief that Power would be there to deliver cannabis to them.
McCarthy told the jury that there was a car parked outside the house, that he had seen a gun and that he ran. He had run, believing he was a target, and having crossed a field into a graveyard, heard one gunshot.
The jury heard evidence Rossiter was in fact shot twice. The following day a burnt-out Audi A4 was discovered at a bog in the Nore Valley, Co Waterford.
Power was identified as a person of interest at an early stage of the investigation. His then partner was known to drive an Audi A4. There was a history of violence between Power and Rossiter. Power had stated in one of his garda interviews that for him, it was a case of "kill or be killed".
Appeal
Power had sought to appeal his conviction on grounds relating to how the trial judge instructed the jury, how she summarised the evidence and the admissibility of certain evidence especially the "confession itself".
His barrister, Dominic McGinn SC, had told the court that it was always difficult for an appeal court, faced with a confession, to listen to legal complaints about it afterwards.
But the only evidence against Power was the confession. Associated with that was all manner of infirmities which should have caused the trial court and the Court of Appeal some disquiet about admissibility, McGinn had said.
Power had, for the most part, given a "no comment" interview to gardaí but matters changed in interview seven, McGinn said.
He said Power had taken regular cigarette breaks supervised by a uniformed garda independent of the interview process. But there came a stage when the interviewing gardaí became the supervisors for cigarette breaks.
McGinn said the purported reason for having to involve the interviewing gardaí in the supervised cigarette breaks was a lack of resources or manpower.
Having made the purported confession, the process moved on. Power continued to have cigarette breaks which were again supervised by uniformed gardaí independent of the interview process.
Admission
McGinn claimed the gardaí gave Power information that he said back to them in order to solve the case. When he came to admit the shooting, he did so in a way that parroted what the gardaí told him, counsel claimed.
Simply from an objective point of view, the interviewing gardaí should not have been having the level of contact they were having with Power outside of the formal interviewing process, counsel said.
When looking at the pattern of contact, McGinn claimed it couldn't simply be a coincidence that the key interview, interview seven, came when the interviewing gardaí were having this contact with Power.
Counsel for the Director of Public Prosecutions, Anthony Sammon SC, said there was no substance in what Power's lawyers were saying.
Sammon said the appellant's submissions were "like a vol-au-vent where you find the sauce but there's no mushroom and no chicken".
Justice Edwards said the court could see no basis to legitimately interfere with the trial judge's ruling on the voluntariness of Power's admissions. He said the complaint was "untenable".
Justice Edwards, who sat with Justice George Birmingham and Justice John Hedigan, dismissed Power's appeal.