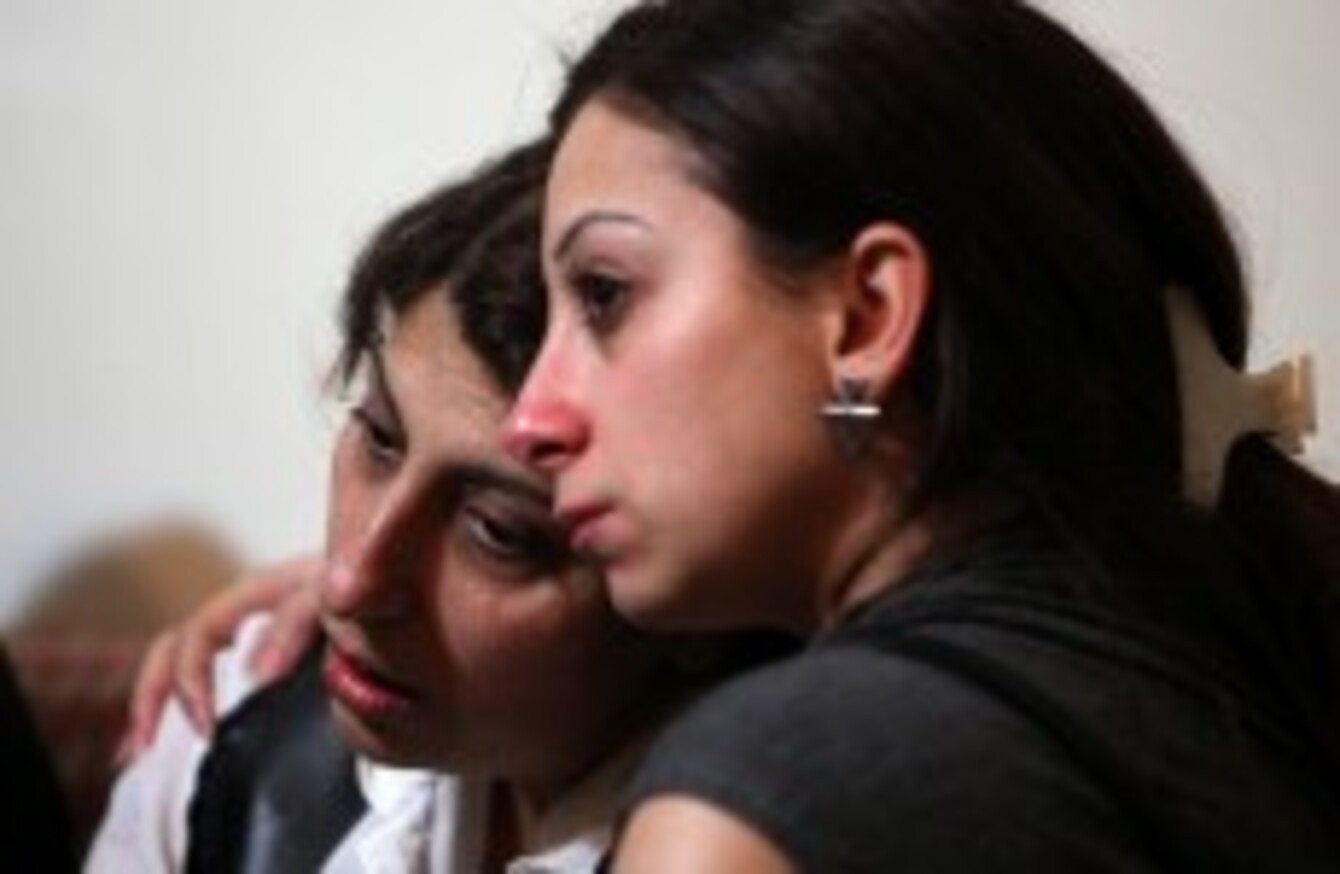 Relatives mourn for Ali Shaaban, a television cameraman working for Al-Jadeed TV who was shot dead
Image: AP Photo/Bilal Hussein
Relatives mourn for Ali Shaaban, a television cameraman working for Al-Jadeed TV who was shot dead
Image: AP Photo/Bilal Hussein
ACTIVISTS SAY SYRIAN forces have attacked two towns as a deadline passed for President Bashar Assad's troops to start withdrawing from populated areas in the kickoff to an internationally brokered truce deal.
The Britain-based Syrian Observatory for Human Rights says it saw no signs of large-scale troop pullback Tuesday and that most areas of Syria appeared calm. This is a sharp contrast to heavy attacks by Syrian forces on restive towns in recent days.
However, activists reported shelling in the northern village of Marea and mortar fire in the city of Homs.
A collapse of the truce deal by UN-Arab League envoy Kofi Annan could move Syria closer to an all-out civil war. A 13-month uprising has turned increasingly violent in response to a brutal regime crackdown.
Syrian forces opened fire across two tense borders Monday, killing TV journalist Ali Shaaban in Lebanon and at least two people in a refugee camp in Turkey on the eve of a deadline for a cease-fire plan that seems all but certain to fail.
Across Syria, activists reported particularly heavy violence with more than 125 people killed in the past two days.
The Obama administration expressed outrage at the violence spilling over the frontiers, saying the Syrian government appeared to have little commitment to the peace plan that was negotiated by former UN chief Kofi Annan.