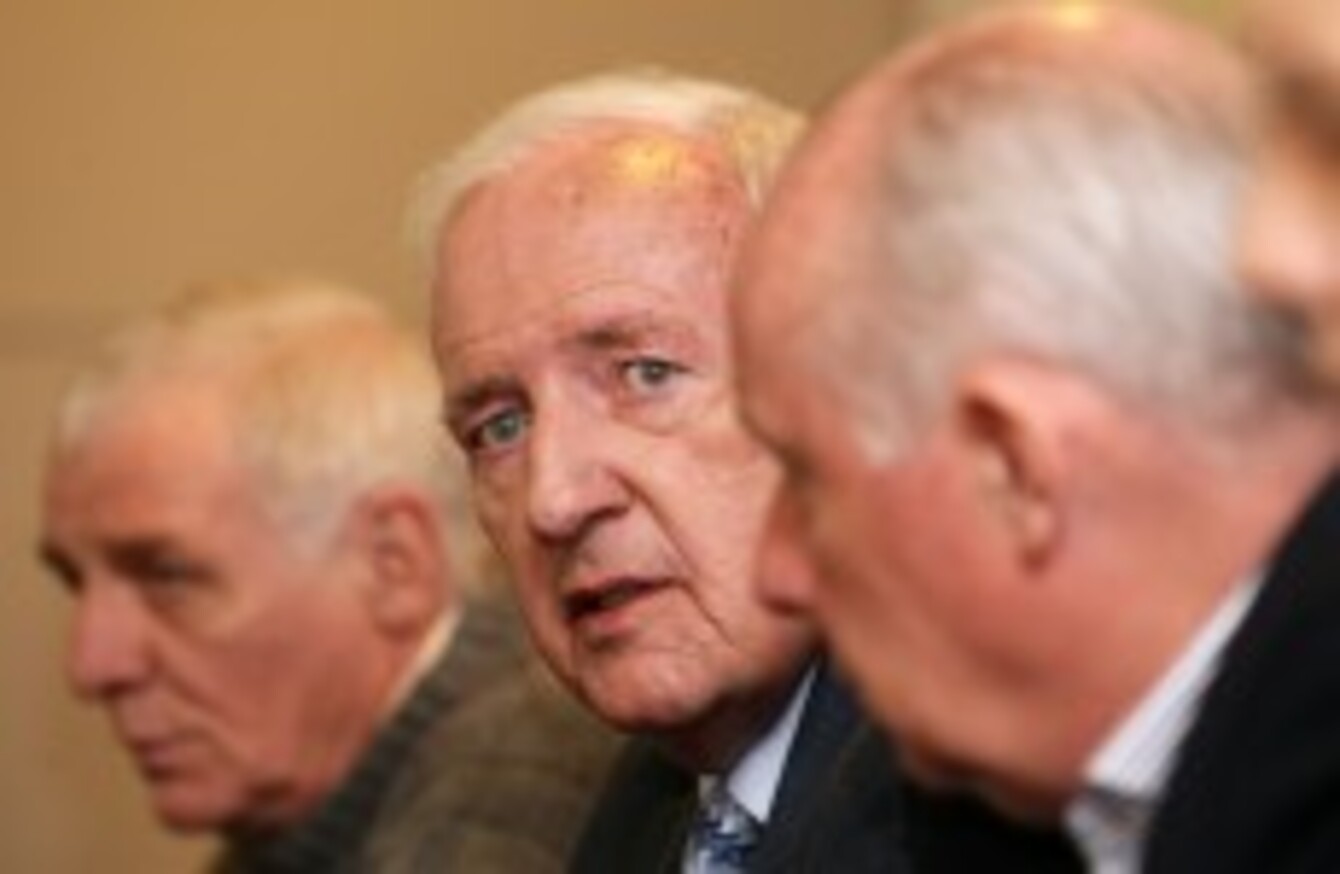 Image: INPHO/Cathal Noonan
Image: INPHO/Cathal Noonan
WHAT ARE OUR politicians doing in the halls of Leinster House?
TheJournal.ie lets you know with our guide to what's coming up to the Dáil and various Oireachtas committees today.
DÁIL
Richard Bruton kicks off the day with Questions to the Minister for Jobs, Enterprise and Innovation at 2pm, setting the scene for Enda Kenny to step in with Leaders' Questions at 3:15pm and then the more formulaic Questions to the Taoiseach at 3:36pm.
Four topical issues are discussed just after 5pm before the first debates on Bruton's new landmark Companies Bill - which completely overhauls and consolidates the law on setting up new companies, and aims to streamline the process of setting up small companies. That'll be discussed until about 8pm.
At 8pm Fianna Fáil gets the first of two 90-minute debates on a motion about public sector pay. Written after the collapse of Croke Park 2, it calls on the government to engage with the public unions instead of legislating for pay cuts – and, in fact, pledge NOT to introduce those pay cuts. Debate adjourns at 9:30pm.
The day's Dáil business can all be viewed here.
SEANAD
It's a relatively late start for the Seanad today – because the chamber is being used to welcome 45 Transition Year students giving their thoughts on various public matters. They'll be in situ from 12:30pm to around 2:45pm.
This means the Seanad itself doesn't start until 4pm, when it spends 75 minutes discussing its future agenda. When that's taken care of, there'll be the final discussion on the Education and Training Boards Bill 2012 which rationalises Ireland's VECs.
COMMITTEES
There are five committee meetings holding public sittings today: