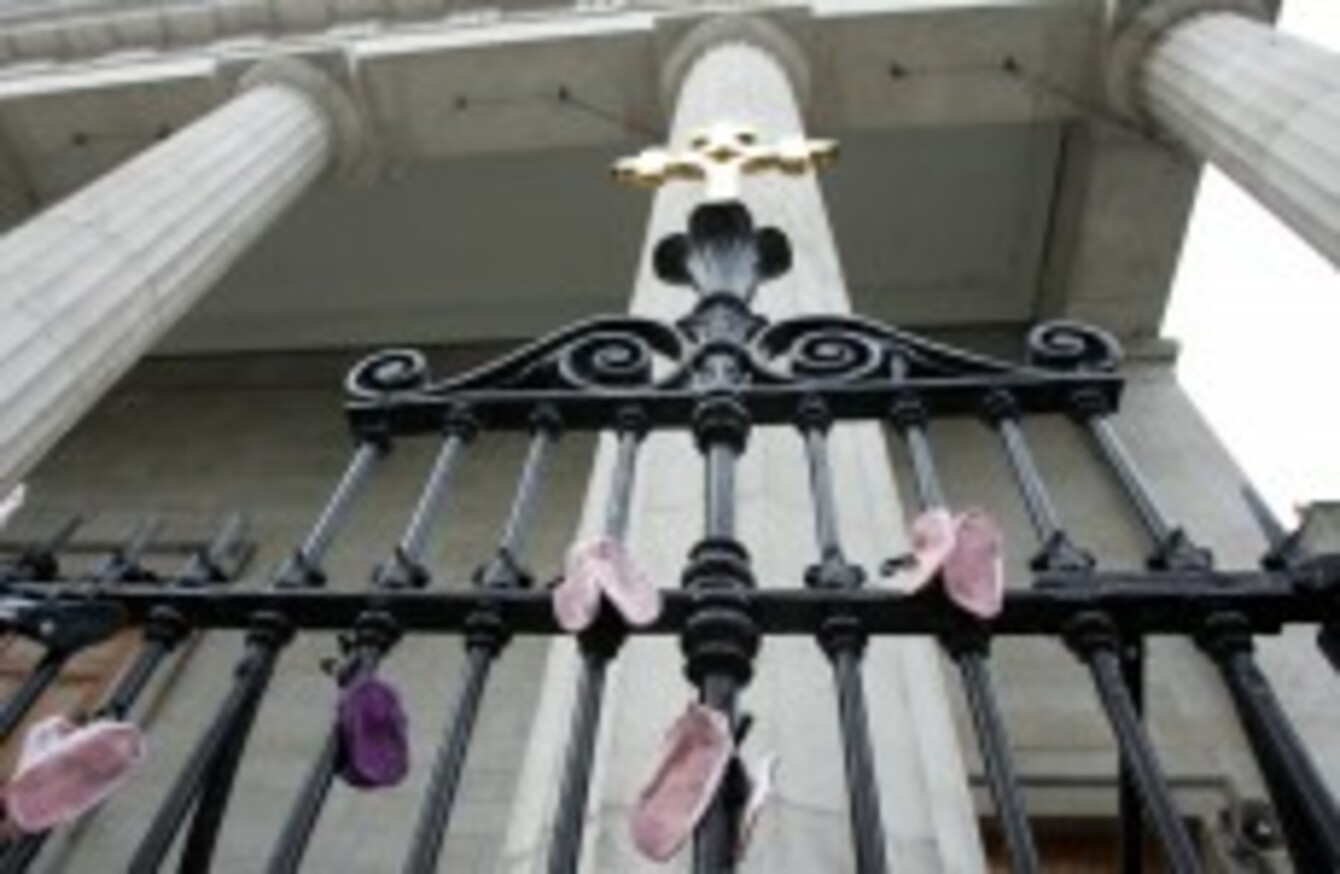 A 2010 protest by survivors of institutional abuse.
Image: Leon Farrell/Photocall Ireland
A 2010 protest by survivors of institutional abuse.
Image: Leon Farrell/Photocall Ireland
THE NATIONAL BOARD for Safeguarding Children in the Catholic Church (NBSCCC) received 237 new abuse allegations in the 12 months from 31 March 2011 to 1 April this year.
The organisation's annual report, launched today, highlighted a fall in the level of abuse reporting in 2011/12 compared to the previous year. The corresponding period in 2010/2011 saw 272 reports made.
The new abuse allegations involve 196 priests and are predominately adults reporting abuse that happened in childhood. However, six complaints relate to incidents which occurred after 2000.
Of the new cases, 75 involved diocesan priests, while 121 were made against religious or missionary society members. Sixty-two of them are now deceased, while another 57 are described as 'out of ministry'. Sixty-six are categorised as 'other', for example, elderly and infirm, laicised or already dismissed from the clerical state.
Demand for services from the NBSCCC continued to rise in the past year, according to chief executive Ian Elliott, and it has "struggled to keep abreast of all of the work". The National Case Management Reference Group was established to facilitate the increased workload.
The board has called for more funding to ensure it can continue to increase the amount of work it takes on. "This has been discussed with the Sponsoring Bodies and we have been greatly encouraged by their willingness to listen to our requests," said Elliott.
During the year, the National Office of the NBSCCC responded to 156 requests for advice and support, with 89 coming from 26 dioceses and 67 requests from 30 religious orders. This amounts to a significant increase on last year's figures.
A number of training modules were run over the year which focused on meeting the needs of those who have suffered trauma as a result of clergy abuse in childhood.
Over the next year, the NBSCCC aims to continue in a timely fashion the review programme of dioceses and religious orders in Ireland and to continue the development of additional standards and guidance to enhance the safeguarding framework across the church.