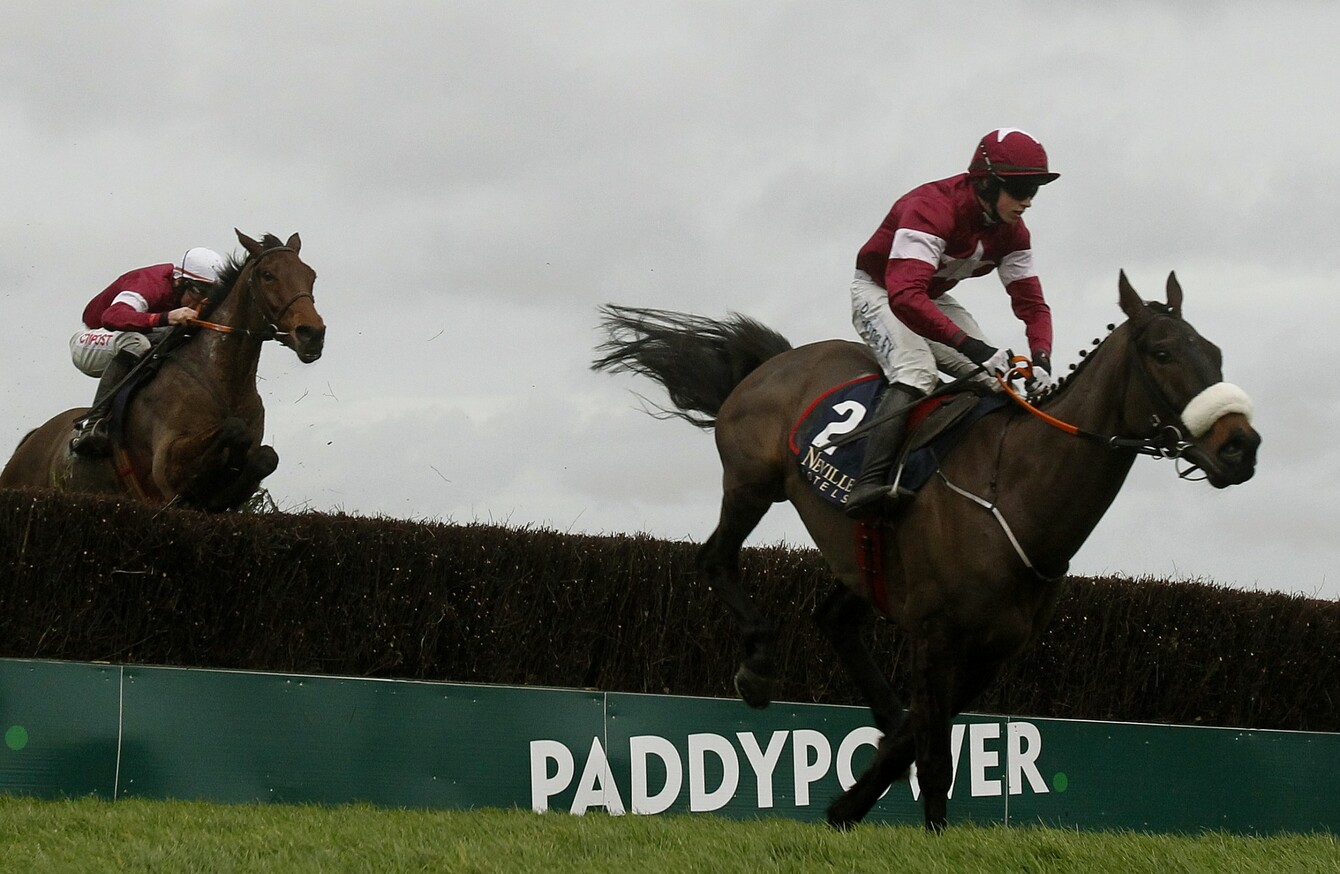 Image: PA Wire/Press Association Images
Image: PA Wire/Press Association Images
BOOKIES PADDY POWER have been told not to run an ad which promised money back if a horse finished second again.
The ad, which featured in the Racing Post newspaper, promised punters their money back as a free bet if their horse finished second during the Ascot Festival.
However, a footnote said that this offer did not include shop bets.
A complainant said that the large print used in the ad was not consistent with the smaller lettering in the footnote.
He placed his bet in a Paddy Power shop and, on producing his docket to claim his free bet when his horse finished second, was informed that the offer had excluded shop bets.
He said in reality this exclusion had been included in tiny print in the bottom left hand corner of the advertisement, but given the size of the main message contained within the advertisement, he had not been drawn to read it.
He considered that such important information should have been given more prominence within the main copy of the advertisement as it had contradicted the main headline offer.
Paddy Power response
Paddy Power in their response to the Advertising Standards Authority for Ireland (ASAI) said that the footnote clarified the offer, not confused it.
The advertisers said that while they regretted the fact that the complainant considered they had been misled, they did not consider that they had breached the requirements of the (advertising) code.
In their conclusions, the ASAI found that while the footnote was easily legible, it was not linked by an asterisk in the headline.
It found the ad had breached the advertising code and told Paddy Power the ad should not appear in the same form again.