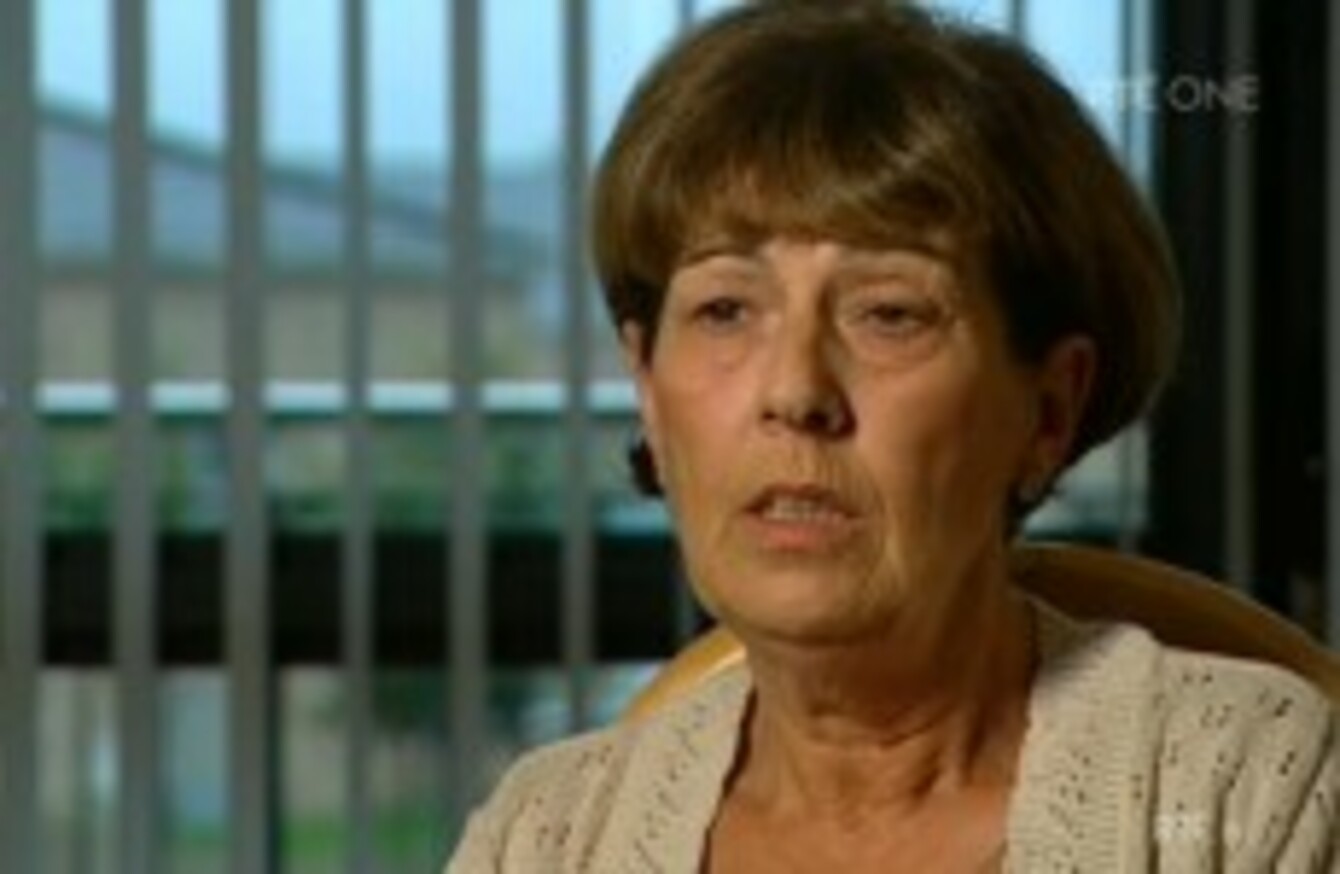 Geraldine Noonan on last night's Prime Time
Image: RTÉ
Geraldine Noonan on last night's Prime Time
Image: RTÉ
Updated, 9.51am
THE MOTHER OF a man who was beaten and bundled into a car in Dublin last week has made an emotional appeal for her son's safety.
Ciarán Noonan, 29, was assaulted on Russell Avenue in the city's East Wall last Thursday at 4.45pm, with some reports stating that he was beaten with an iron bar. The victim was then pushed into a black Volkswagen Golf and driven off.
His mother Geraldine told RTÉ Prime Time that her son was "easily led" and may have fallen in with "the wrong crowd". She appealed to Ciarán's kidnappers for his safe return, saying:
My direct message is he's my child, he's a father, he has a brother, he's a dad, uncles, cousins. He's a human being, he's my flesh and blood. And I really, really want my child home please. If there's anyone out there that has any compassion, of the people who have Ciarán. Please give him back, please.
Gardaí arrested a woman in her mid-20s in connection with the abduction yesterday afternoon, but she was released late last night without charge.
The car used in the incident was found in Ashbourne, Co Meath over the weekend. Officers have said they are very concerned for Mr Noonan's safety.