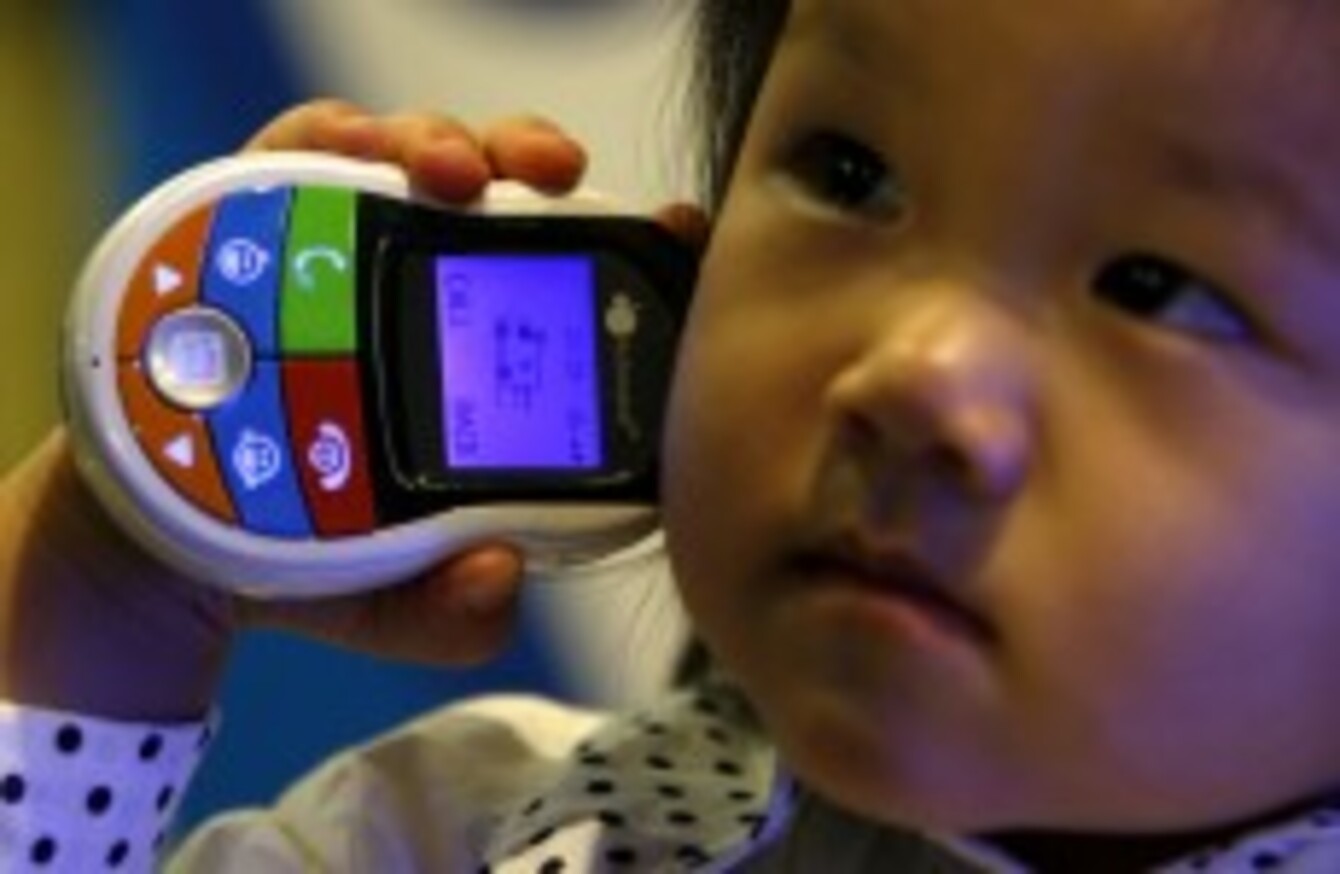 Image: Kin Cheung/AP
Image: Kin Cheung/AP
A NEW SURVEY of Irish parents has shown that over a third of children aged 8 now owns a mobile phone – with a quarter of those children bringing their phones to school every day.
The survey, commissioned by Tesco Mobile, also showed that practically all children from the age of 14 now own phones – and while almost all young phone owners use their phones primarily for text messaging, few place much emphasis on social networking.
But while the survey found that most parents were happy to provide their children with a mobile – which allowed them to keep in contact with their child while they were away – the survey shows that more and more Irish children could be vulnerable to bullying via their mobiles.
With that in mind, today we're asking for your thoughts on whether you think there should be a general guideline for how old or mature a child should be, before they are given a mobile that allows them to be bullied – or to themselves bully others.
Simply put, how old should a child be before they're allowed to have a mobile?

Poll Results:
All ages should be allowed (73)