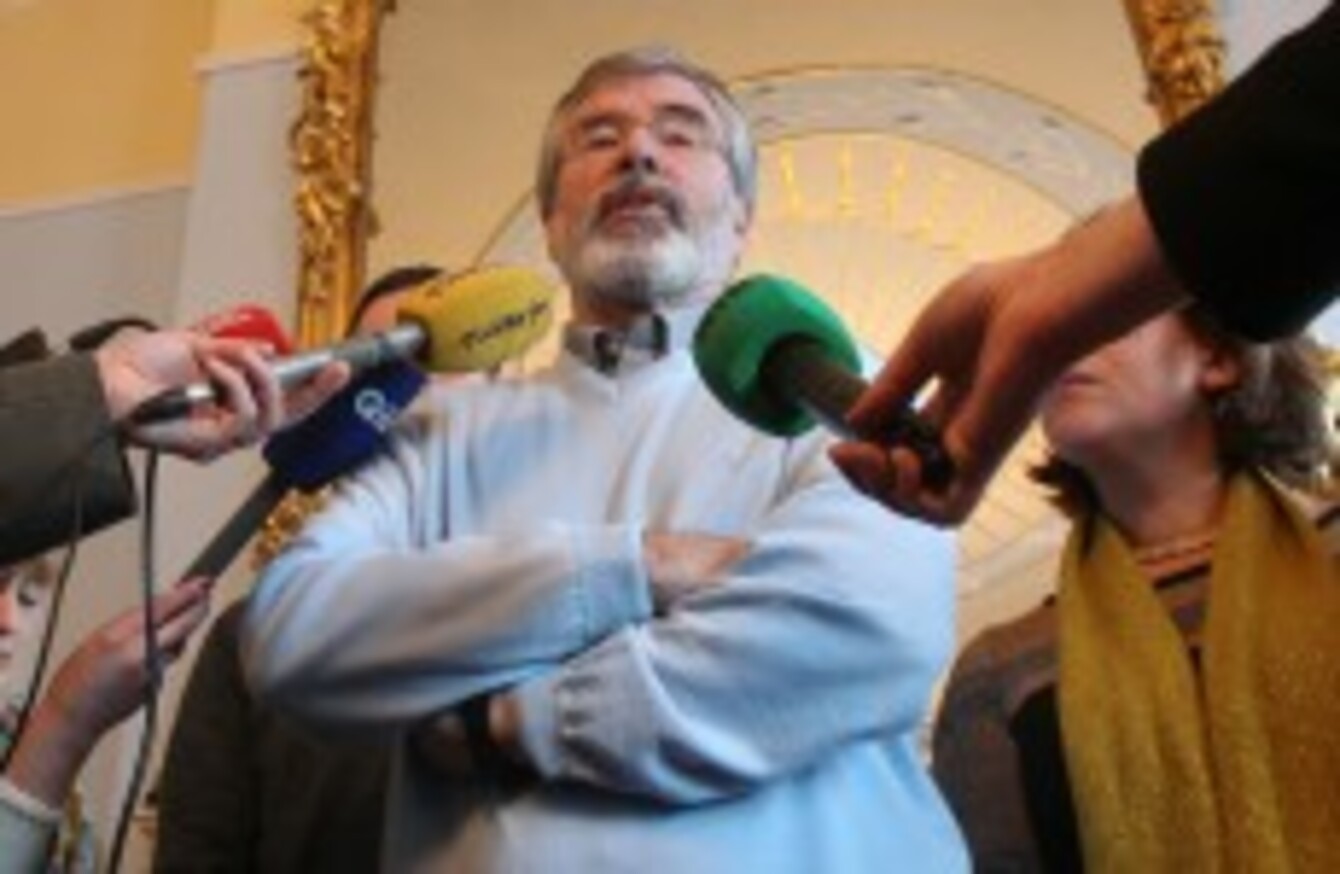 Image: Niall Carson/PA Wire
Image: Niall Carson/PA Wire
THE LATEST opinion poll of party support among voters has shown Sinn Féin gaining support at the expense of the government parties – winning the support of 3 per cent of voters in a fortnight.
The Red C poll commissioned by the Sunday Business Post shows support for Gerry Adams' party at 19 per cent of the electorate, up from 16 per cent in a survey by the same polling company for Paddy Power published on January 10.
The three-point boost comes as the expenses of both Fine Gael and Labour, with Fine Gael's support dropping by one point to 28 per cent, and Labour's support dipping by two percentage points to 11.
The poll suggests that each of the government parties have lost the support of 8 per cent of voters since the general election in 2011, when Fine Gael won 36 per cent of the vote and Labour 19 per cent. Labour's support, of 11 per cent, is at its lowest in any Red C poll since 2008.
Sinn Fein's support has nearly doubled, from 10 per cent to 19, in the same period.
Support for Fianna Fáil is at 21 per cent – up from the 17.4 per cent in the general election, but unchanged from the Paddy Power poll two weeks ago.
An equal share of support, 21 per cent, enjoyed by other parties and independent candidates.
Surveying for the poll was carried out between Monday and Wednesday of this week.