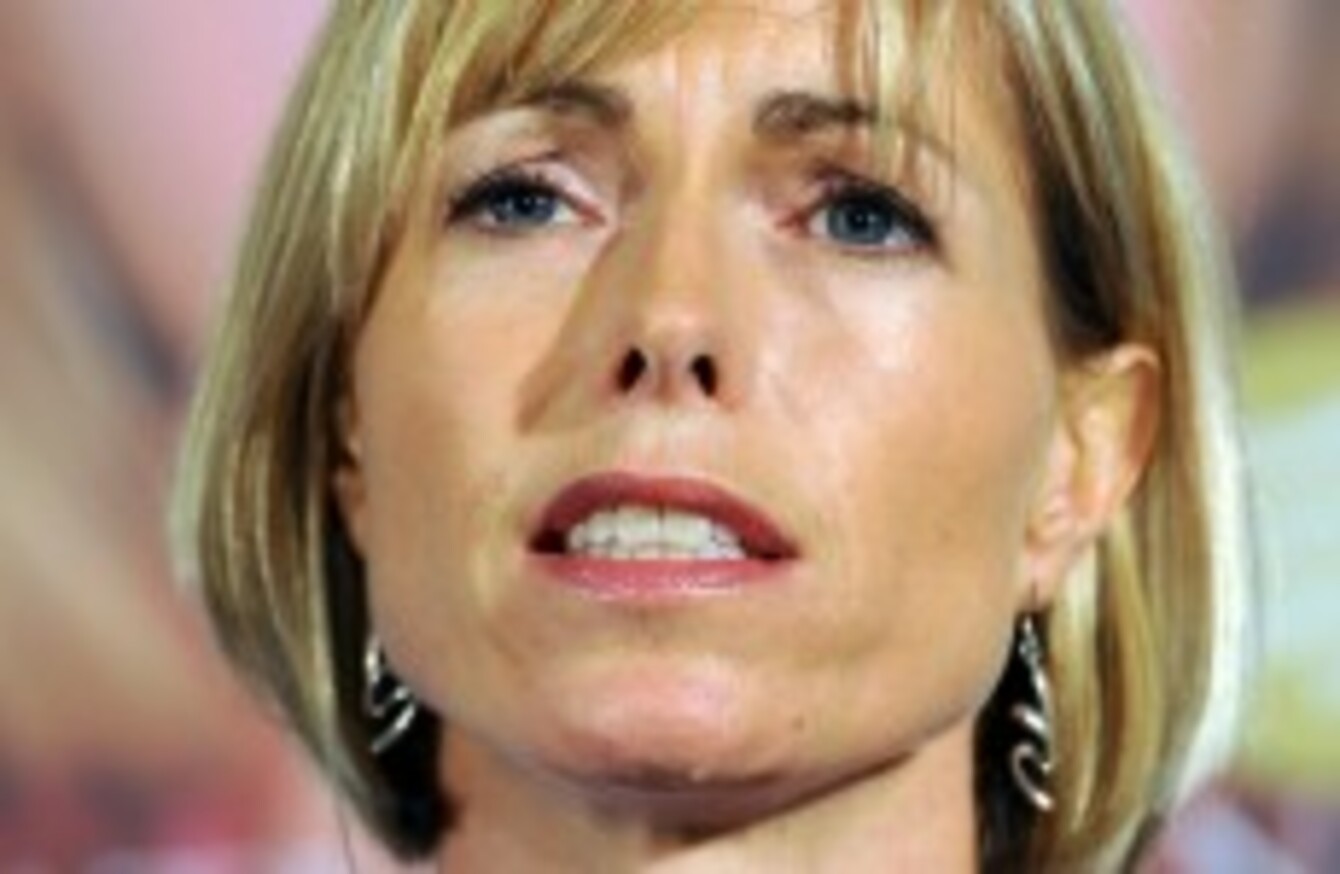 Image: Anthony Devlin/PA Wire
Image: Anthony Devlin/PA Wire
SCOTLAND YARD is to open a new inquiry into the disappearance of toddler Madeleine McCann in Portugal four years ago.
On what would be Madeleine's 8th birthday, prime minister David Cameron last night responded to an open letter written to him by parents Kate and Gerry McCann in the Sun, asking him to intervene and begin a new investigation.
The Guardian reports that Cameron contacted the commissioner of the Metropolitan Police shortly after the letter was published, with Downing Street making it clear that the case should be reopened and reviewed.
Home secretary Theresa May last night said the police would use its "particular expertise" to review the case, with the Home Office ensuring that the the investigation will be adequately resourced and financed.
The Telegraph says the team will be led by Commander Simon Foy, one of the most senior officers in the force, and its head of serious crime.
It adds that officials in Portugal, who had originally handled investigations into the then 3-year-old's disappearance, have granted permission to the UK authorities to access and review their own files on the case for the first time.
The McCanns welcomed the intervention, describing it as a "step in the right direction".
Kate McCann has this week published a book describing her daughter's disappearance, in a bid to raise funds for the continued search for Madeleine.
The three-year-old went missing in May 2007 while left alone in the family's holiday apartment with her younger siblings; her parents were eating in a nearby tapas restaurant at the time of her reported disappearance.