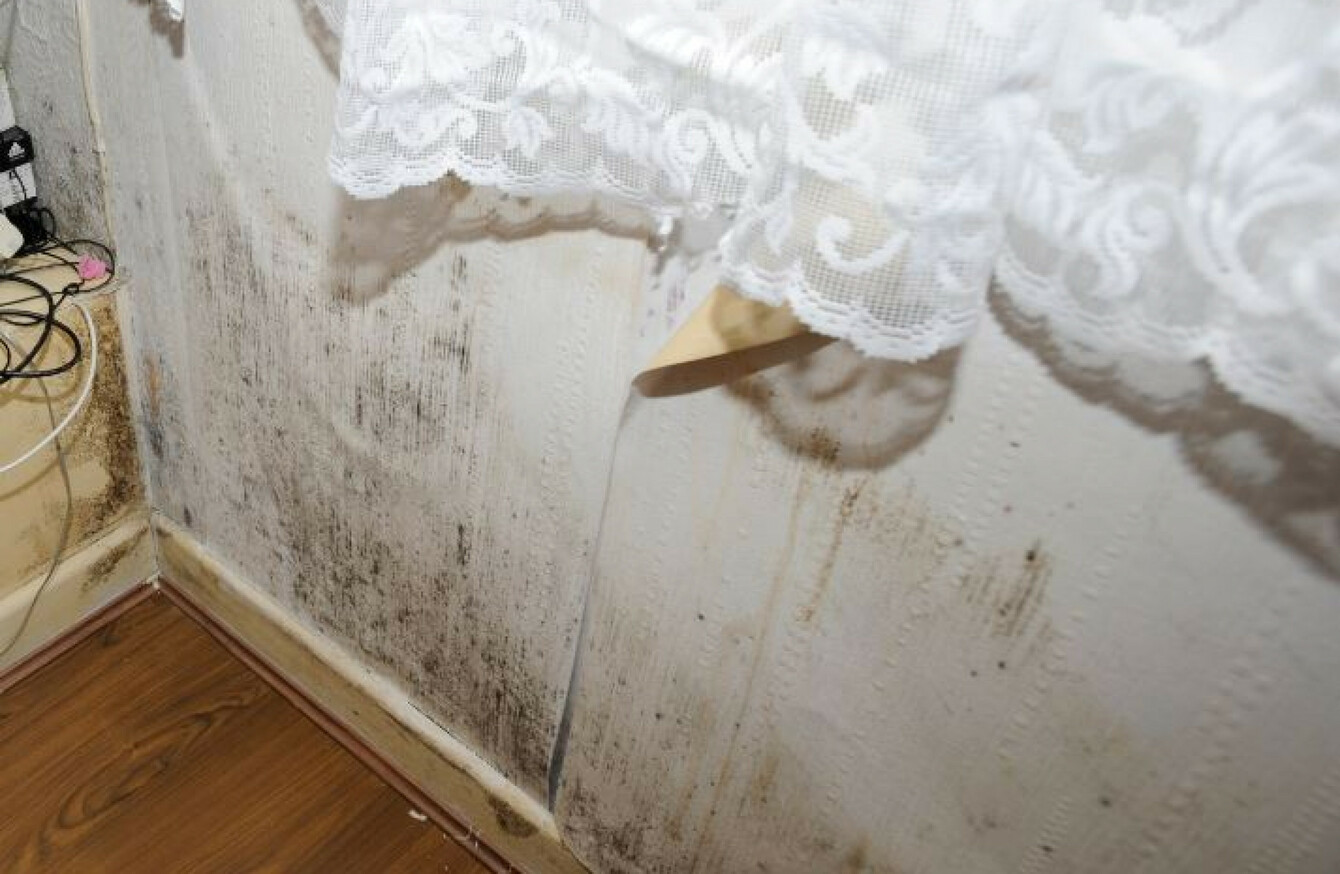 Mould in an apartment which was used as part of the complaint
Image: Mark Stedman/RollingNews.ie
Mould in an apartment which was used as part of the complaint
Image: Mark Stedman/RollingNews.ie
IRELAND HAS FAILED to uphold the human rights of a number of tenants living in inadequate local authority housing, a European human rights watchdog has found.
The European Committee of Social Rights (ECSR) found that the state was in breach of its international legal commitments under the European Social Charter.
The finding was made in relation to a complaint brought by the International Federation for Human Rights against Ireland on behalf of social housing tenants across 20 communities in 2014.
The FIDH said that the tenants were being forced to live in conditions that were in breach of international and European housing standards.
There were complaints around dampness, mould, fungal contamination, sewage invasions, smells and poor maintenance in the different units.
In its decision, the ECSR found that Ireland was in violation of article 16 of the charter. This was on the grounds that the government had failed to take sufficient measures to ensure the right to housing of an adequate standard for the families.
In its decision, the committee noted the high number of residents in certain estates in Dublin complaining of sewage invasions years after the problems were first identified.
The IFHR also brought complaints, alleging that Ireland was in breach of four other articles of the charter, however these complaints were rejected.
Member states are obliged to take steps to address any violations found by the ECSR.
The Committee of Ministers said that they will now discuss the decision and move towards adopting a formal resolution to the Irish government based on the findings.
The decision was welcomed by the original complainants, who said that government action must follow.